I never expected to judge on a senior college team, much less a meat judging team. Even crazier, I never imagined competing for one of the most renowned programs in the nation. Oklahoma State's Meat Judging Program is home to 19 national titles, more than any other university. Choosing to judge here is like jumping into a lion's den. Coming into college, I had little experience with meat judging. I knew what it was but I had never thought about doing it. My 4-H and FFA experiences never involved this activity. Nonetheless, when one of my friends encouraged me to take the meat judging class and join the team, I decided to give it a shot. The following year will forever be one of the best of my life. These are seven things I learned from meat judging.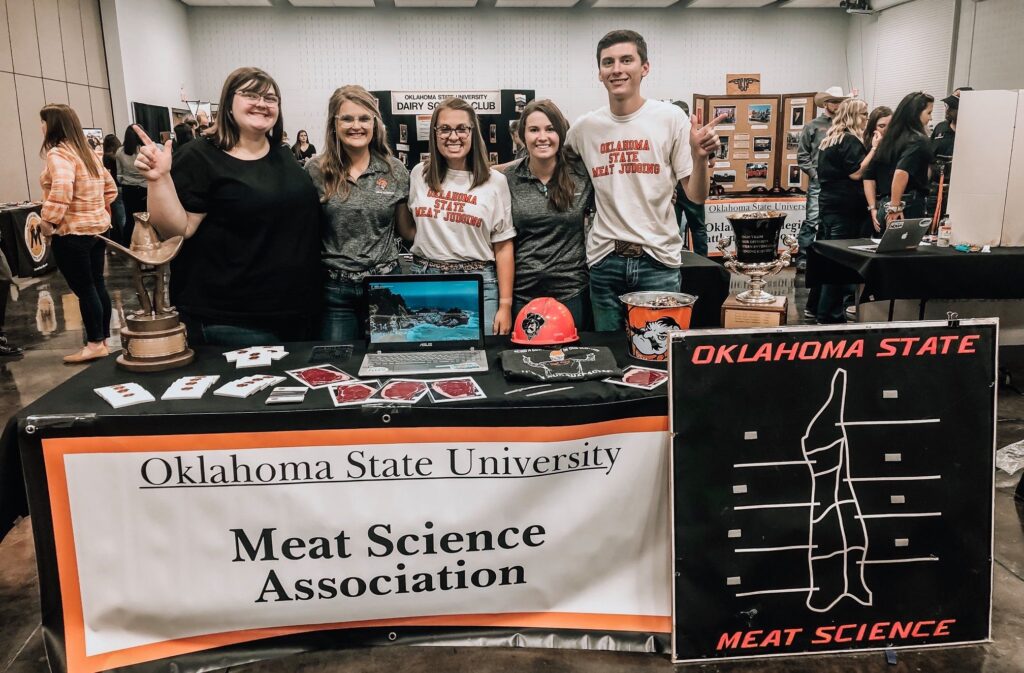 1) I learned to be more organized through meat judging.
I have never been the organized type. Flying by the seat of my pants is my go-to plan. This quickly changed thanks to my time meat judging. At my university, collegiate judging is a full-time job with an abundance of overtime. Plus, there are academic expectations and, being the over achiever I am, the need to be highly involved on campus. Of course this was going to cause a problem because you spend the majority of the judging season off-campus on practice and contest trips. I quickly discovered the need for a planner and my beloved sticky notes. The adjustment in my organization skills will serve me for the rest of my life.
2) I learned more about the meat processing industry.
I had a pretty basic understanding of the meat processing industry thanks to my animal science classes. However, reading about it and experiencing it are two vastly different things. On practice trips, we would spend around 12 hours a day inside a beef processing plant. This is also where collegiate meat judging contests are held. Moreover, we got to tour veal, pork and lamb processing facilities all over the country. These experiences gave me a better understanding of how the food supply chain works. Plus, I gained more respect for the process of putting meat on American tables.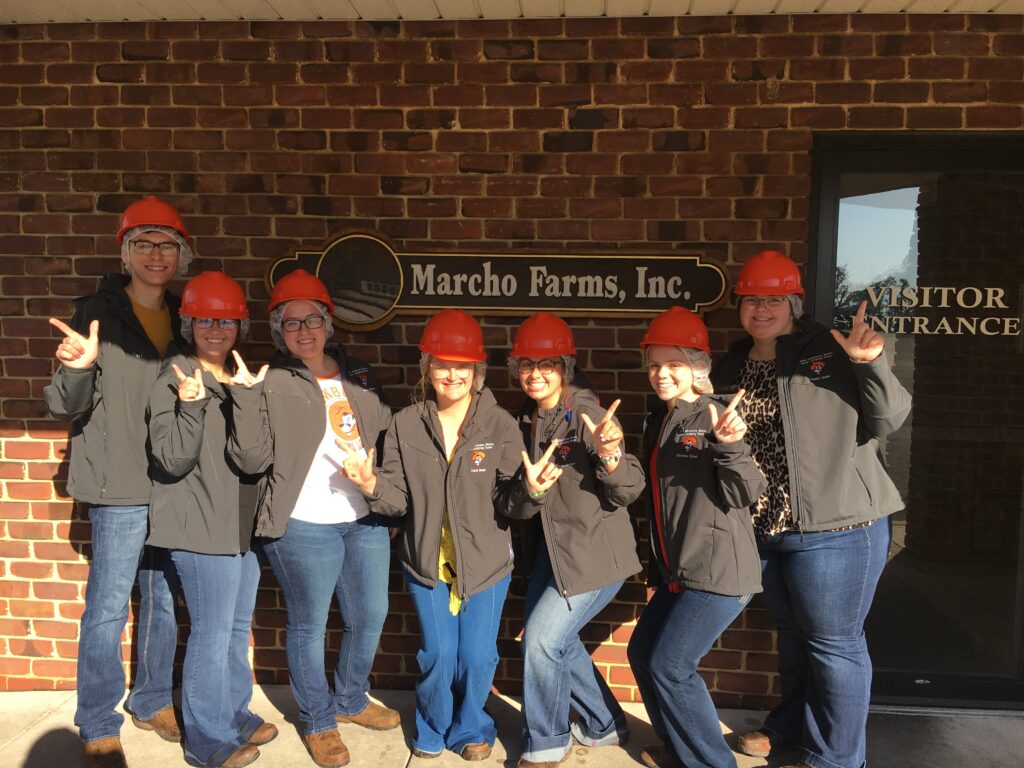 3) I learned to trust my instincts in meat judging.
Anyone who has done any sort of competitive judging understands the feeling of a contest. The silence is deafening. The only sound is your own thoughts and heartbeat. You are looking at the classes and your brain talks itself through all the possibilities. One of the hardest things for me was learning to make a decision and stick with it. I have always been an over-thinker; I question all my decisions. Having success in a meat judging contest involves making quick and confident decisions. You see the problem? Through this experience I learned how to trust my instincts, my gut and my training.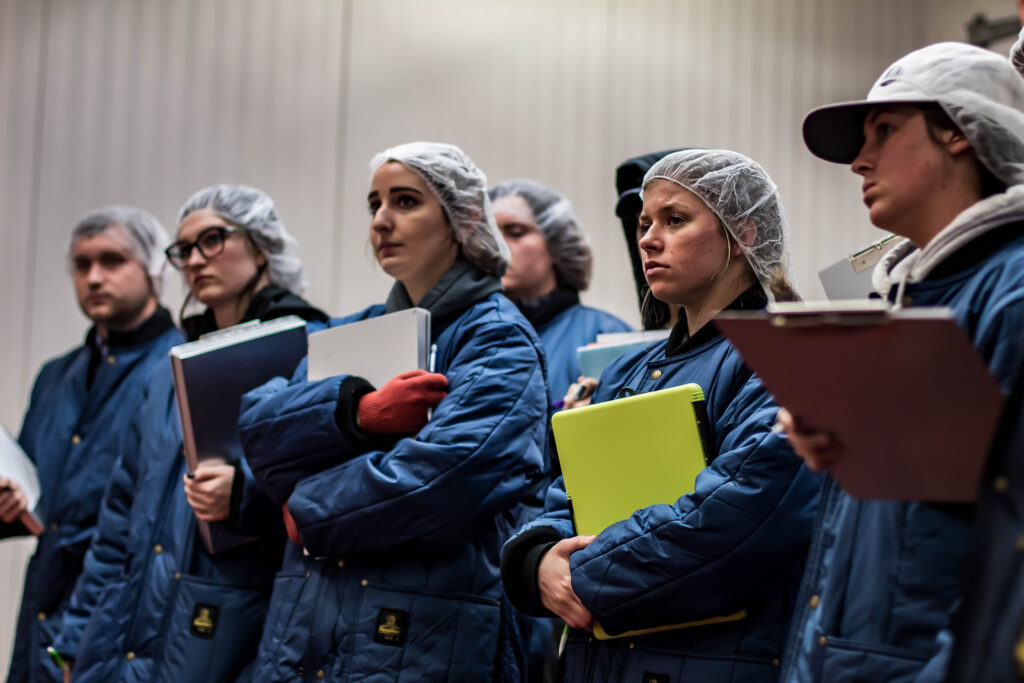 4) I learned to be more confident through meat judging.
Honestly, most people would describe me as a confident, if not a cocky person. In truth, I have always lived by a fake-it-til-you-make-it motto. It is hard to hold this standard when you walk into a contest for the first time. Waiting in the cafeteria of a beef processing plant surrounded by innumerable other contestants is overwhelming. Everyone sitting in silence with cooler coats, hardhats, hairnets and clipboards creates an anxiety overload. It is easy to let your confidence waiver when you think about having to try and out judge the people around you. Nonetheless, you have to put your head up and attack the rail. Forcing myself to be confident, even when I do feel it, is something I can apply to most situations in my life. Meat judging taught me to not be afraid to just go for it and not worry about the odds.
5) I learned to be a more effective written communicator.
Most judging contests involve some sort of reasons or questions section. At the senior college level of meat judging, reasons are unique in the fact they are written. Sounds easier than speaking in front of an official, right? WRONG. A set of written meat judging reasons consists of four paragraphs, a full page front and back, all in 15 minutes. They have to be accurate, concise, legible and follow a very specific format. No fluff, no coming up with it as you go, perfection is the only option. What's worse is officials grading reasons have notes from the class to compare to. Put a term in the wrong place, or grant something that is not in the judge's notes, prepare for a deduction. However, I am grateful for this. I learned how to quickly and accurately describe my decisions. This skill learned in meat judging will benefit me for the rest of my life.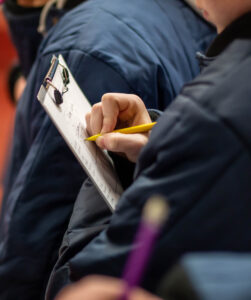 6) I learned how to be a better teammate.
Meat judging contests seem like an individual thing on the surface. Nonetheless, I believe it is a team sport of sorts. You walk in the cooler together and you walk out together. At the end of the day, each one of you represents the name on your hardhat. Some days, in practice and in contests, it was hard not to get frustrated with one another. It was easy to blame one another when things did not work out in our favor. However, in the end we were a unit, in the end it was us against the world. Not us against one another. We supported one another. We became a support system in success and failure. I became a better teammate because I learned how to accept responsibility for myself while supporting those around me.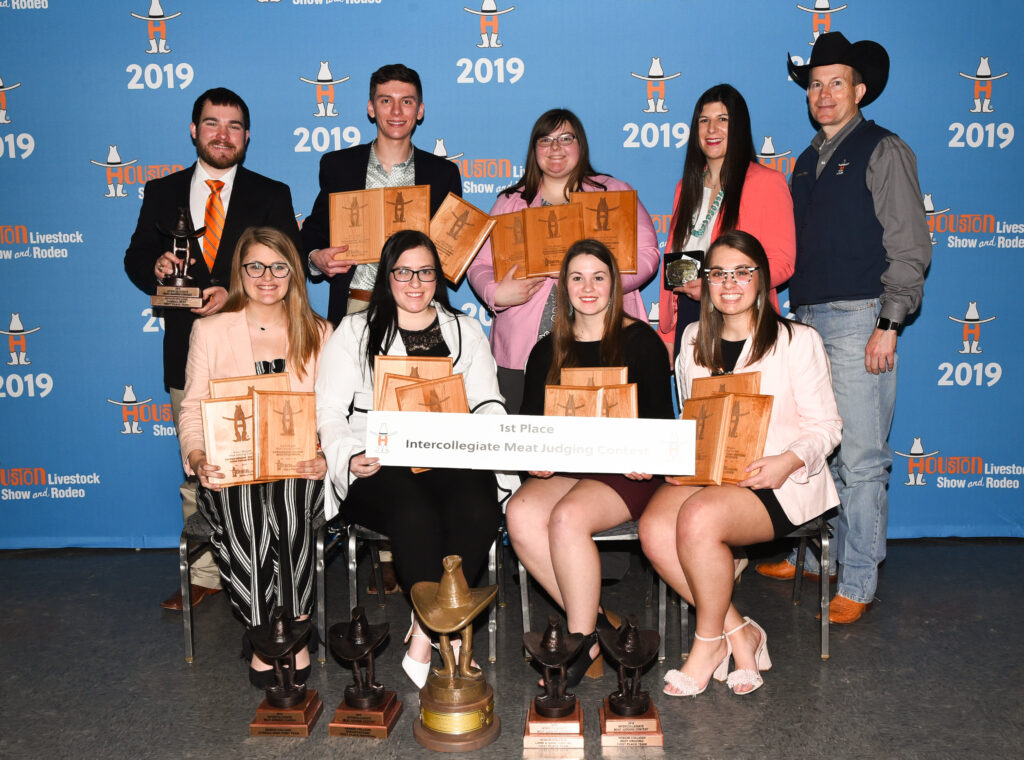 7) I learned the true value of friendship.
Finally, the most important thing I learned from meat judging is the value of friendship. Those teammates I talked about became the most important people in my life. To this day, they still are. I have never felt connected to a group of people like I do to them. We saw one another at our worst and best. From the mornings we were in the cooler before the sun came up to the nights we walked out after sundown, we forged a bond that will never be broken. They still have my back even though our days in the cooler are over. My teammates, my friends, are now my family.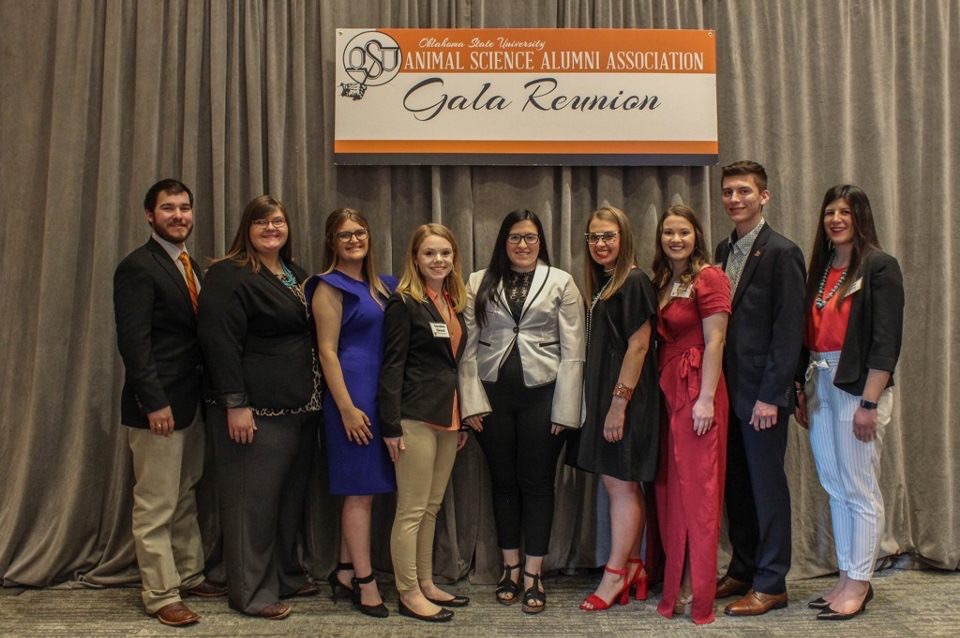 This experience gave me one of the most incredible years of my life. I saw places and things I never would have other wise. From the coolers of a Dodge City processing plant to the bright lights of Broadway in New York, meat judging gave me enough experience to last a lifetime. Most importantly, I learned meat judging is more than grading carcasses and placing classes, its about the people, experience and things one can learn.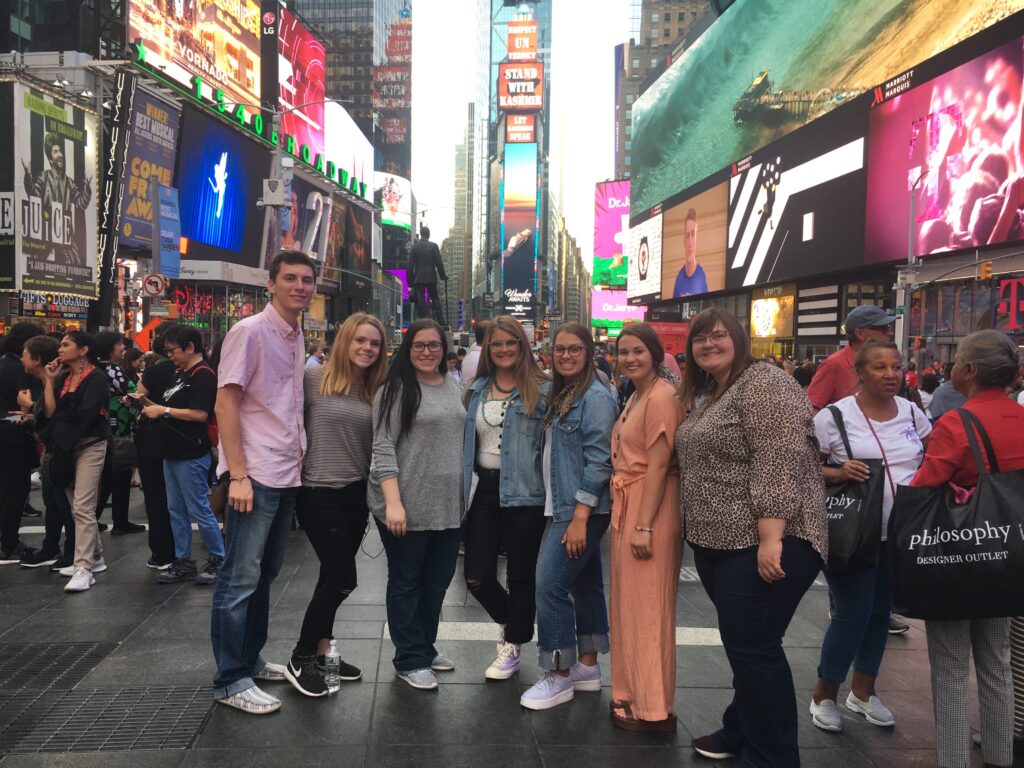 All posts are the opinion of the author and do not necessarily represent the view of the Animal Ag Alliance.