Small but mighty: We're a nimble, dedicated team championing our mission every day.
The Alliance team is experienced with giving presentations on topics including animal rights activist tactics, farm and plant security, crisis managment, consumer engagement and advocating for agriculture on social media. If you'd like to have one of us speak at your meeting, check out our speakers bureau for topics each of us can talk about!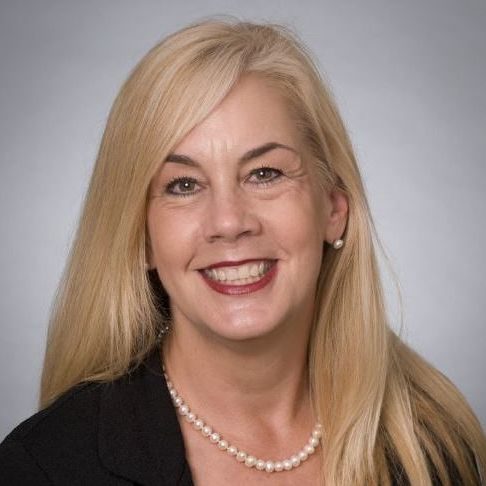 Kay Johnson Smith
PRESIDENT AND CEO
Kay Johnson Smith leads the Alliance team as president and CEO. Kay's primary role is to manage the organization's operations and engage key stakeholders about the importance of modern animal agriculture and to provide strategic guidance to managing activist campaigns. She is a leading advisor to the ag and food industry on farm animal issues, serves as a national spokesperson and has provided hundreds of presentations and media interviews on related matters. Kay also serves on the Virginia Board of Agriculture and is a member of numerous national coalitions and engages frequently with international organizations. She joined the Alliance team in 1994 as executive director before being promoted to her current role in 2011. Kay is a graduate of James Madison University with degrees in in political science & public administration. Kay resides in Virginia with her husband and black lab.
Hannah Thompson-Weeman
VICE PRESIDENT, STRATEGIC ENGAGEMENT
Hannah Thompson-Weeman leads the development and implementation of communications strategy for the Alliance as the vice president, strategic engagement. Her role includes coordinating industry-wide responses to emerging issues, engaging with key influencers, advising members on handling crisis situations and representing the Alliance on state, regional, national and international platforms through speaking engagements. Hannah also leads the Alliance's media engagement efforts, connecting regularly with both trade and mainstream media outlets. Hannah holds a B.S. in agricultural communication and an M.S. in agricultural and extension education from The Ohio State University. While pursuing her education, Hannah completed an undergraduate thesis based on agricultural policy and a graduate thesis focused on crisis communications and planning within the dairy industry. Prior to joining the Alliance in 2014, Hannah worked in marketing and public relations for Farm Credit Mid-America. She lives in Maryland with her husband and their three pets, two dogs and a cat.
Casey Kinler
DIRECTOR, MEMBERSHIP AND MARKETING
As director, membership and marketing, Casey Kinler leads membership recruitment, member retention and industry engagement strategy and execution for the Alliance. Casey is responsible for raising awareness of the Alliance as well as growing membership and sponsorship. She communicates with farmers, ranchers and industry professionals about activist strategy and what we can do to provide a counter voice. Casey holds a B.S. in agricultural communication from Auburn University in Auburn, Alabama and an M.A. in strategic communication from George Mason University in Fairfax, Virginia. While pursuing her education, she interned at the Alabama Cooperative Extension System. She joined the Alliance team in 2015. Casey lives in Maryland with her husband and three dogs.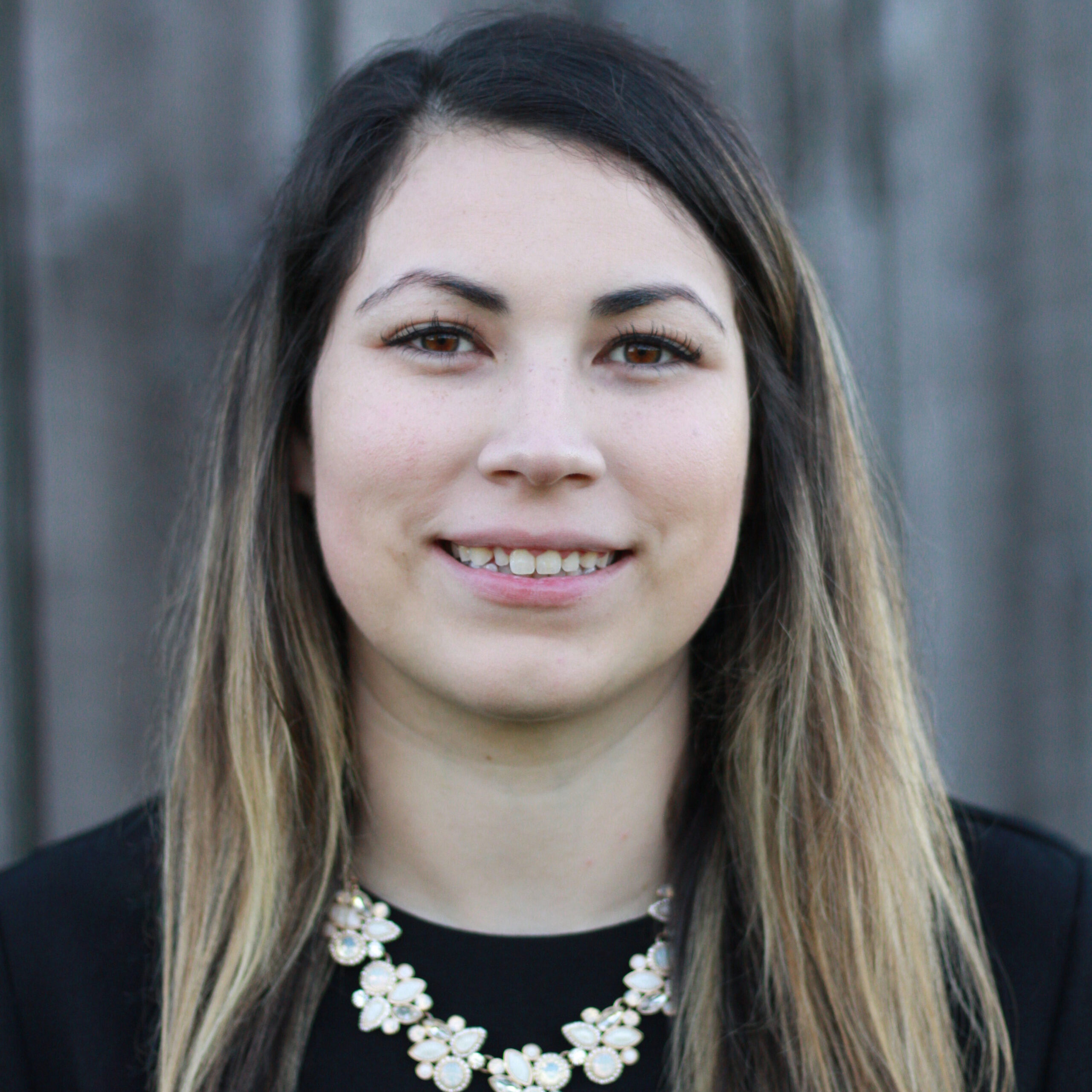 Emily Solis
COMMUNICATIONS SPECIALIST
As the Alliance's communications specialist, Emily Solis works to execute the Alliance's issues management and communications strategy. Emily is responsible for managing the organization's social media platforms, the planning and execution of the College Aggies Online program, and development of materials for various stakeholders to support the Alliance's mission of bridging the communication gap between farm and fork. She also assists in issues outreach campaigns, media relations, and representing the Alliance at various industry meetings. Prior to joining the Alliance team, Emily served as communications manager for Maryland Farm Bureau and held several internships within the animal agriculture industry – including communications intern for the Alliance. Emily holds a B.S. in animal science from the University of Maryland. She joined the Alliance team in 2020 and lives in southern Maryland with her dog, Charlotte Mae.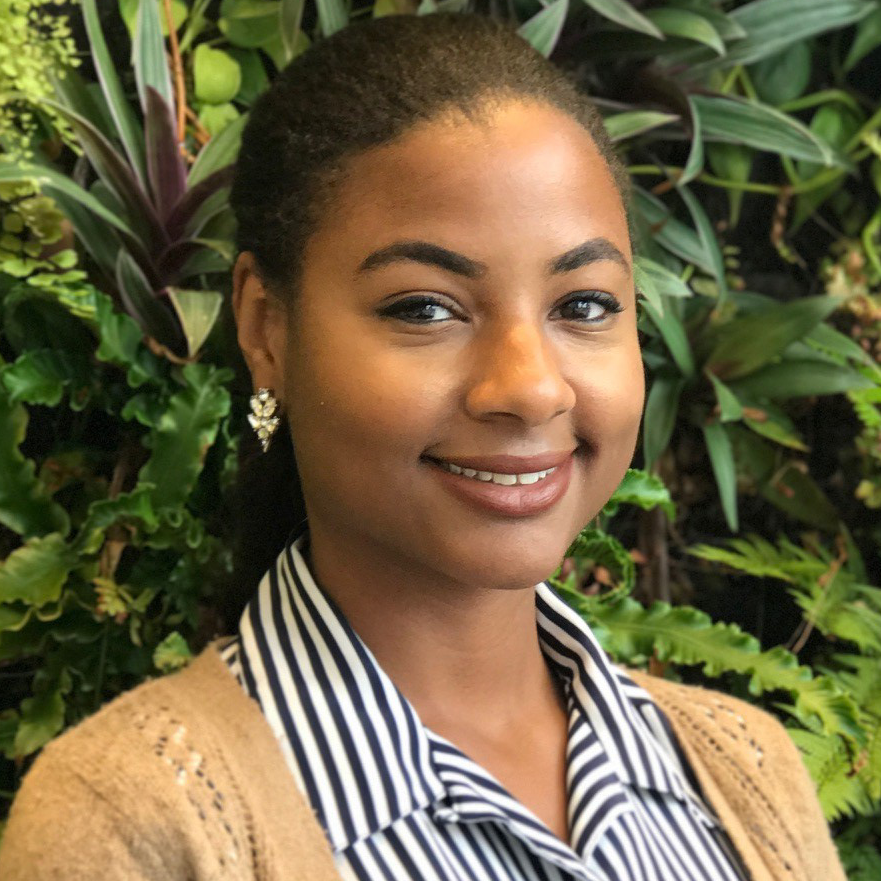 Naajiya Williams
ADMINISTRATIVE ASSISTANT
With four years of non-profit work under her belt, Naajiya Williams joined the Alliance in 2017 as the administrative assistant. In her role, she attends to all administrative tasks, in addition to processing membership requests. A Georgia native, she studied art and design at Georgia State University. Previously, she worked with the National Union of Hospital and Healthcare Employees. Naajiya lives in Alexandria, Virginia with her cat, Simba.