Parker Welch, director of organization at Maryland Farm Bureau shares his thoughts on food security and availability in the times of a global pandemic.
I am 30 years old, and never in my life have I seen the grocery stores as full with people, and as scarce with items. If you're somehow lucky enough to not have been to the grocery store in the last couple of weeks to see the chaos first-hand, I'm sure you've at least heard about the panic-buying tendencies that are leaving shelves empty as the COVID-19 pandemic continues. Carts overflowed with as many items as they could hold, following an earlier declaration of school closures, telework measures, etc. With only chicken wings left in the meat section, and no Lysol wipes to be found in the cleaning aisle, I waited over an hour to check out.
What really matters?
Friendly faces and cordial conversation surrounded me as everyone did their best to pass the time in line. As I stood there, my mind couldn't help but wander. For the last several years, I've worked in Maryland's state capitol to advocate on behalf of our members in support or opposition of legislation that affects the farming community. Issues that dominated the House and Senate floors revolved around environmental stewardship, conservation, climate change, biotechnology and localizing our food system. Food availability has never been at the forefront of the discussions because it's never been an issue that the average American had to worry about. As I watched food fly off the shelves, these issues all seemed like luxuries now. Don't get me wrong, those other issues are certainly important and need attention, but they took a backseat during a time of crisis when people are only concerned with eating. The label – whether it was all-natural, non-GMO, grass-fed, or whatever other marketing term you want to use here didn't matter. People just wanted food.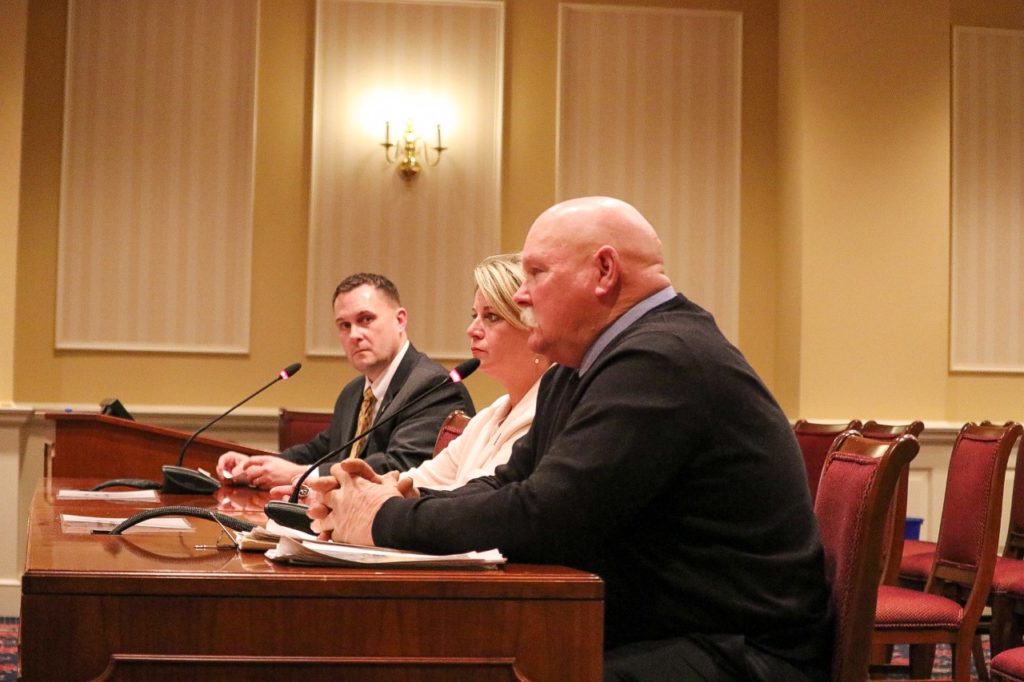 Food security is a national security issue. Between closed borders and the suspension of international travel, being able to provide more domestically-grown food using fewer resources is truly a blessing. Americans have been in such a fortunate position to have access to the world's safest, cheapest, and most abundant food supply – in large part because of access to science and advancements in technology. From synthetic fertilizer to GMOs, agriculture has evolved greatly to feed an ever-growing population.
Science over fear
This leads to the second phenomenon I've noticed over the last several weeks: consumers want products that work. Largely across America, hand sanitizer and disinfectant products are unavailable. Not to say that all-natural or plant-based products don't work or that I am questioning their efficacy, but it's proof that in a time of crisis, the most tested and scientifically-proven products are preferred to their lesser-known, lesser-researched alternatives. This is why, for years, farmers have lobbied to keep tools in the toolbox for times of crisis. When pest or disease pressure is so great, farmers need tools that work – synthetic fertilizers, GMOs, etc. It's a public health and national security concern if these tools are no longer available.
Times like this highlight how often we take for granted our food supply and how essential the farmers responsible for providing it truly are. We also take for granted how important products like hand sanitizer are until we're desperate for it. How many times have we asked farmers to give up their version of hand sanitizer in the name of public emotions and opinions over research and science?
I'm hoping for the best during this pandemic, and I know that this is a once-in-a-lifetime piece that I'm writing. I'm also hoping that when conversations around food production happen moving forward, we remember that availability is what will get us through.
All posts are the opinion of the author and do not necessarily represent the views of the Animal Ag Alliance.