Today, the average American is at least three generations removed from the farm which means you might have more questions about agriculture than you have answers, particularly when it comes to trending topics like animal ag. It can be hard to find answers when there's so much complex—and conflicting—information out there, so we did some of the heavy lifting for you. Here are some quick, easy-to-understand answers to the top questions surrounding animal ag today.
Animal Ag and the Environment
Q: What percentage of greenhouse gas emissions come from animal ag?
A: Approximately 10% of greenhouse gas emissions come from the agriculture community according to the Environmental Protection Agency (EPA). It is estimated that less than half of that 10% comes from animal agriculture. You can read more about the relationship between animal agriculture and greenhouse gas emissions here. 
Animal Welfare
Q: What is animal welfare?
A: The terms animal welfare and animal rights are often used interchangeably when really the two terms have vastly different meanings. Animal welfare is how an animal is coping with the conditions in which it lives. If an animal is in a good state of welfare, it is healthy, comfortable, well-nourished, safe and able to express innate behavior. Animal welfare proponents believe that humans can interact with animals in entertainment, industry, sport and recreation so long as steps are taken to ensure a good state of welfare for the animals involved. On the other hand, animal rights refer to a philosophy that no animals should ever be used by humans for any reason including for food, research, labor and entertainment.
While both ideas concern the well-being of animals, animal welfare is based on facts and measurable outcomes whereas animal rights is based on personal beliefs and philosophy.
Q: Why do we use antibiotics in livestock?
A: For more than 40 years, the Food and Drug Administration (FDA) has approved the use of antibiotics in livestock and poultry. Antibiotics are used in livestock similarly to how they're used in humans—treating disease in animals that are sick, controlling disease in a group of animals and preventing disease in animals at risk for becoming sick. You can read more about antibiotic use in livestock here.
Animal Ag and Human Food Sources
Q: Are livestock consuming grain that could be used to feed humans?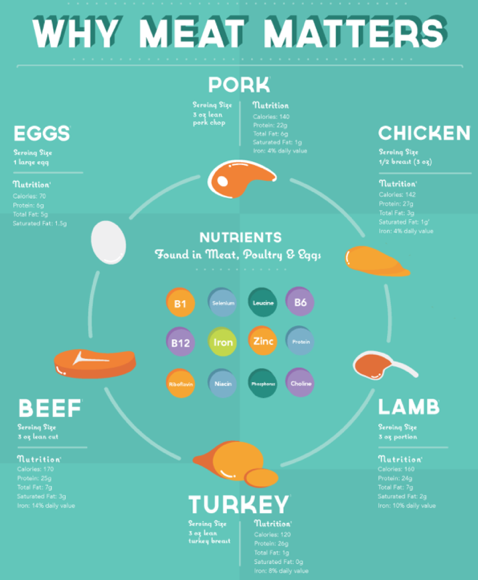 A: The short answer—yes, but that's not a bad thing. In cattle, for every 0.6 pounds of human-edible feed cattle consume, they produce approximately one pound of human-edible protein. And approximately 93% of cattle's lifetime diet consists of feed that is inedible to humans. You can read more about cattle's unique diets here. It's not just beef cattle that are able to upcycle these feeds into nutritious proteins either, other livestock species play a role as well!
Animal Ag and Nutrition
Q: How important are animal products to our dietary needs?
A: Animal products play a key role in a healthy, balanced diet. Approximately 62% of total protein intake is attributable to animal protein. In a world without animal ag, we would see a spike in deficiencies in protein, calcium, vitamins A and B12, and other important nutrients. You can read more about the relationship between nutrition and animal ag here.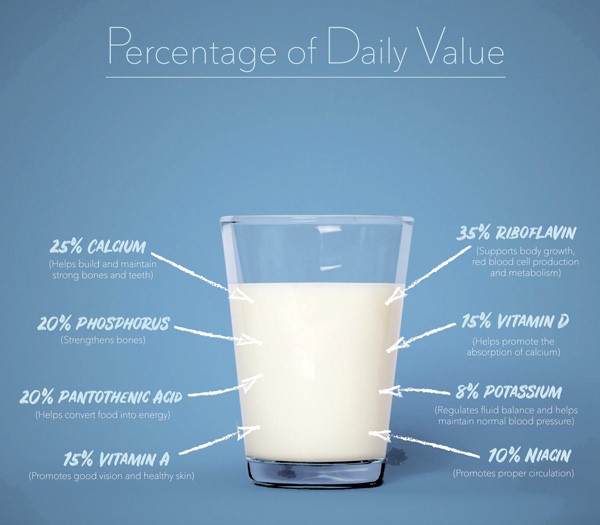 Q: Is dairy good for you?
A: There's a lot of conflicting claims about whether dairy is good or bad for your health, but the facts are clear—dairy is packed with nutritional value. Consuming dairy is one of the easiest ways to get the calcium, vitamin D and protein needed to keep your heart, muscles and bones healthy. A recent study published in the British Journal of Nutrition even found that those who eat plenty of fermented dairy—like yogurt and cheese—have a smaller risk of developing coronary artery disease than those who don't. You can read more about the health benefits of dairy here.
Q: Is meat good for you?
A: Like dairy, there's a lot of conflicting claims out there about whether meat is good for you. So, what's the truth? Meat has incredible nutritional benefits. Meat is a good source of protein, iron and zinc which are essential to our overall health. Meat and poultry are also good sources of B-complex vitamins. Vitamin B12—which helps build red blood cells and metabolize carbohydrates and fats—can only be obtained naturally through animal proteins. You can learn more about the health benefits of meat here.
All posts are the opinion of the author and do not necessarily represent the view of the Animal Ag Alliance.