As my time with the Alliance comes to an end and the holidays begin, I find myself reflecting on the brief, but impactful few months I had with this amazing organization. Throughout my undergraduate studies in animal and poultry science, I was always focused on the production side of agriculture. I hadn't spent much time thinking about the immense opportunities available to me if I looked in another direction. After graduating, I gained a curiosity for different opportunities in the industry, which is what led me to apply to intern with the Alliance.
I love agriculture and I love sharing my passion for this industry, so why not combine the two? That turned out to be a great decision. Not only have I learned incredibly important and relevant career skills during my time here, but I have become a much more confident communicator in all aspects of my life. Here are just a few things I have gained a greater appreciation for while interning with the Alliance:
Women in agriculture can do amazing things.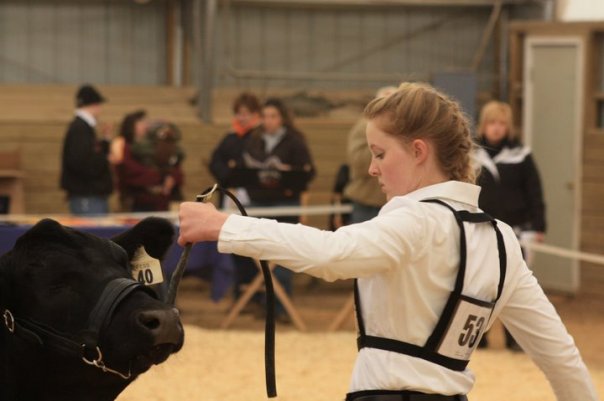 Obviously being a woman in agriculture, I already knew this. But there is a six-woman powerhouse at the Animal Ag Alliance, and I have been so impressed by the incredible collaboration and communication of these women. During my time with the Alliance, I had numerous opportunities to connect with women all across agriculture and realize that though we may be a minority in the industry, we are a powerful minority constantly working to advance the industry for future generations. According to a 2012 USDA Census, women make up 30 percent of the farmers in America and operate 14 percent of US farms. This constantly increasing number of women in agriculture is wonderfully encouraging. I can only hope that in my work of advocating for the industry, I am able to help continue increasing the number of hardworking, influential women across all facets of agriculture.
The agriculture industry is incredibly broad.
Farmers are an integral part of the agriculture industry, without whom there would be no ag industry, no food. But the farmer isn't the entire industry. We have the scientists, who are the backbone of our welfare, technology, and efficiency practices. Agriculture is a science-based industry that functions according to factual, proven evidence, and the science researchers are crucial in those discoveries. Then we have the veterinarians, who not only provide necessary health care and treatments to our sick or injured animals, but also provide insight and guidance on appropriate welfare practices and regulations. Then, we have the processors, suppliers, restaurants and retailers who package, transport and sell the agriculture products. The list is extensive: communicators who work hard to share science-based facts about ag, policy workers who help to secure the future of agriculture through government regulations, and consumers who place their trust in us to continue providing them with a safe and secure food supply. There are so many different ways to be involved in agriculture and they are all equally as important as the next.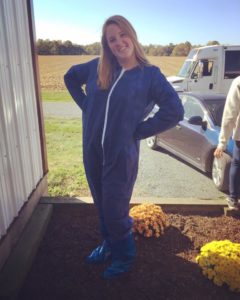 There is so much misinformation out there.
Whether it be at the hands of activists intentionally passing down doctored or false information or consumers unknowingly sharing it, misinformation is everywhere. It's understandable, we're all guilty of being lazy researchers and critical thinkers at some point. With social media, misinformation can be spread like wildfire so long as it has a click-bait, catchy title. However, we as agriculture supporters are responsible for not only holding ourselves to higher standards as critical thinkers, but correcting the false information or half-truths about our industry. It can feel overwhelming not knowing where to start to inform people of the science-based facts about agriculture, but making yourself a non-judgmental source for knowledge among your peers can open up communication opportunities and help correct some misunderstandings.
We are all consumers.
It's easy to have an "us versus them" mentality as a agricultural advocate. We constantly talk about consumers' choices, beliefs, and tendencies. This separation between those who are involved in agriculture and those who are not makes it easy to forget that we are all consumers. We all go to the grocery store and make decisions based on money, preconceived notions and desire. So when we're reading an article from an agriculture perspective about consumers, let us not forget that we, too, can identify with those statements.
Agriculture doesn't take a break for the holidays!
The world doesn't stop eating on national holidays. This means that the farmers who grow your food will be out feeding their animals while you're opening presents early Christmas morning. As you enjoy your holiday season, I hope everyone remembers to thank ag and the hardworking farmers and ranchers who continuously prioritize their livestock over themselves. Happy Holidays!
All posts are the opinion of the author and do not necessarily represent the view of the Animal Ag Alliance.