Throughout a large part of 2020, we have watched the damaging effects of COVID-19 overcome our communities. From our favorite restaurants closing their doors to the mom and pop shop down the road that can't afford their rent, we're all ready for this "new normal" to end. And while this year has been tough on farmers, ranchers and everyone in the food supply chain, a silver lining has surfaced; people not only have a better idea of where their food comes from, they have a growing respect for those who provide it.
A Growing Respect
Think back to mid-March 2020 when grocery stores everywhere were desolate and the shelves were bare. You were lucky to find a bag of flour or a can of beans. Meat, eggs and milk were about as hard to find as toilet paper in some places. As humans, we fear the unknown, so it wasn't surprising that people wanted to stock up on these items. It forced us to think about where our food comes from, realizing that farmers, ranchers, packers, processors, restaurants, retailers and everyone in the agriculture and food communities are as essential as it gets.
The Proof is in the Numbers
Gallup, a reputable global analytics company, found that now more than ever consumers trust agriculture. "For the first time in Gallup's 20 years of tracking Americans' views of various business and industry sectors, farming and agriculture is the clear leader," their website claims. The grocery, restaurant, and retail industries ranked just behind farming and agriculture indicating a growing trust in our food supply from farm to fork!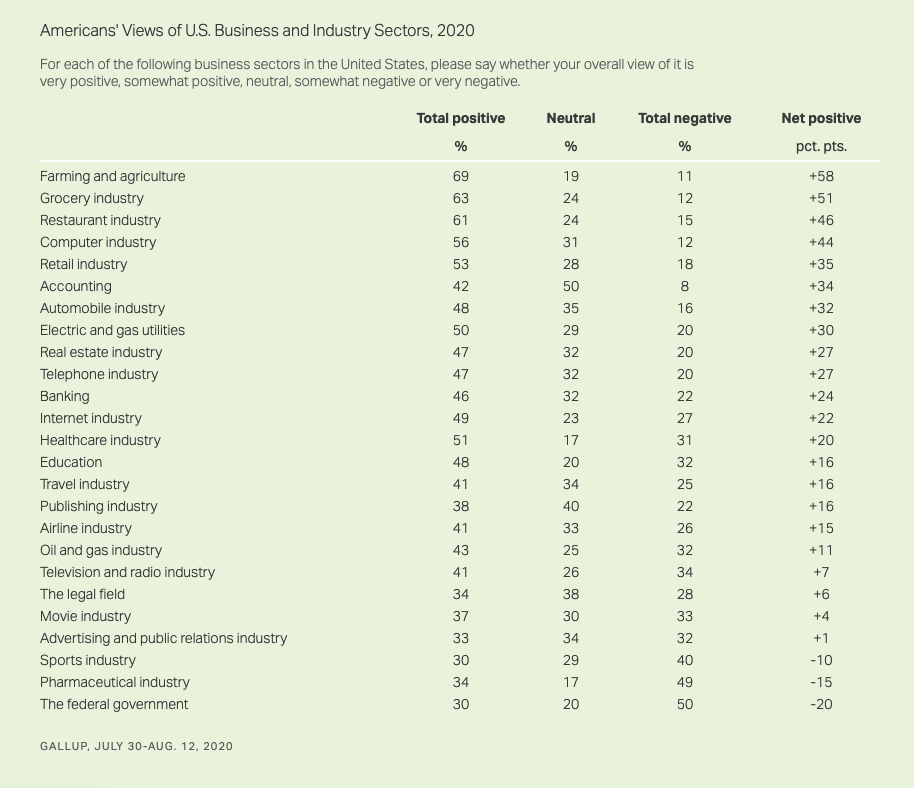 Real World Perspective
More important than the numbers published are the number of people still struggling to provide for their families. Millions of Americans suffered financial loss, and for some, this was the first time in their lives they had to think about where their next meal might come from.
Animal rights activists have used the pandemic to promote their own anti-meat agenda, claiming that veganism is on the rise as COVID-19 has caused people to care more about where their food comes from. Leah McGrath, a former Army dietitian and supermarket dietitian of 20 years and founder of Buildup Dietitians, believes that people's diets haven't changed all that much through the pandemic. McGrath says the sales of meat and dairy alternatives are still a very small fraction of what is sold at the supermarket.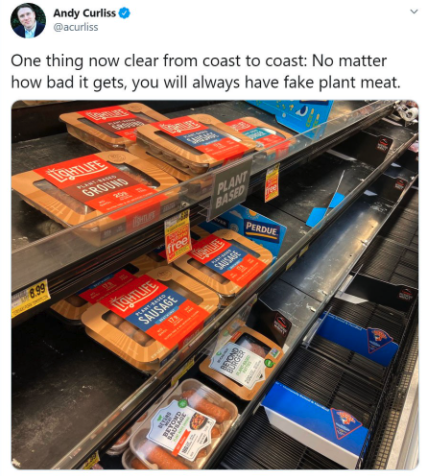 With people having to cook a lot more, McGrath thinks people have gone back to preparing basic dishes that they're comfortable with, using ingredients that are easy to find. When speaking about the public's shifting perspective, McGrath says she believes people are more likely to find locally sourced food nowadays, "First of all, there was more awareness and more concern about the food supply chain. Next, within that, people were thinking 'how can I support local?,' feeling more trust in local farmers as a place to get their local produce and animal protein."
It Comes Down to Us
Just because the agriculture and food communities are receiving recognition and a growing respect for their work to keep the food supply flowing doesn't mean that our job is done. With a shrinking percentage of the population involved in agriculture, there is always work to be done to continue spreading and highlighting the positive messages of agriculture.
Due to COVID-19, people had more downtime, and consequently spent more time on social media. McGrath says she's seen farmers take advantage of this. "It's certainly a visibility issue. It's really no different than any other year. It's farmers being willing to tell their story, to listen, to respond to the public and customers. Those things are always going to be important, but especially during a pandemic." If we're not willing to share our story, who's going to share their version of it for us?
All posts are the opinion of the author and do not necessarily represent the view of the Animal Ag Alliance.