As Thanksgiving is just around the corner, I have been reflecting on what I am thankful for. I am thankful for my health and the health of my family. I am also thankful for my family, friends, and the opportunity to pursue my education. Most of all, I am thankful for agriculture.
I'M THANKFUL FOR OUR FOOD SUPPLY
I am thankful to be living in a country with an incredibly affordable, nutritious, safe, and abundant food supply. Did you know Americans spend less than 10% of their disposable incomes on food? This frees up more money to spend elsewhere and is an indication of a secure food system. Many low-income countries, such as Nigeria and Kenya, spend more than half of their income on food, which is a symptom of greater food insecurity and can lead to price spikes, malnutrition, and social unrest. Food security is national security.
We also have one of the safest food supplies in the world. Farmers feed their families from the same food supply and have a vested interest in its safety. We have well-developed and enforced food safety regulations from the United States Department of Agriculture (USDA), the Food and Drug Administration (FDA), state, and local organizations. I am particularly proud of the safety of our animal products. All meat, dairy, and eggs are free of antibiotics, pesticides, and contaminants. You can shop with confidence knowing the food you are feeding your family is safe.
We have access to high-quality food from around the country and the world at our fingertips. You can go to any grocery store and pick up a variety of meat cuts, dairy products, and even out-of-season produce. I am thankful personally for my ability to access this food. Unfortunately, even with this abundance, many families are still going hungry. In 2020, 38.3 million people lived in food-insecure households in the U.S. This holiday season (and throughout the year) I encourage you to reach out to your local food banks and pantries to see what they need. You can also donate to Feeding America to help provide food to families in need.
I'M THANKFUL FOR FARMERS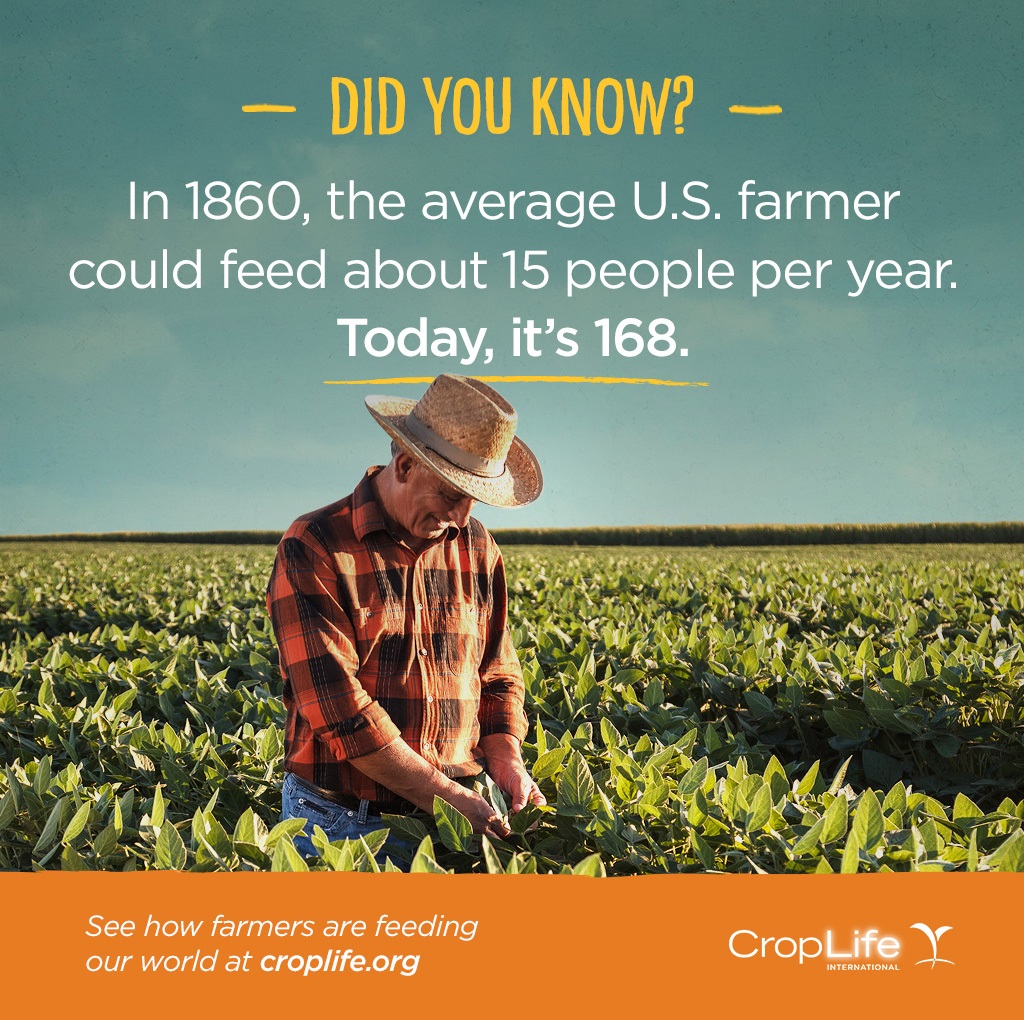 I am thankful for the 2 million farming and ranching families, like my own across the United States. They make up less than 2% of the U.S. population and feed 100% of us. Did you know the average American farmer today feeds 168 people per year compared to about 15 in 1860? This is possible due to advancements in animal care, genetics, feeding, technology, and sustainability. Farmers and ranchers are now producing more food using less land, fewer resources, and emitting fewer emissions.
I am thankful to farmers' dedication to animal welfare and environmental sustainability. Animal welfare is the cornerstone of my family's dairy farm. To me, animal welfare means caring for our animals' needs including providing feed, water, a clean and healthy environment, humane handling, preventative care, and veterinary care. It also means providing a low-stress environment that suits their needs. Animal welfare is the right thing to do and necessary for a successful farm.
Sustainability has been ingrained in me before it was even a buzzword. I've always been taught to leave the earth better than when we found it, so the next generation and the generation after can continue to thrive. To farmers, sustainability is not a trend but a way of life. We live on the land we farm and reap what we sow firsthand in terms of air, water, and soil quality. It is the foundation of our lives and livelihood. 
I'M THANKFUL FOR FARMING VALUES
I am thankful to have the rare privilege of growing up on a farm. Farming has baled my family together with unbreakable bonds. We depend on each other to build a legacy beyond just us. We've learned to work with each other through thick and thin. We still love each other even when we disagree on farm stuff. We are family at the end of the day.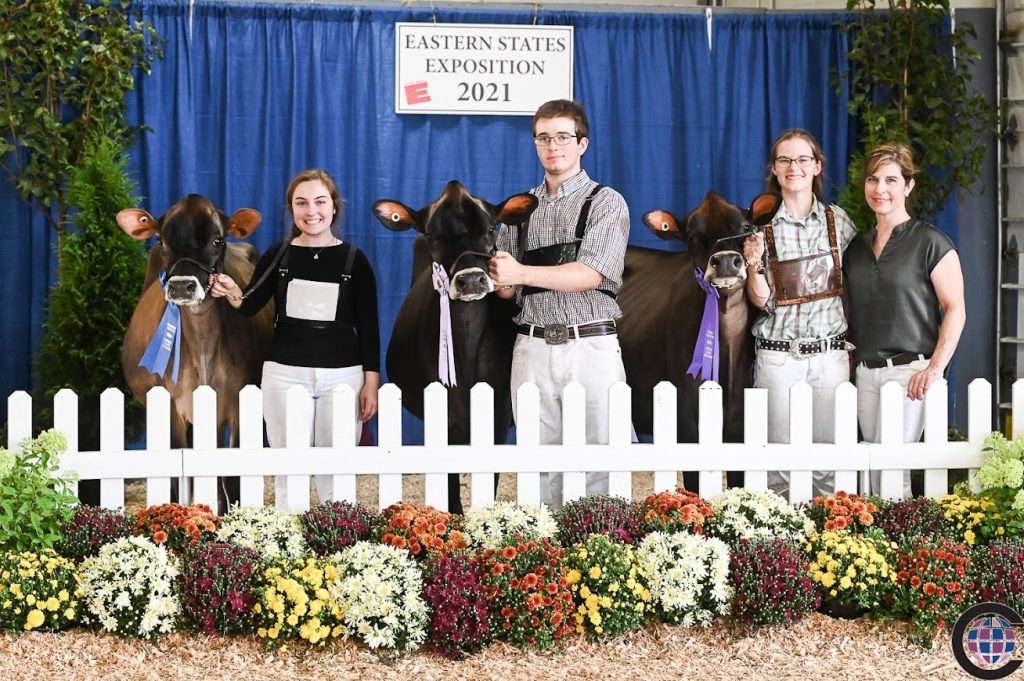 I am thankful for the opportunities I have gained through 4-H and showing dairy and beef cattle. I have been able to travel across the country and meet so many great people. I grew up traveling to cattle shows and conferences. I have so many great friends and connections from my travels and youth programs I have been a part of. I have a head start in my field that few others outside of agriculture can even dream of.
This way of life has shaped my personality. It has instilled in me a strong work ethic, humility, a connection to the land, a respect for life and death, and infectious curiosity. It has provided me with a passion and drive that not everyone is blessed with. I credit my love of animal science and passion for agricultural communications to growing up on a farm. This fire in my soul has pushed me to break beyond my shy shell so I can make a difference in agriculture because it's important to me. It has driven me to fight my self-doubts in order to achieve my goals. I am truly grateful to how agriculture has shaped my life.
Agriculture has given me so much to be thankful for. From our safe, affordable, and plentiful food system to the farmers who make it all possible with their dedication to animal welfare, sustainability, and food safety. My personal ties to agriculture have shaped who I am today, as well as my future.
All posts are the opinion of the author and do not necessarily represent the view of the Animal Ag Alliance.