I have a confession: I've taken nutrition advice from a fitness expert. It did help me lose weight. It helped me realize the magic of planning ahead and meal prepping. I got some great recipes with some ingredients I probably would not have tried otherwise.
But they were sharing one approach that had worked for them, not necessarily working with me to find out what would work for me. The strict timing recommendations (eat every 4 hours and not a minute sooner) really didn't fit my social life. I enjoyed eating lunch with my coworkers and that timing could be sporadic. I enjoy dining out occasionally, which can never be perfectly timed. They also shared some wildly inaccurate information about agriculture, which was very frustrating.
I've since connected with several awesome Registered Dietitians through my work at the Animal Ag Alliance and learned some valuable lessons. In celebration of National Nutrition Month and Registered Dietitian Day, I asked them who needs a dietitian and how can you connect with an RD?
Who should see a registered dietitian?
Several dietitians agree that anyone with nutrition questions or looking for guidance on food choices should see an RD. Everyone could use a nutrition checkup! Just like you see (or should see) a doctor or dentist on a regular basis, you can have regular visits to a dietitian for preventative care.
Anyone with medical issues, like celiac disease, diabetes, high blood pressure or digestive disorders, would benefit from seeing an RD. Your physician and dietitian can work together to offer solutions. Some instances might be covered by heath insurance. RD's can also help navigate food allergies, sports/performance and weight management.
How can you find a RD?
EatRight.org has a dietitian locator. Click on "Find an Expert" at the top of the homepage. How much easier can it get!? You can also take advantage of outpatient RD's at hospitals or RD's in university nutrition departments.
I enjoy following several RD's on Twitter. I've learned some interesting things about nutrition, myths and misinformation to avoid and gotten some great recipes.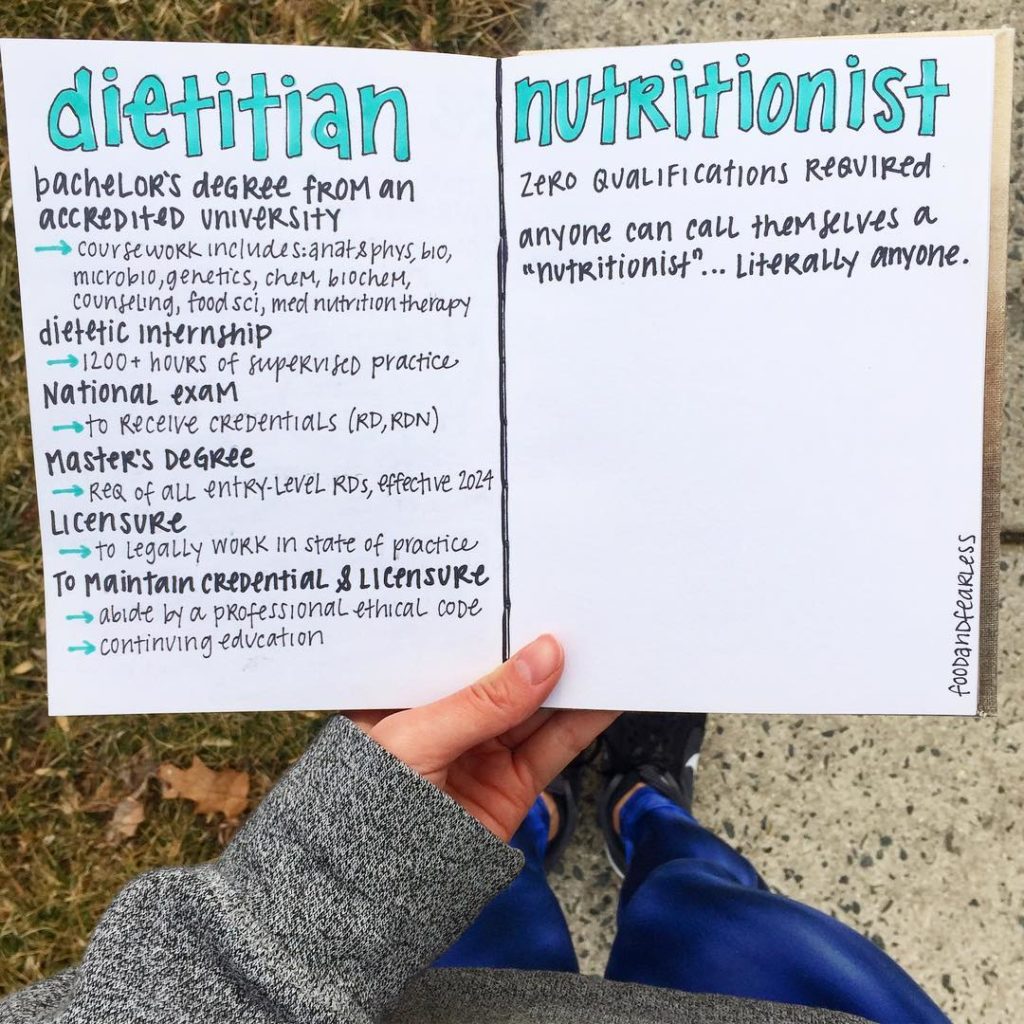 Recently, I saw that a new gym in my community was advertising nutrition coaching. I gave an eyeroll, then looked into it. I was impressed to find they have a Registered Dietitian on staff!
Just like everyone needs farmers, everyone could benefit from registered dietitians, too!
Thank you to Leah McGrath, Amber Pankonin, Neva Cochran, Kayle Skorupski and Kim Kirchherr for sharing their expertise for this post!
All posts are the opinion of the author and do not necessarily represent the view of the Animal Ag Alliance.