Ever since I can remember, the fair has always been the highlight of my summer. Like most, my reasons for loving the county fair included funnel cakes, fries, and at best, janky carnival rides. However, my all-time favorite activity at the fair was walking through the barns and if I was lucky enough to catch it, watching a livestock show. After many years of trying to work over my parents, they decided to strike up a deal with me that they thought I would eventually lose interest in. To say the least, I did not lose interest and when the next fair came around, I was hauling in my first 4-H project: two pigs.
Where the memories all began
Here I sit, some ten years later, as a 4-H and FFA alumni at the same old picnic table where all my best fair memories truly began. I sat at this picnic table year after year with friends I only got to see every few months. We spent time here filling out our record books, playing card games, sharing memories, and of course taking turns cleaning during barn duty. Now I look around in the same old barn and see other young 4-H and FFA kids making the same kind of memories I did with my fair friends.
Being in 4-H and then eventually FFA was the best decision my 12-year-old self ever made. The experiences, relationships, and life lessons I gained through my 4-H projects are priceless and are the reason I love the animal agriculture community as much as I do. The positive experiences I had only fueled my original passion for agriculture and livestock. I wish those same experiences and life lessons for all of the other youth involved in these incredible programs.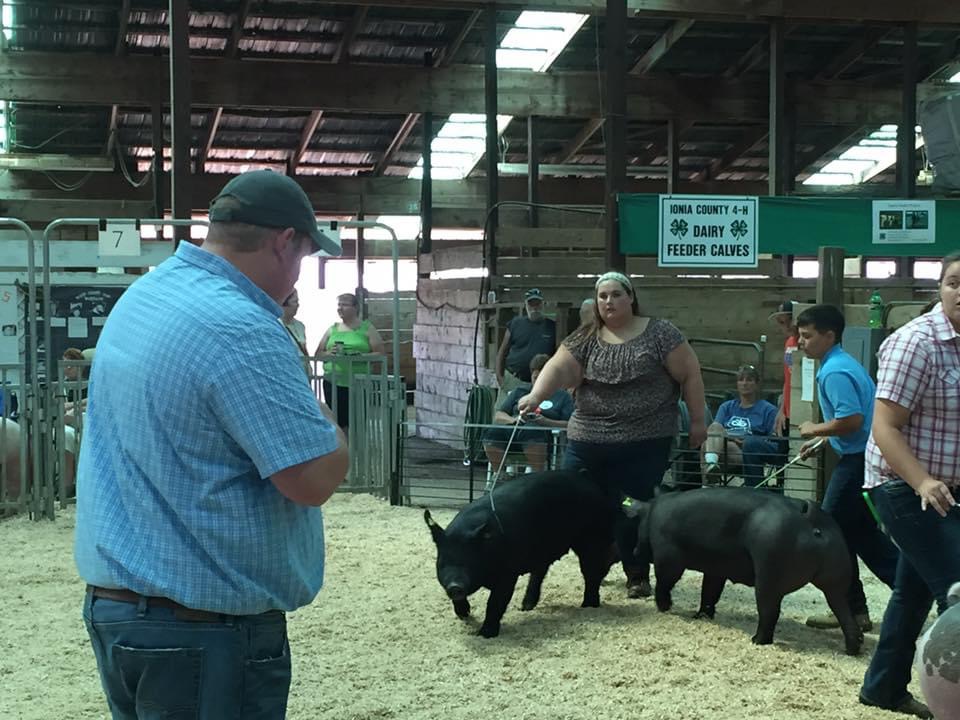 Activists targeting 4-H and FFA Youth
Growing up in agriculture I never thought an activist would target someone I knew, let alone myself. However, that just is not the reality we live in anymore. It's important for 4-H and FFA members to be aware of animal rights activist groups. Even more importantly, youth need to know how to protect and prepare themselves should they encounter one.
First, we need to know what we are up against. Several animal rights groups have been targeting youth in agriculture including People for the Ethical Treatment of Animals (PETA), the Humane Society of the United States (HSUS), and Direct Action Everywhere (DXE). A common tactic we're seeing right now is members of these groups contacting youth via social media and protesting at local and state fairs. This is all in an attempt to have youth surrender their livestock projects to them. Preying on emotion and using fear tactics to promote their cause, this is just one more effort in their continued mission of ending animal agriculture and animal protein consumption.
Don't be afraid – be prepared
Being confronted by an activist – whether it is in person or via social media – can be a unnerving and overwhelming thing for adults, let alone children. As a young 4-H and FFA youth exhibitor, there are several proactive measures you can take including:
Don't engage with activists. Do not speak with anyone that makes you feel uncomfortable and, if approached, politely tell them that you do not wish to have a conversation. Immediately go to a trusted adult and explain the situation and let them handle it. As much as you'd like to change the minds of activists, it simply will not happen – they have already decided they adamantly oppose animal agriculture.
Keep clean. As an exhibitor at a county fair make sure your livestock pen is always clean and well maintained. Always have water and feed available to your animal. Make sure that visitors can see that the animals are always presented with the option of drinking water and feed at their own leisure. This is your chance to show the community how well your animals are cared for!
Get creative. Post educational flyers about animal agriculture around your 4-H and FFA area and livestock barn. Share fun facts about your animals by your pens with pictures from home that you have taken with your livestock projects. Allow visitors to see a visual representation of the love and care your animals received while in your care.
Be transparent. Take the time to speak with fairgoers that are genuinely curious to hear more about your animals, farm life, etc. Share your experiences and the values behind them. For many visitors, this is their only opportunity to see and learn more about livestock animals. Make their experience a positive one, and hopefully they will leave with a better understanding of modern animal agriculture.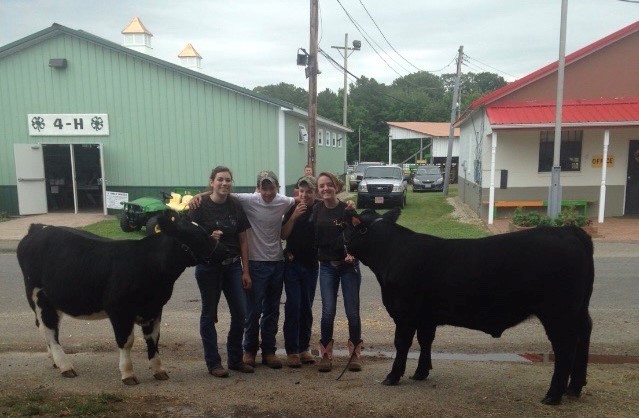 Activists know how to make their voice loud and heard but in all reality, they are a very small and select group of people in comparison to the vast majority. Don't let their scare tactics keep you from making some of the best childhood memories you will ever have while sharing the positive stories of agriculture with your community.
All posts are the opinion of the author and do not necessarily represent the view of the Animal Ag Alliance.