The Animal Ag Alliance team recently participated in a staff outing to celebrate Casey's graduation from George Mason University with a master's in strategic communication – congrats, Casey! We spent the morning at Go Ape!, a zipline and tree-top adventure experience.
Everyday Trust
This adventure included five different obstacle courses, about 20 feet above ground that all ended in a zipline to return to the ground. Half way through one of the courses, I notice the tree I was headed to wasn't too big around. It was holding up two obstacles (the one I was on and the one I would be headed to next), a platform, me and all of my coworkers. It had a BIG job. I started to wonder if I should trust the tree to hold everything up. And then I started to wonder if I should trust the engineers, builders and safety inspectors. Then I started to wonder if there were even any safety inspectors. Had we done adequate research on this place?!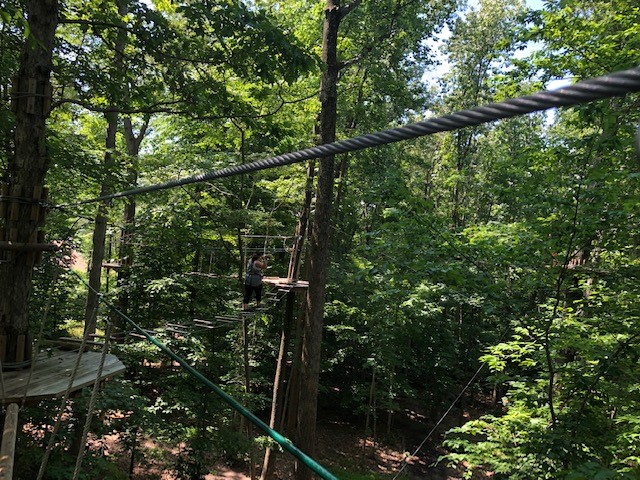 At that point, pretty much my only option was to keep going, try to put these thoughts out of my mind and trust the system.
Trust. We put trust in people everyday. And we ask others to put trust in us. I trust the people around me, people I've never met, and even people I probably don't know exist. People driving cars around me, pilots, people testing drinking water, farmers, doctors, and the list goes on.
I'm fortunate to have met hundreds of farmers and ranchers so putting my trust in them is easy. I've seen first-hand the care many farmers take to put food on our tables. I know farmers care for their animals, their land and their employees.
My visit to a Minnesota turkey farm
On a visit to a Minnesota turkey farm, I learned:
They are always looking to making improvements. As we walked around the barn, those leading the tour pointed out some areas where they thought they could do better and changes they would implement before the next flock arrived.
Turkeys grow without added hormones or steroids.
Farmers prioritize biosecurity to keep the birds healthy. The farmer proudly shared the flock we were visiting was healthy and did not need to be treated with antibiotics. If a flock does get a disease that can be helped with antibiotics, they use them to get them healthy as quickly as possible and to help keep the birds as comfortable as possible.
A baby turkey is a poult. This is a good tidbit to know before chatting with the president of a turkey company. Definitely do NOT call them chicks!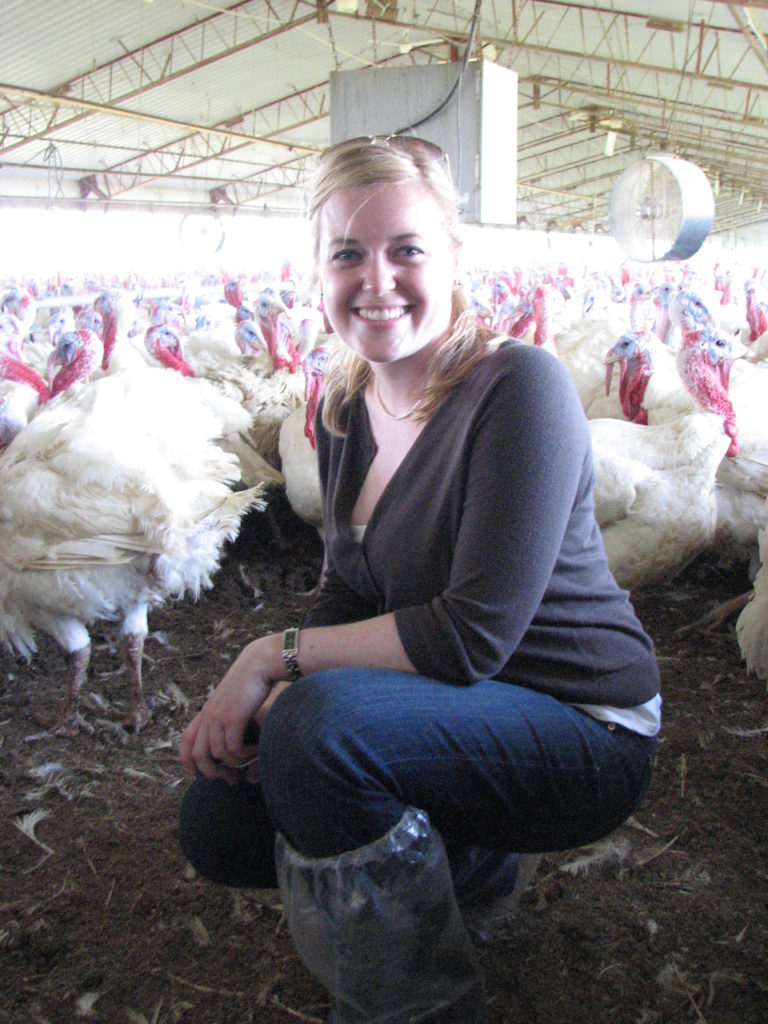 Visiting a cranberry bog
Most of the farm tours I do are livestock or poultry farms, but it was awesome to visit a cranberry grower. Here are a few takeaways from that visit:
Just like livestock producers, he talked about the importance of sustainability and keeping the land healthy for future generations.
He puts a lot of attention toward giving the cranberries the exact nutrients they need to thrive.
He seeks advice from outside experts and consultants.
It's pretty cool to harvest cranberries! It's just like the commercials!
You can find farmers too!
Not everyone knows a farmer, but connecting with farmers is easier than you may think. If you have questions, check out 6 ways to ask a farmer or industry leader. Farmers and ranchers are all over social media these days. Check out our list of farmers to follow. And don't forget to celebrate Turkey Lover's Month!
All posts are the opinion of the author and do not necessarily represent the view of the Animal Ag Alliance.