While farmers and ranchers have faced some of the toughest months in recent history due to COVID-19, they are stepping up to help meet the challenges their communities face. They are working toward the constant goal of feeding their communities – with a few extra obstacles. Even in the midst of their troubles, they still have found ways to support neighbors facing difficult circumstances.
The Iowa Department of Agriculture developed the "Pack the Pantry" grant program to help Iowa food pantries meet increasing food demands due to the COVID-19 pandemic. Through "Pack the Pantry," food pantries can apply for grants to increase their refrigeration capacity, which allows them to offer more perishable, locally-grown foods. Additional initiatives, including "Pass the Pork" and "Beef Up Iowa," opened channels for farmers to donate meat to food pantries.
South Dakota Cattleman's Foundation hosted a virtual gala, with all proceeds donated to Feeding South Dakota. In total, they raised $285,109 to purchase beef for food pantries across the state.
Pipestone donated 1,140 pounds of pork to a northeast Iowa monthly pantry program. Six pounds were placed in each delivered box, ensuring that recipients of the boxes had a source of protein as supplies in grocery stores and food pantries became short.
Agri Beef donated 16,000 pounds of beef to the Idaho Foodbank through the "Beef Counts" initiative. The program is in place to ensure Idaho food pantries receive consistent and continual beef donations.
American Dairy Association North East coordinated the donation of 200,000 gallons of milk across the region during June Dairy Month. This milk was made available through the Coronavirus Food Assistance Program (CFAP).
Allen Harim, Amick Farms, Mountaire Farms, Perdue Farms, and Tyson collaborated to provide 9.4 million meals of chicken to families in Delaware, Maryland, and Virginia through churches and community centers. They also donated 1 million pounds to local food banks, enough to make 4 million meals.
Nebraska Pork Producers introduced the "Pork Cares Campaign," allowing framers to donate their pigs to local food pantries. The University of Nebraska-Lincoln Loeffel Meat Lab stepped up to handle the processing.
Dairy West came up with a creative solution to redirect 200,000 gallons of milk through its "Curds + Kindness" campaign. The initiative aims to put dairy foods into the homes of people who need them most. Milk initially intended for hotels, schools, and restaurants then became processed into cheese, butter, and other products.
Butterball Turkey is working to give back to the communities in which their employees live and work. They donated 500,000 meals to the Food Bank of Central and Eastern North Carolina. They have seen the high demand for nutritious protein in their areas, and are working to meet that need.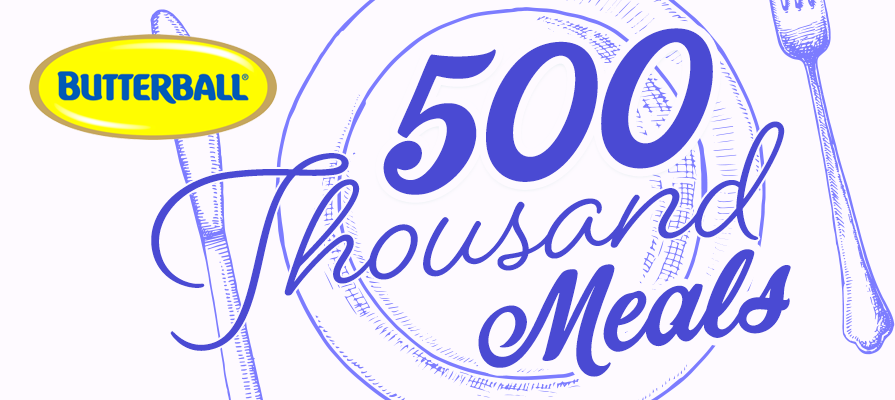 Midwest Dairy received a USDA exception to donate checkoff funds to meet food needs. They donated $500,000 to food banks within Minnesota, North and South Dakota, Nebraska, Iowa, Illinois, Missouri, Kansas, Arkansas, and eastern Oklahoma to purchase dairy products.
Dairy Farmers of America hosted drive-by milk giveaways at schools and donated milk directly to food banks. They have also created the Farmers Feeding Families Fund, intending to raise $500,000 for food banks across the country.
Michigan Allied Poultry Industries continued their long-standing efforts to support their communities by donating eggs to food pantries and food drives. This year they are also giving PPE and increasing their outreach to hospitals, first responders, and nonprofits.
North Carolina's Pork Council and the Pork Checkoff utilized their Whole Hog Barbeque Series creatively, donating 5,000 servings of pork shoulder to their barbeque masters. Inter-faith Food Shuttle's emergency feeding programs received these barbeque meals.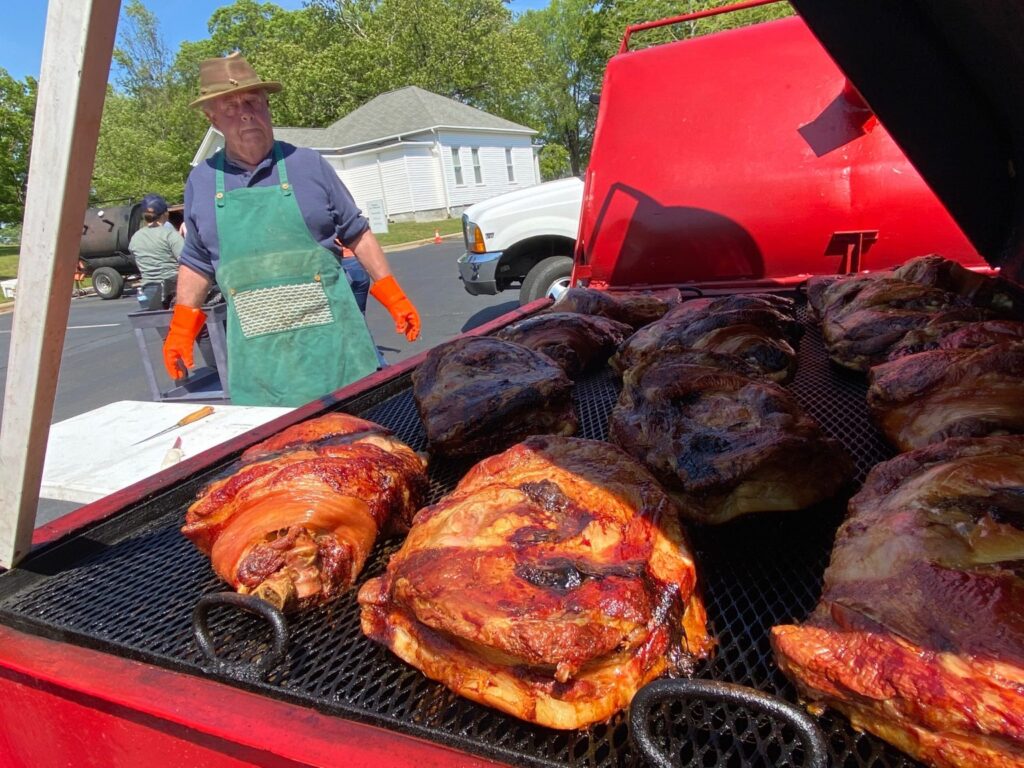 The International Production & Processing Expo (IPPE) raised $45,000 for donation to the Atlanta Community Food Bank. This money will provide 160,000 meals to the community.
Tyson set up a food distribution stop in Springdale, Arkansas. 40,000 pounds of frozen chicken was donated to provide food to struggling families.
Smithfield donated more than $3 million in cash and in-kind donations, including four million servings of protein, to support communities across America during the country's response to COVID-19. As part of the contributions, Smithfield and its family of brands have launched the "Good Food Challenge" to aid Feeding America and its nationwide network of food banks. 
The North American Meat Institute plans to donate over 325,000 hot dogs to food banks across the country. This donation is planned for July 22nd, 2020, National Hot Dog Day.
The Animal Agriculture Alliance helped Feeding America provide 10,000 meals to families in need as a way of thanking their outstanding speakers from the 2020 Stakeholders Summit.
This year has been challenging for all of us, and it is encouraging to see the animal agriculture industry stepping up to the plate to support our communities.
All posts are the opinion of the author and do not necessarily represent the view of the Animal Ag Alliance.