After two years of adapting to the challenges that COVID-19 threw our way, it's finally happening! We are now able to come together once again to connect, engage, and protect the food and farming communities. Our 2022 Stakeholders Summit is your chance to meet and collaborate with stakeholders throughout the food chain and across commodities. After two years of virtual meetings, Zoom webinars, and online conferences from the couch, here are a few tips to get back into the swing of in-person events and make the most of your 2022 Summit experience:
P.S. If you haven't registered yet, you can save your seat here!
1.Tune into the preconference webinars!
Before we head to Kansas City for the 2022 Summit (set for May 11 and 12), five Pre-Summit webinars will be held each Wednesday from 1:00 – 2:30 p.m. eastern time starting on April 6. All registered attendees will have access to the Pre-Summit webinar series. Here's the agenda:
Wednesday April, 6 | 1:00 p.m. – 2:30 p.m. ET Be Informed: Current Trends in Animal Welfare & Responsible Antibiotic Use
Wednesday April, 13 | 1:00 p.m. – 2:30 p.m. ET Sustainability: Where Are We Going and How Can We All Help Get There?
Wednesday April 27 | 1:00 p.m. – 2:30 p.m. ET Coming Together Along the Food Chain: Opportunities for Enhanced Collaboration
Wednesday April, 20 | 1:00 p.m. – 2:30 p.m. ET Using Technology to Support Food Chain Sustainability
Wednesday May 4 | 1:00 p.m. – 2:30 p.m. ET Be Ready for What's Coming Next: Innovation in Animal Ag
2. Pick your sessions in advance.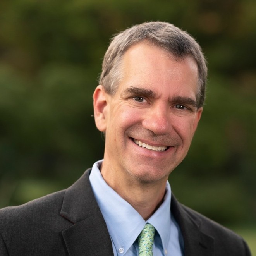 While we would love for you to join us at every session, we understand that it's not always possible to make them all. Preview the sessions in advance so you can choose which ones interest you most! For example, if you are interested in consumer behavior, be sure to check out "Be Informed: Understanding Consumer Trends." Speakers will answer several common questions regarding consumer purchasing patterns for meat products since the onset of the COVID-19 pandemic and provide actionable insights, including developing a better understanding of alternative protein consumption. If you are more curious about evading activist threats, prioritize attending the session "Be Ready to Secure the Future of Animal Ag: Understanding Activist Threats" with expert panelists who will provide recommendations for how attendees can be informed and ready for activist tactics by implementing farm security and crisis planning measures. Click here to view the full schedule. 
3. Connect with speakers and attendees in the Summit App.
Before you meet stakeholders and peers in person, connect with them in the Summit App! This will help you connect faces to names before ever meeting in person and provides you with a snapshot of their background to get to know their area of expertise.
4. Polish your elevator pitch.
The Summit is the perfect place to network with other professionals in your field or meet someone from a completely different side of agriculture! Either way, it's important to have an elevator pitch down pat to be prepared for networking introductions. Remember to stick to the basics – they don't need your resume! A 1-minute pitch describing who you are, what you do and why you do it is perfect for introducing yourself to a potential future client or coworker.
5. Pack professional AND comfortable.
While you want to dress for success, nothing is more painful than taking one more step after eight hours in heels. Comfortable and professional are NOT mutually exclusive. Go with the flats—your feet will thank you later!
6. Don't forget the business cards!
Business cards are a great way to expand your professional network, encourage follow up, or simply make a quick connection in a hurry. Always bring a stack with you to professional events – like the 2022 Summit! Keep yourself organized as you network by writing notes to yourself on each card to remember what you talked about with each person and any action items.
7. Bring a friend.
Conferences are always more fun with a travel buddy! Whether it's someone on your team or an old friend with an interest in agriculture, this Summit experience is about coming together and reconnecting with our community. All agriculture-enthusiasts are welcome! Plus, if you refer a friend to attend who has never attended a previous Summit, you'll both be entered in a drawing to win a $100 gift card!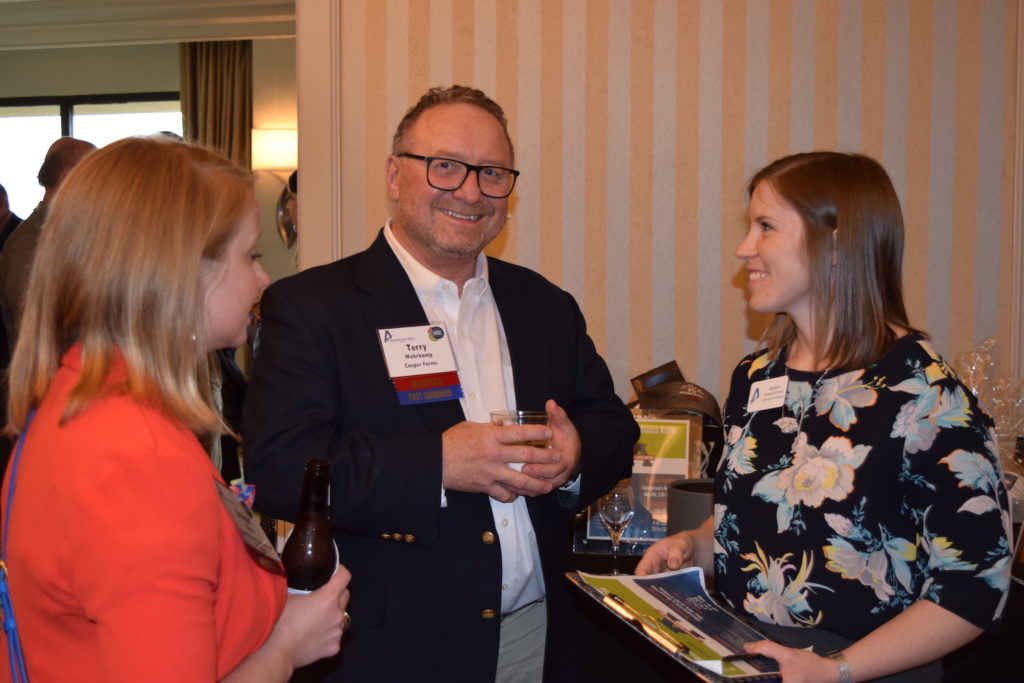 8. Join us in person!
Sometimes making that initial decision to show up is the hardest. After two years of conferences from the couch, we've become comfortable socializing and attending events virtually from the comfort of our homes. This year, we encourage you to celebrate with us in Kansas City!
9. Travel with other attendees.
What's better than reconvening with old friends and making new ones? Whether it's a fellow attendee you just met or another member you've known for years, conferences are more fun when you explore in groups! Attending sessions, meals and receptions together are a great way to strengthen connections and help introduce you to new ones.
10. Skip the Cornell notes.
Struggle to take notes during sessions? Try using action items instead of reiterating the entire presentation. Write down things you'd like to try, tips you'd like to share with your team, and things you want to follow-up on. Use a different symbol for each type of action item.
Example: use (?) for further questions you would like to ask the speaker and (!) for important tips you can use in your business.
11. Engage.
It's not enough to just show up physically. If you're attending in person, throw yourself into opportunities that weren't there before! Ask questions, volunteer to help and take advantage of front row seating. At this year's Summit there will be three interactive workshops to attend:
Be Here to Take Action for Animal Agriculture
Influencing the Influencers
Coming Together to Manager a Crisis
13. Use the conference hashtag!
Using the conference hashtag is a great way to see how other attendees are enjoying Summit and show off your own unique experience! It's also a great way to connect with other attendees you may not have met or bumped into yet. The designated hashtag for the 2022 Summit is #AAA22.
14. Get social.
Don't be afraid to tell your followers where you are and what you are up to! Creating a short video on Instagram Reels or Tik-Tok can be a fun and silly way to collaborate with other attendees and share your selfie or a photo of you in your favorite session is a great way to engage with your community online!
15. Relax and have fun!
We cannot wait to see everyone in person (or virtually) for the 2022 Summit! Be sure to relax and soak up every moment of this opportunity to convene and share our passion for animal agriculture with one another. Register here if you haven't already. We hope to see you in Kansas City!