Overcoming obstacles: farm security and legal updates to be provided at 2021 Virtual Summit
Register before rates increase April 16!
April 6, 2021 – Animal rights activists continue to create obstacles for farms, processing facilities, grocery stores, animal agriculture companies and others involved in the supply chain working to provide consumers with safe, affordable animal protein. Panels at the Animal Agriculture Alliance's 2021 Virtual Summit will address new activist trends that have emerged and provide best practices to protect farms and facilities.
The Alliance's annual Summit brings together thought leaders in the agriculture and food industries to discuss hot-button issues and out-of-the-box ideas to connect everyone along the food chain, engage influencers and protect the future of animal agriculture. The 2021 event, themed "Obstacles to Opportunities," is scheduled for May 5-6 with preconference webinars planned for the five business days prior, beginning Wednesday, April 28.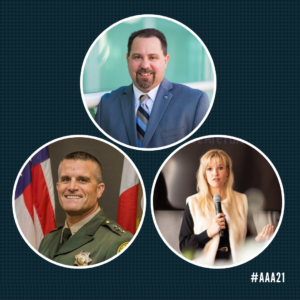 "Taking advantage of people when they are most vulnerable is a disgrace, but that's just what animal rights activists have done during the COVID-19 pandemic," said Hannah Thompson-Weeman, Alliance vice president of strategic engagement. "While the rest of the world was focused on mitigating the effects of the global public health crisis, these groups continued to mercilessly push their vegan and anti-animal agriculture agendas. Our security and legal panels will discuss the obstacles created by animal rights groups over the past year and dive into opportunities to safeguard the future of the animal agriculture community."
In the "Overcoming Obstacles: Activist Update & Security Advice" panel, speakers will provide an update on animal rights activists' efforts to capitalize on the COVID-19 crisis, protests outside of company CEO's homes, trespasses onto farms and more. But, most importantly they will share how attendees can overcome these obstacles by implementing proactive security and crisis planning measures. The expert panel includes:
John Sancenito, President, INA, Inc.
Jim Naugle, Assistant Sheriff, Sonoma County Sheriff's Office
Nancy Daigneault, Principal & Founder, On Point Communications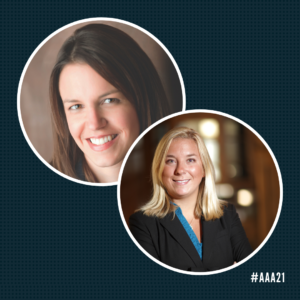 Directly following the security panel, legal updates will be provided as part of the "Navigating the Legal Landscape" session. Animal agriculture is on trial in the court of public opinion as animal rights activists spread misinformation about animal welfare, sustainability and other key issues. However, animal rights activists are also taking their plight to the actual courtroom as they bring coordinated litigation against farms and companies. Attendees will learn about the topics and trends that affect your businesses and organizations, including proactive steps that may be taken to avoid litigation issues and best practices on how to navigate the legal landscape with these groups. Seasoned agriculture law attorneys serving on the panel include:
Michelle Pardo, Partner, Duane Morris LLP
Brianna Schroeder, Partner, Janzen Schroeder Ag Law
The full Virtual Summit agenda is available on the Virtual Summit registration website. Sessions will highlight ways to position animal agriculture as a path forward to climate neutrality, how to elevate the voices of farmers in dialogues surrounding food and agriculture, and strategies for virtual stakeholder and influencer engagement.
Be sure to check the Virtual Summit website for the most up-to-date information and to register. You can also follow the hashtag #AAA21 for periodic updates about the event. For general questions about the Summit please contact summit@animalagalliance.org or call (703) 562-5160.
Get involved:
Show your support for the Alliance's outreach efforts by becoming an official Summit sponsor today! For 2021 sponsorship opportunities, please visit https://animalagalliance.org/initiatives/stakeholders-summit/. For more information, contact Casey Kinler at ckinler@animalagalliance.org.
Thank you to our 2021 Summit sponsors: Watt Global Media, Farm Journal, Meatingplace, National Pork Producers Council, National Cattlemen's Beef Association, Smithfield, National Pork Board, American Feed Industry Association, United Soybean Board, United Egg Producers, Country Folks, Dairy MAX, Farm Credit, National Biodiesel Board, Cobb Vantress, Inc., Protect the Harvest, Progressive Dairy, The National Provisioner, Kemin, American Farm Bureau Federation, American Veal Association, National Chicken Council, Trans Ova Genetics, Vivayic, Mountaire Farms, North Carolina Farm Bureau and Eggland's Best.
The Alliance also thanks the following members for their continued support of Summit and other Alliance programs: U.S. Poultry & Egg Association, Zoetis, Merck Animal Health, C.O.nxt, Diamond V, Genus PLC – PIC/ABS, Aviagen Group, Boehringer Ingelheim, Cargill, Dairy Farmers of America, Hendrix Genetics, Hy-Line North America, LLC, Iowa Soybean Association, Midwest Dairy, National Turkey Federation, Nutrien, Provimi North America, Inc., Seaboard Foods and Tyson Foods Inc.
Category: Press Releases
Tag: Stakeholders Summit,