New One Health Certified program to be discussed at Animal Ag Alliance's Summit
First day of Stakeholders Summit to be livestreamed
May 7, 2019 – The first day of the Animal Agriculture Alliance's 2019 Stakeholders Summit, themed A Seat At The Table, will be livestreamed for those unable to attend. The event is set for May 8-9 at the InterContinental at the Plaza Hotel in Kansas City. To take your seat at the table via livestream, visit https://agtoday.us/a-seat-at-the-table.
Farmers have a responsibility to care for their animals in a respectful way, to promptly treat animal illness and to conserve shared resources. The One Health Certified program is a new consumer choice certification program launching soon that provides transparent standards which create a comprehensive and balanced animal care program that participating farmers must follow. Scientific research and experience drive updates to this evolving program to ensure best animal care practices for today and tomorrow.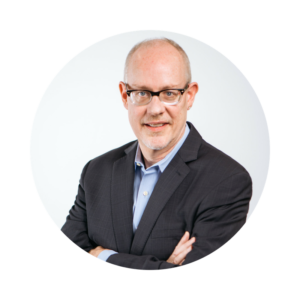 In the "A New Label on the Table: One Health Certified Program" session, G. Donald Ritter, DVM, a 33-year poultry industry veteran will introduce attendees to the One Health Certified program in chickens, turkeys and pork and explain plans for expansion into egg, dairy and beef. Ritter is a poultry veterinarian who has worked directly for broiler production companies on the Delmarva peninsula. For the last 23 years he has worked for Mountaire Farms Inc., the 6th largest U.S. broiler company. Ritter is a board-certified poultry veterinarian. He is a graduate of the University of Missouri College of Veterinary Medicine and completed a Poultry Medicine Internship at North Carolina State University.
Be sure to check the Summit website for the most up-to-date Summit information. You can also follow the hashtags #AAA19 for periodic updates about the event. For general questions about the Summit please contact summit@animalagalliance.org or call (703) 562-5160.
Thank you to our 2019 Summit sponsors: Watt Global Media, Farm Journal, Meatingplace, National Provisioner, American Feed Industry Association, National Pork Producers Council, National Cattlemen's Beef Association, National Pork Board, Smithfield, United Soybean Board, Elanco, National Turkey Federation, Country Folks, Dairy MAX, Farm Credit, National Biodiesel Board, Summit Livestock Facilities, United Egg Producers, Cobb-Vantress, Inc., Council for Biotechnology Information, Protect the Harvest, Agri Beef, American Farm Bureau Federation, American Veal Association, Empirical, Progressive Dairyman, Kemin, National Chicken Council, Live Oak Bank, North Carolina Farm Bureau, O + B | P, Phileo Lesaffre Animal Care, Vivayic, Eggland's Best, Brakke Consulting, Inc., Food Industry Environmental Network, Kansas Farm Bureau and Kansas Soybean.
The Alliance also thanks the following members for their continued support of Summit and other Alliance programs: U.S. Poultry & Egg Association, Zoetis, Merck Animal Health, Charleston|Orwig, Diamond V, Alltech, Inc., Aviagen Group, Boehringer Ingelheim, Cattle Empire, LLC, Dairy Farmers of America, Genus PLC – PIC/ABS, Hendrix Genetics, Hy-Line North America LLC, Iowa Soybean Association, Midwest Dairy, Nutrien, Provimi North America, Inc. and Seaboard Foods LLC.
About the Alliance:
The Animal Agriculture Alliance is an industry-united, nonprofit organization that helps bridge the communication gap between farm and fork. We connect key food industry stakeholders to arm them with responses to emerging issues. We engage food chain influencers and promote consumer choice by helping them better understand modern animal agriculture. We protect by exposing those who threaten our nation's food security with damaging misinformation. Find the Alliance on Facebook, Twitter, and Instagram.
Category: Press Releases
Tag: Stakeholders Summit,