Thank you for getting social about animal agriculture! Share any of the following graphics to your social media pages!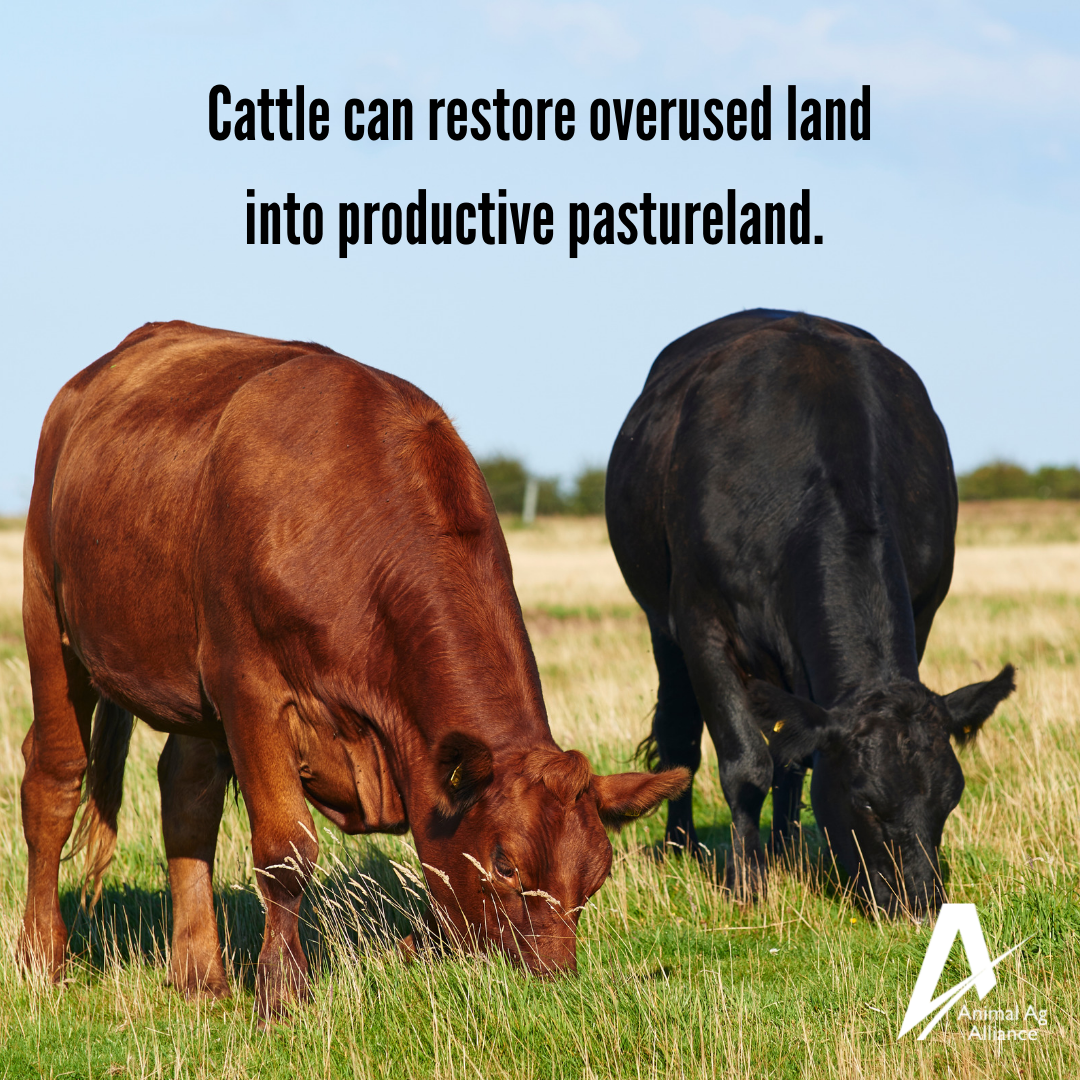 Properly managed grazing can support biodiversity, provide wildlife habitat, enhance carbon sequestration, and contribute to nutrient cycling! https://bit.ly/3AA8wg2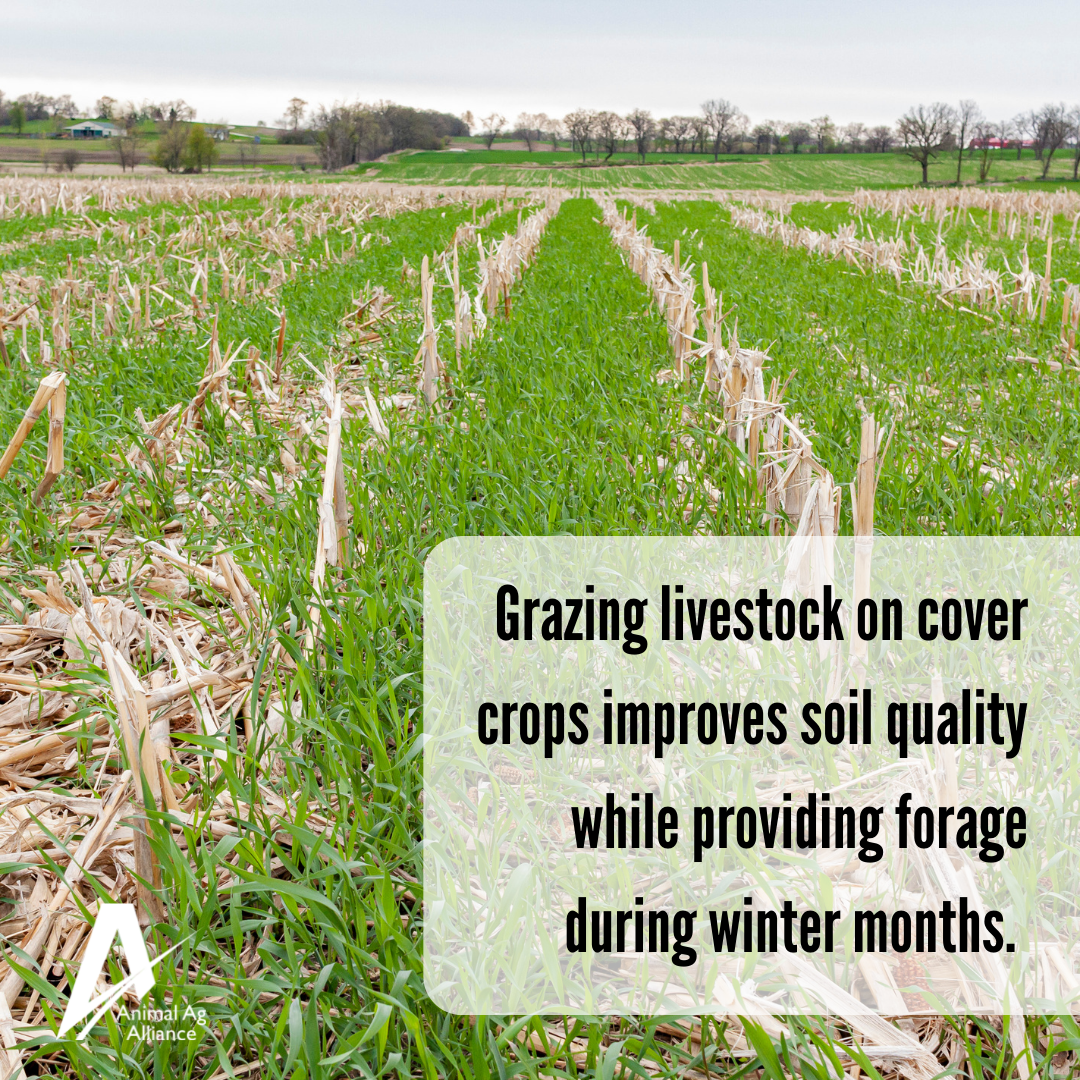 Some farmers and ranchers choose to graze cattle on cover crops during the winter to improve soil health! https://bit.ly/3g2uBdW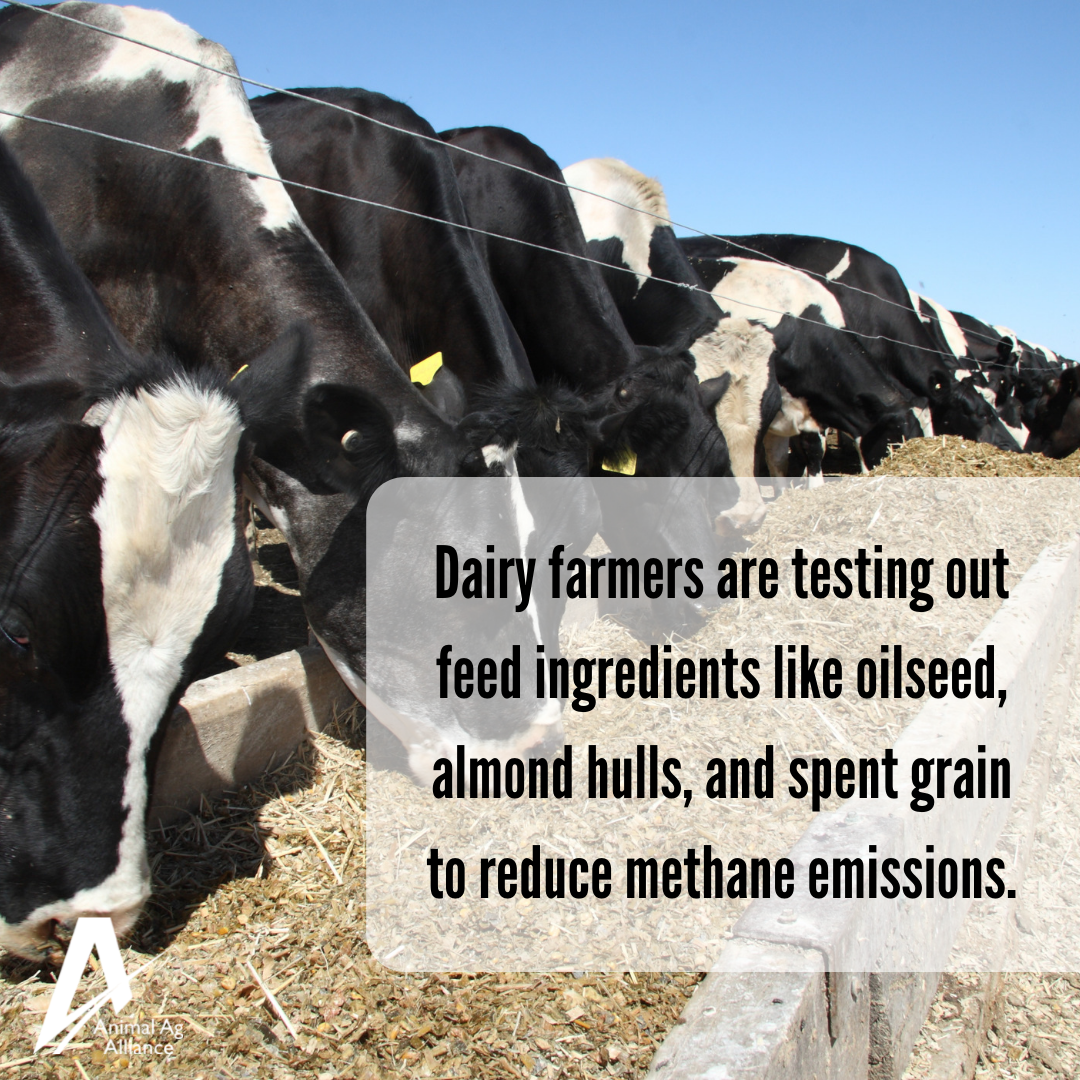 By using byproducts from plant agriculture, dairy farmers are minimizing food waste from landfills and reducing overall methane emissions! https://bit.ly/3u6Vjds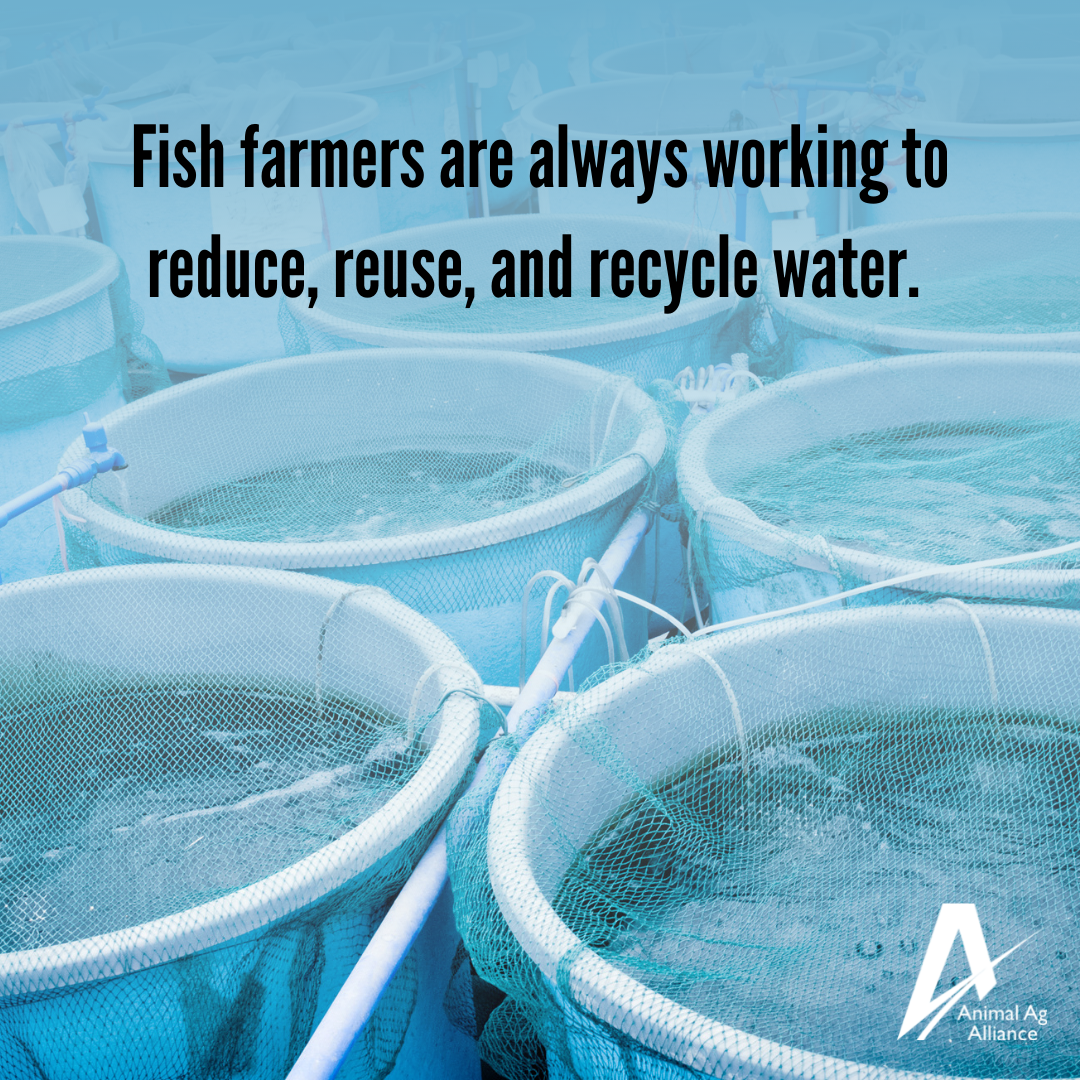 Fish farmers understand their ethical obligation as stewards of land and water. They are continuously working to use water efficiently, make sure their farms are environmentally-friendly, and that when water is used to grow the fish and returned to streams and rivers, it is returned cleaner than when it entered the farm.  https://bit.ly/3ADMr05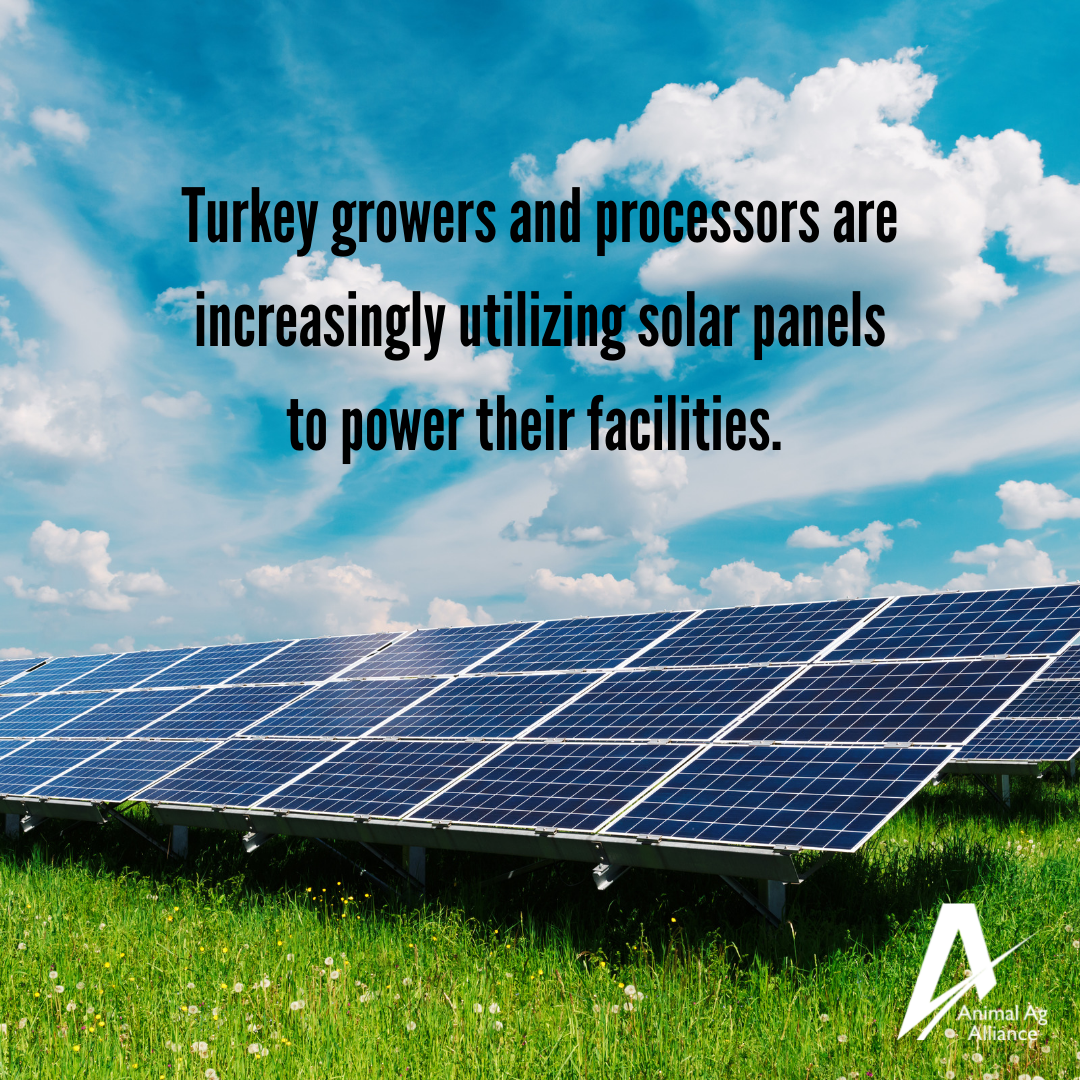 Farmers and processors are using innovative technologies to sustainably raise turkeys and preserve resources, including harnessing solar power, using computer systems to monitor turkey barns, and installing state-of-the-art water management systems!  https://bit.ly/3o2GKDK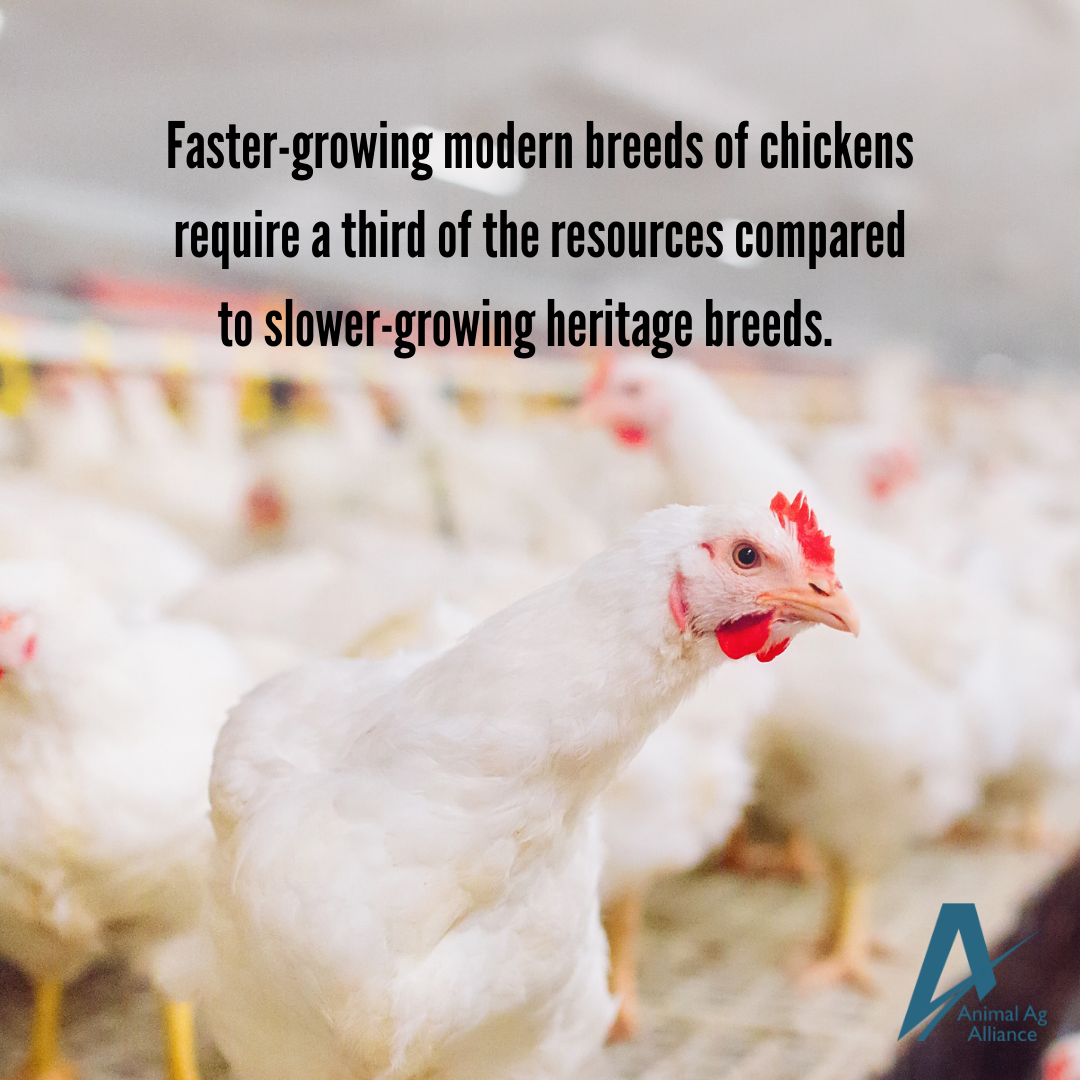 Modern chicken farmers follow practices that reduce the impact on the environment and natural resources. Compared to 25 years ago, today's chickens now require 7% less feed per pound to grow!  https://bit.ly/3KLg6Js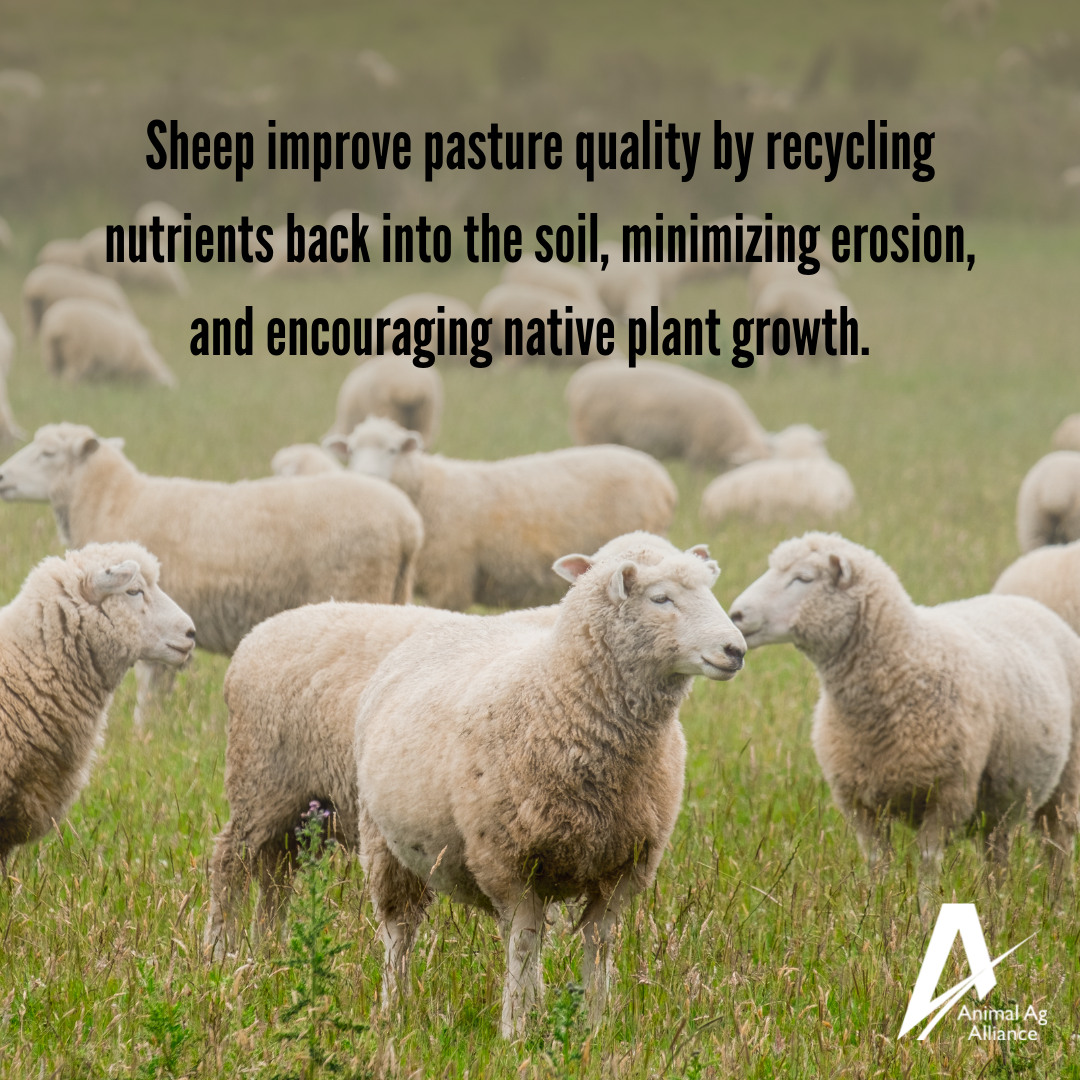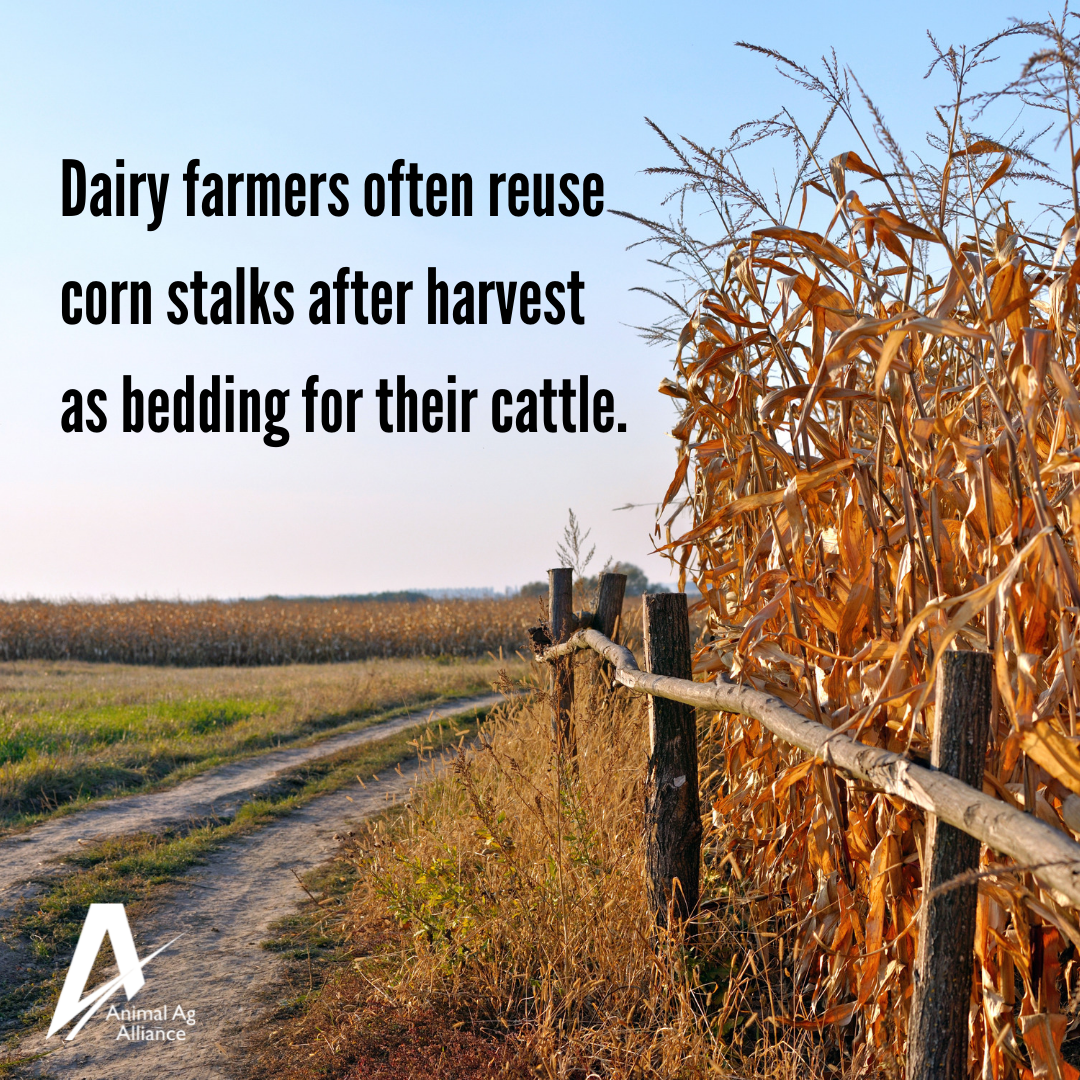 Dairy farmers are incorporating sustainable practices by using what's left behind after corn and wheat harvest as soft bedding for their cows!  https://bit.ly/3AD30JE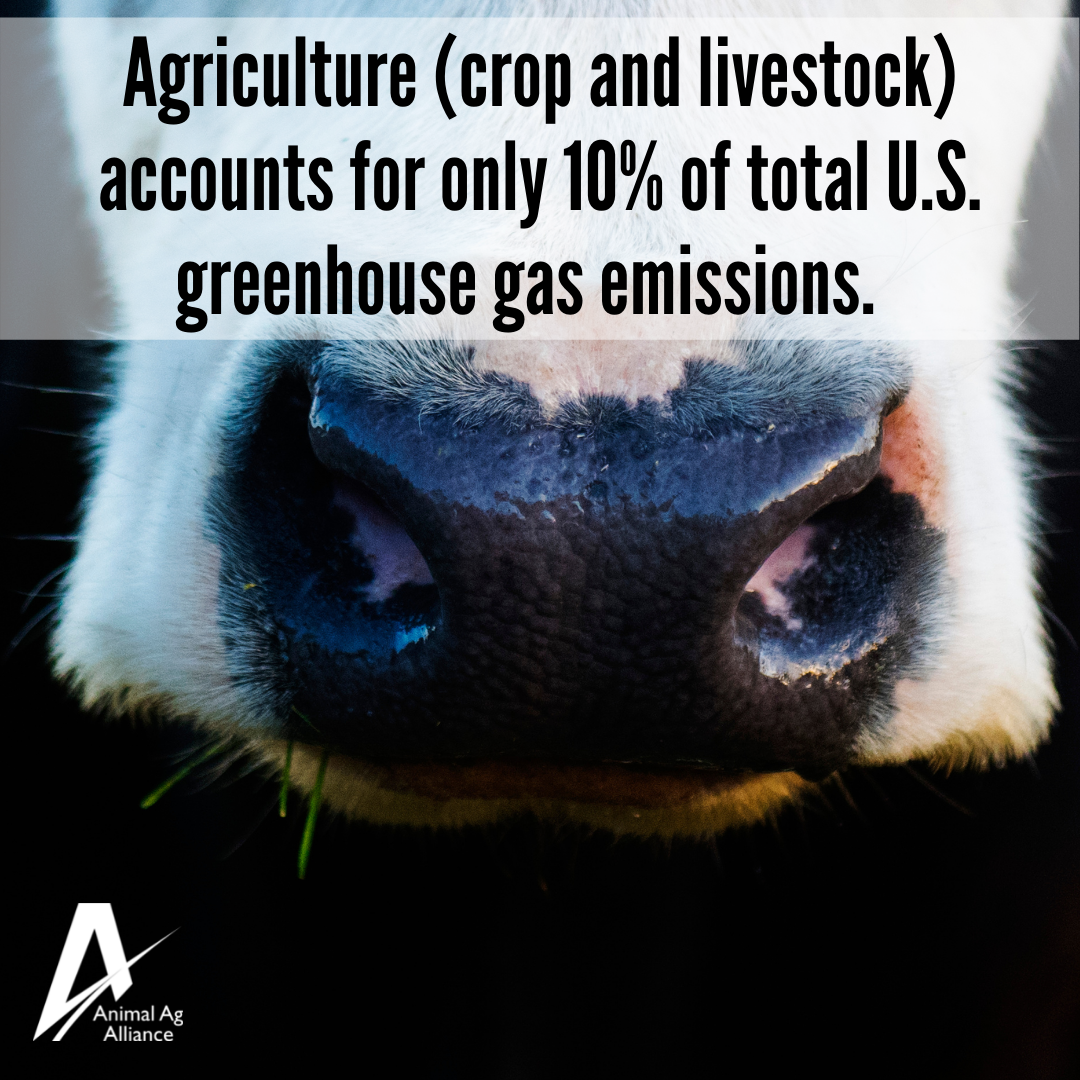 Myth: Animal agriculture is responsible for 51 percent of greenhouse gas emissions.
Fact: According to the 2019 EPA report, agriculture (crop and livestock) accounts for only 10 percent of total greenhouse gas emissions in the United States, making it impossible for animal agriculture to account for 51 percent of total emissions. On a global level, livestock production accounts for 14.5 percent, still proving that animal agriculture is not responsible for more than half of GHG emissions. http://bit.ly/2dvIhRK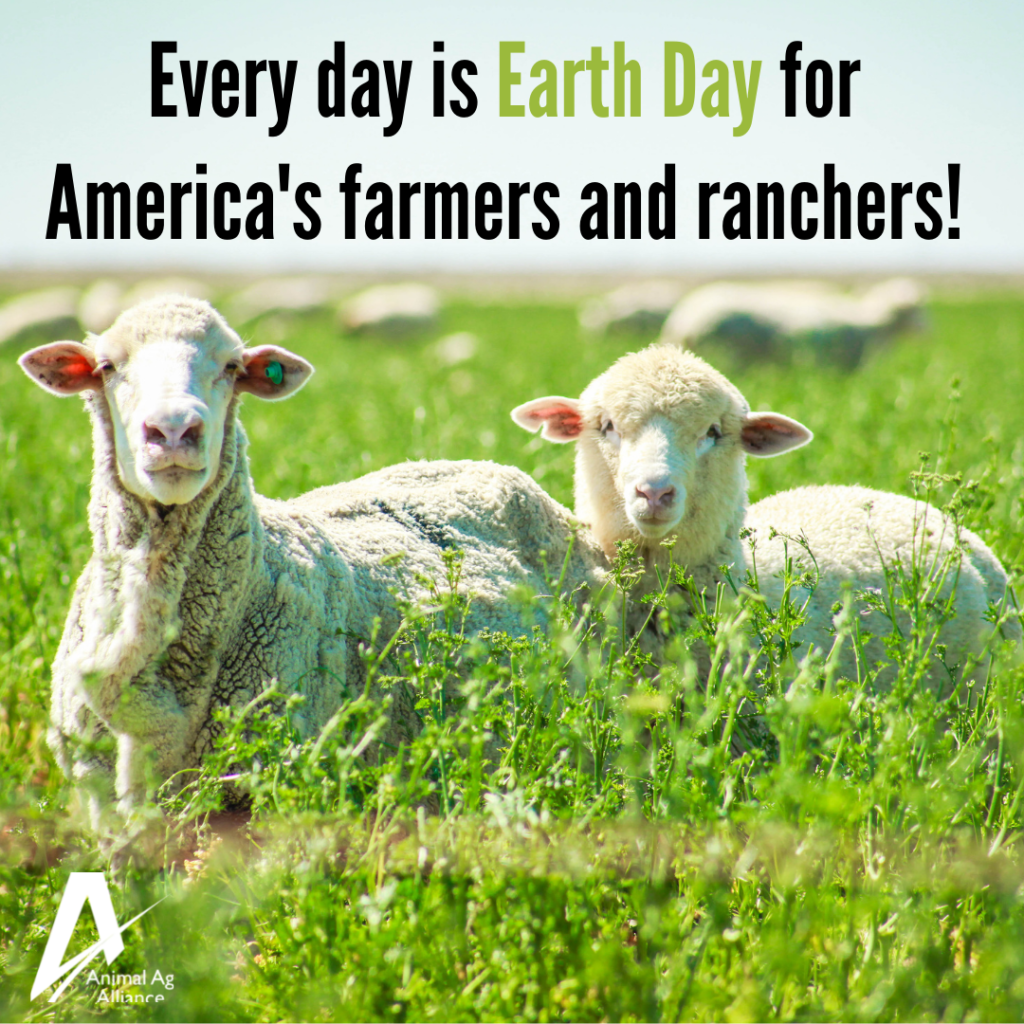 Today many are celebrating Earth Day, but for farmers and ranchers, every day is Earth Day! Caring for the land, water and air is a responsibility farmers take seriously. They understand the importance of protecting natural resources to ensure their children have the opportunity to continue farming and ranching. http://bit.ly/292RfUz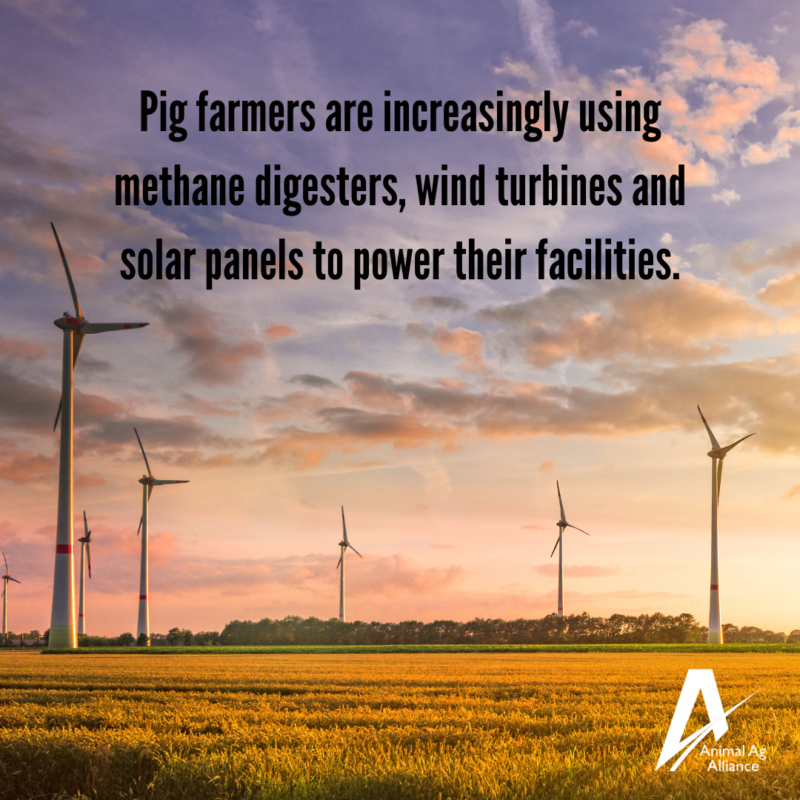 Using renewable resources has been increasingly popular with pig farmers with some farms being even carbon neutral or negative. https://bit.ly/3wqPrKN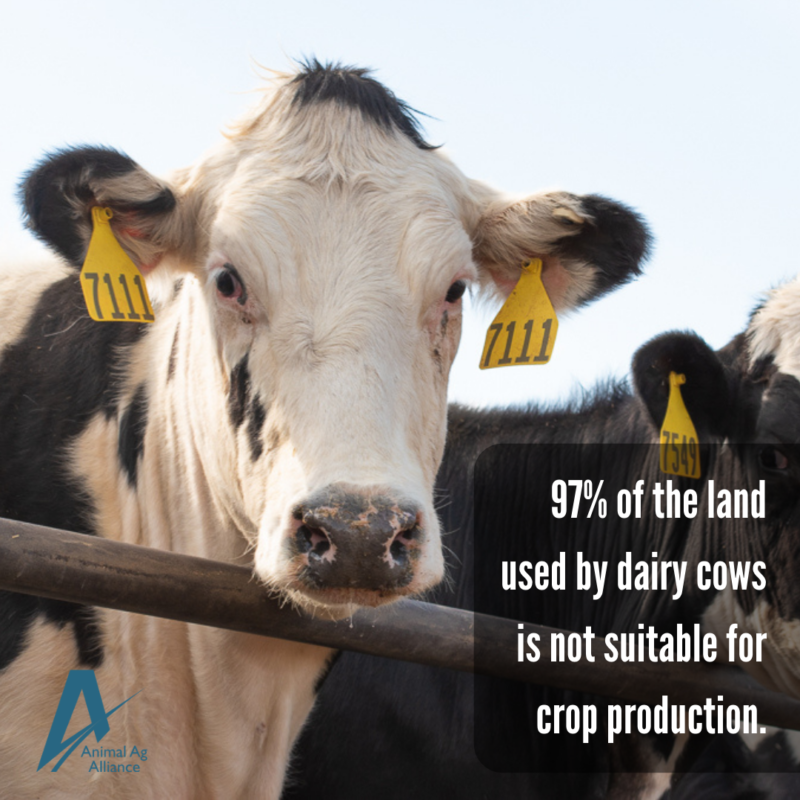 Did you know cattle are upcyclers? This means that they are able to use land unsuitable for growing crops and turn it into a nutrient-dense protein source! bit.ly/3sQZDtL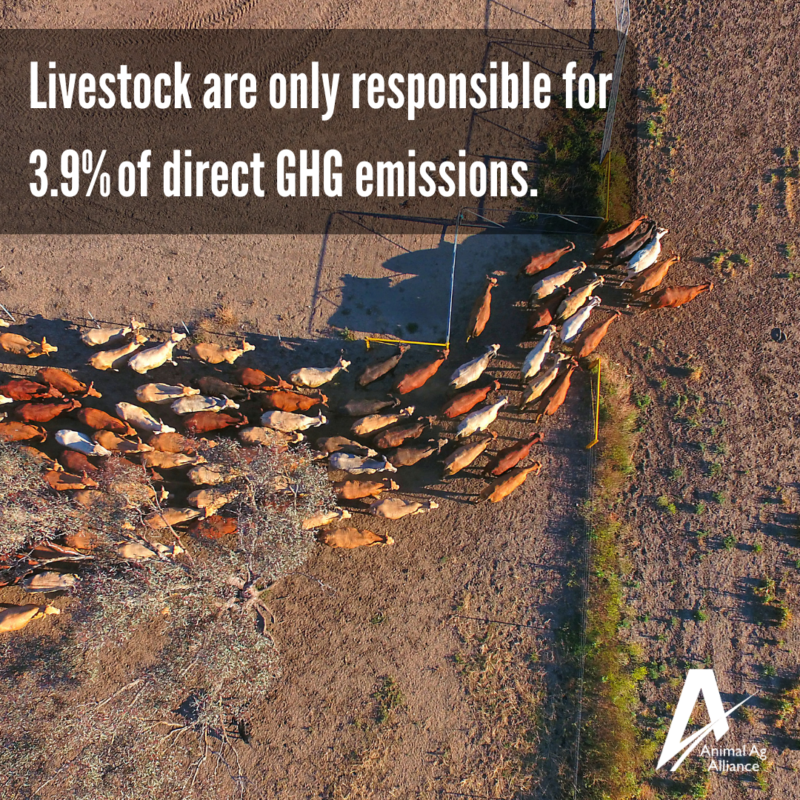 Sustainability is a continuous journey, not a destination. On #EarthDay and every day, farmers and ranchers are working to reduce their environmental footprint even  further. bit.ly/34wTBlx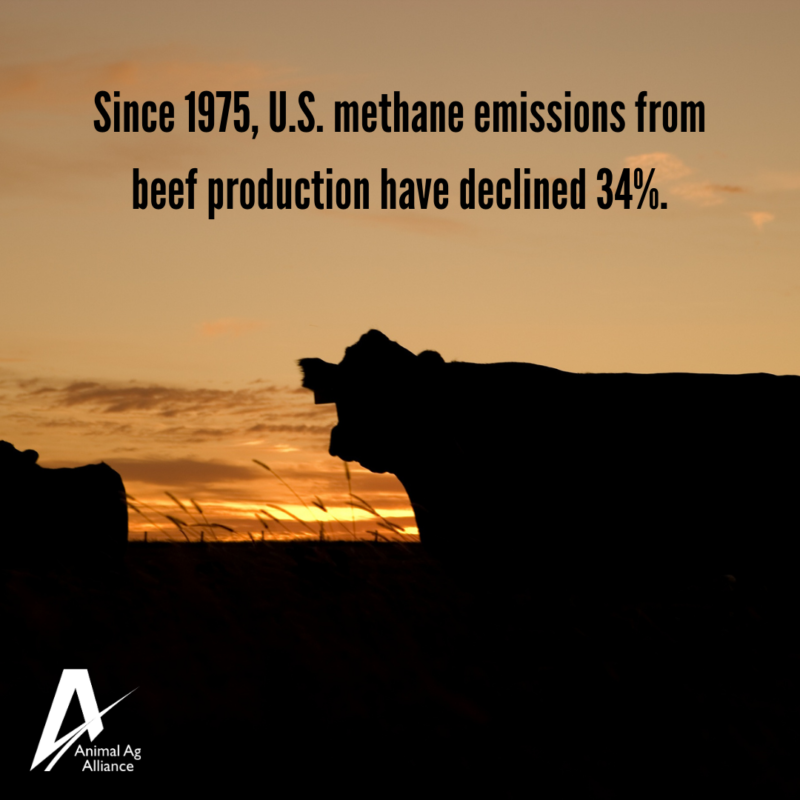 Since 1975, farmers and ranchers raising beef cattle have improved practices and implemented new technologies to decrease methane emissions and their overall environmental impact. bit.ly/3mm5sgu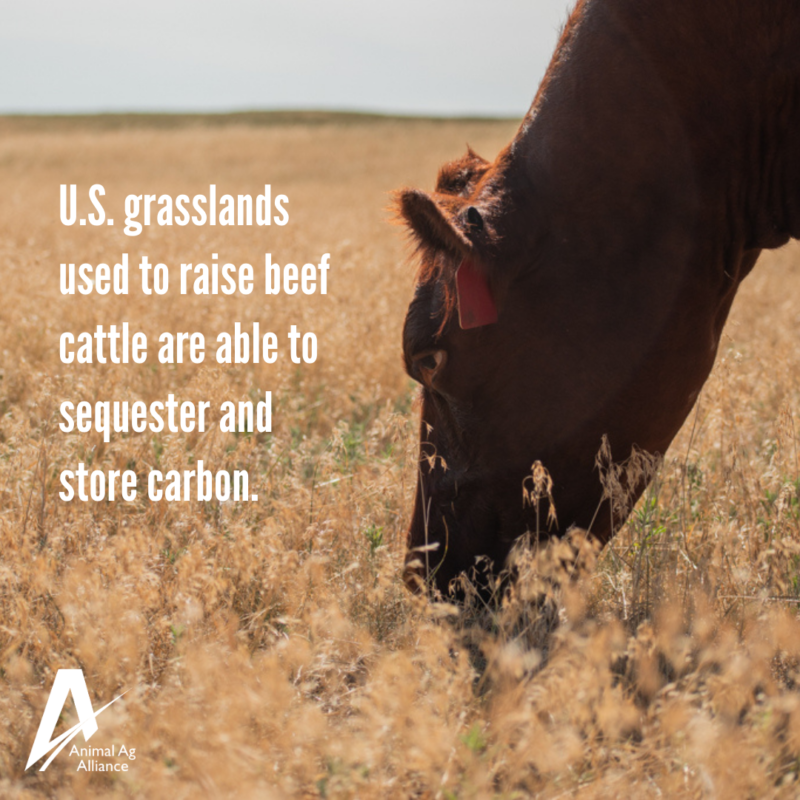 Beef cattle raised in the U.S. are able to sequester and store enough carbon equivalent to taking 5.76 billion cars off the road every year. https://bit.ly/2QZb0BQ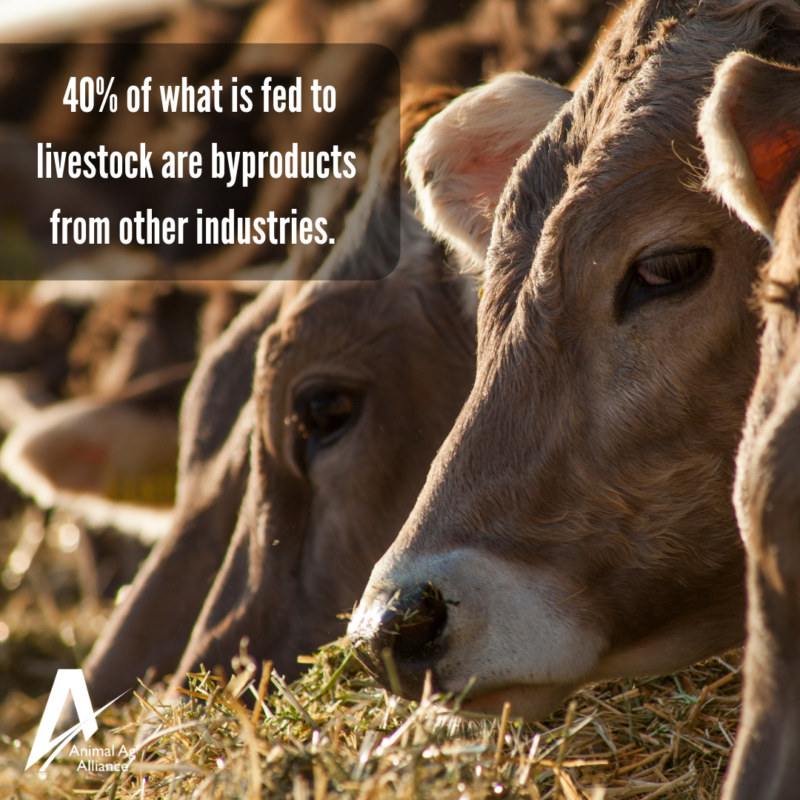 Livestock are able to eat byproducts not consumable by humans and upcycle them into a nutritious protein source. This helps to reduce waste from other industries and assists each of us in meeting our daily nutrition requirements. https://bit.ly/2Q1kRXe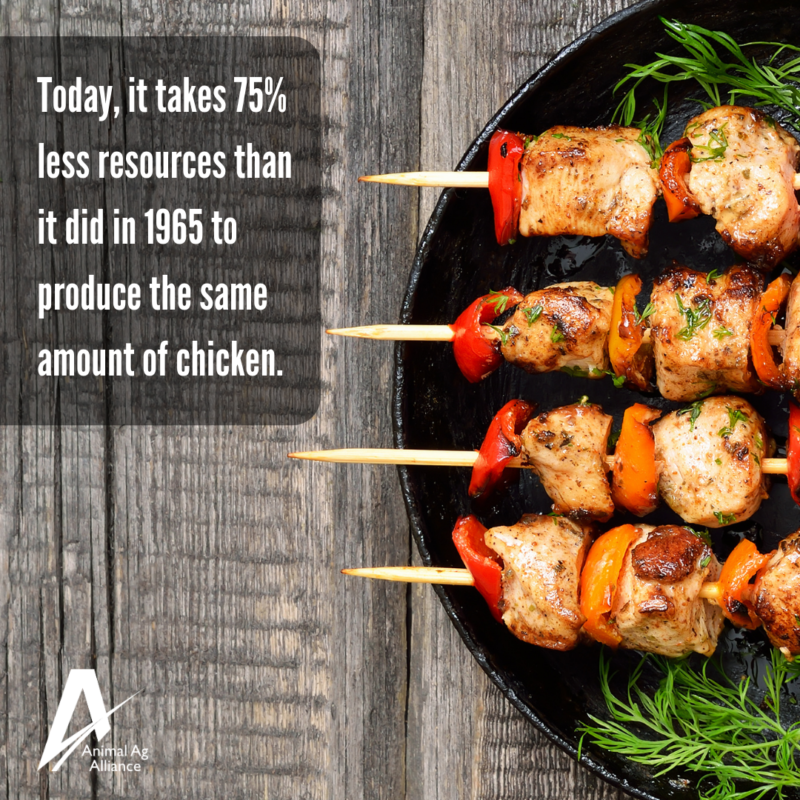 The chicken community has been able to significantly reduce the use of water, farmland, electricity, greenhouse gasses, and other valuable resources. https://bit.ly/3misQvo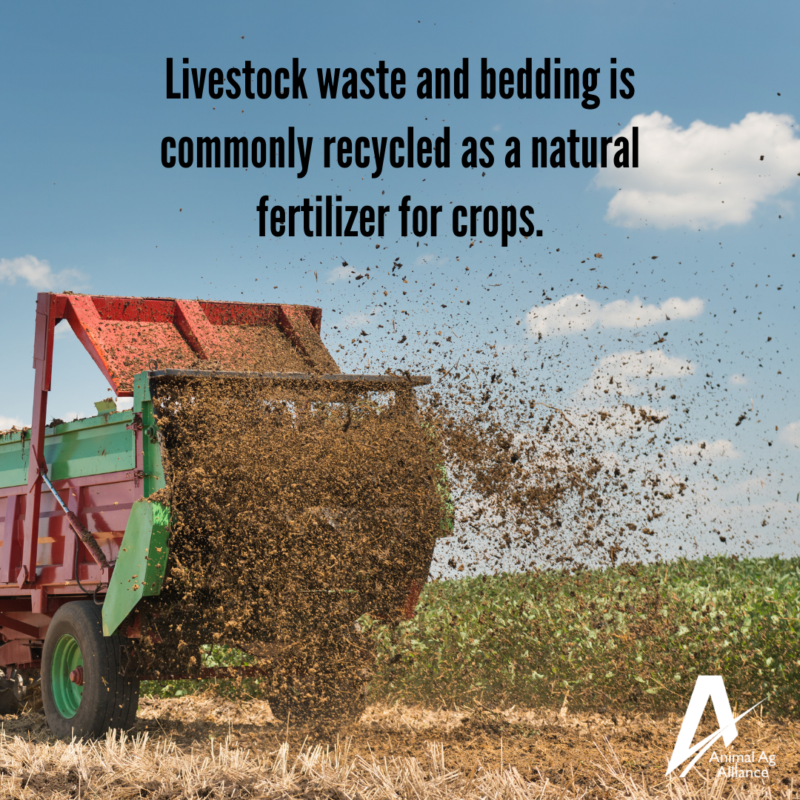 Over 95% of poultry litter is recycled and reused to fertilize crops. https://bit.ly/3tAWw9L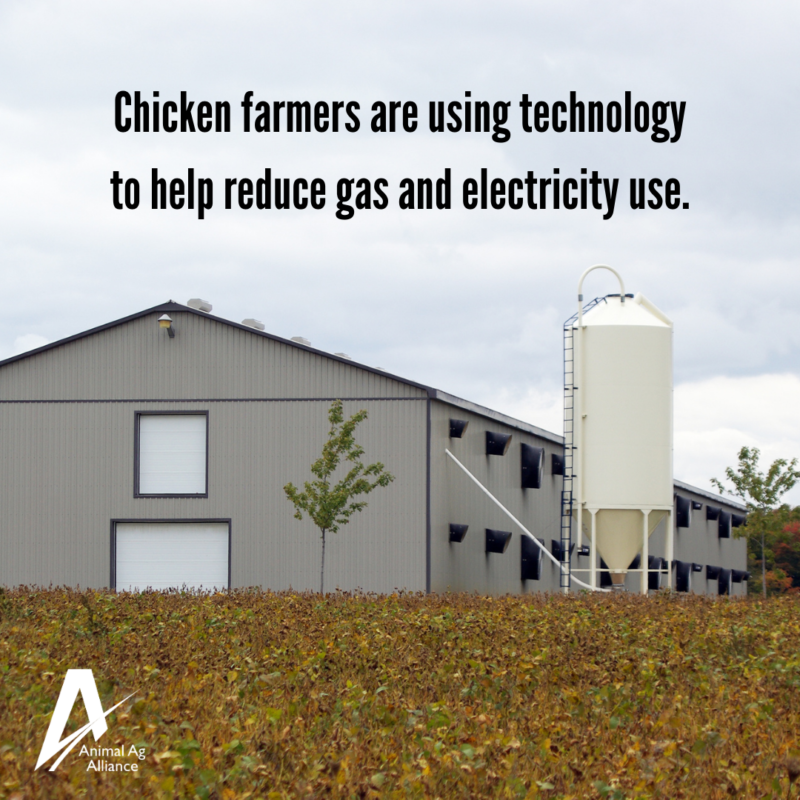 Modern chicken houses are mostly controlled by a computer system that makes changes in the temperature and ventilation while saving gas and electricity. https://bit.ly/3misQvo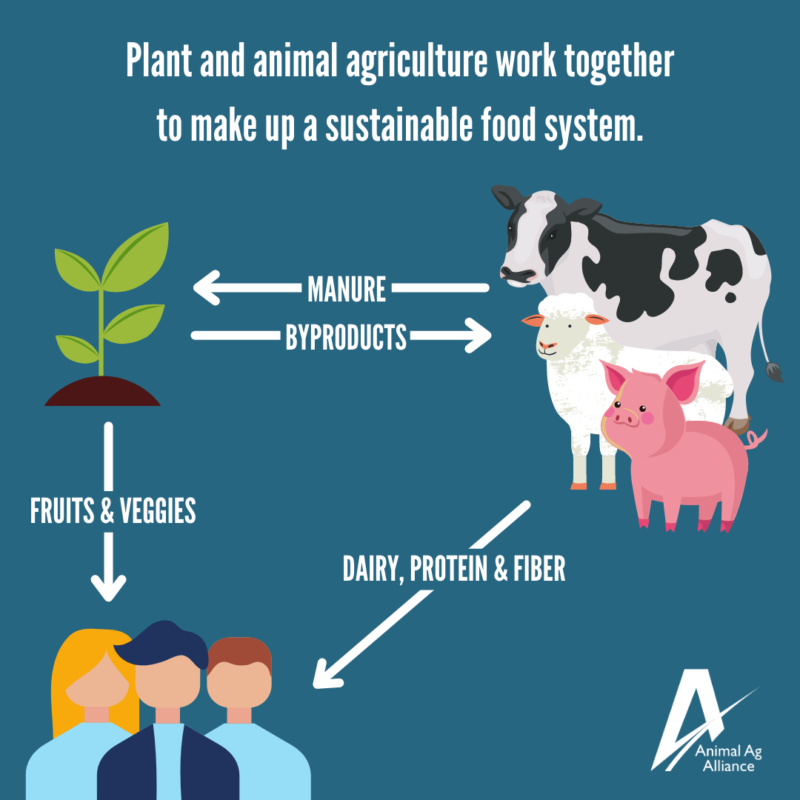 Plant and animal agriculture rely on each other. Recycling byproducts from crops and manure from livestock is a common practice that reduces waste and the environmental footprint of producing our favorite foods! 
bit.ly/3sQZDtL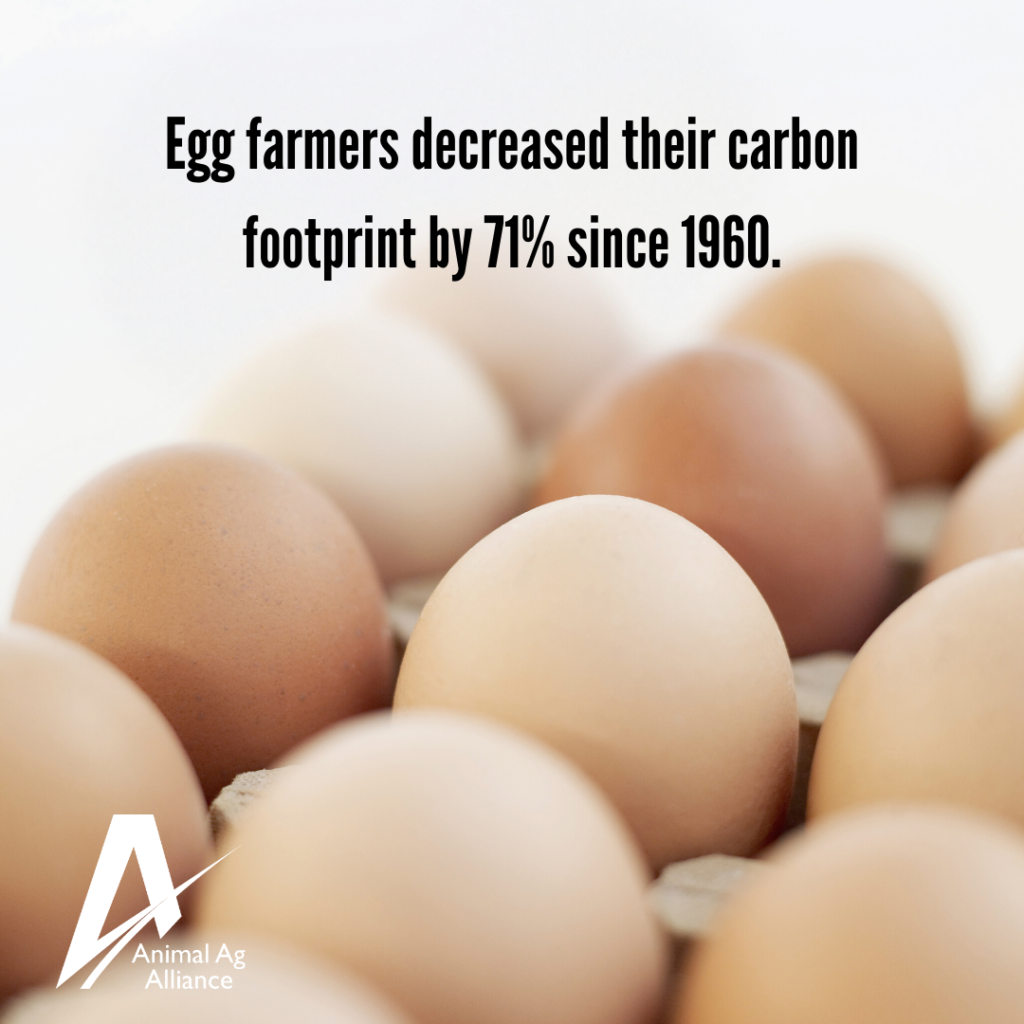 Compared to 1960, egg farmers have made significant strides in minimizing their environmental impact with the help of technological advancements and improved animal husbandry practices.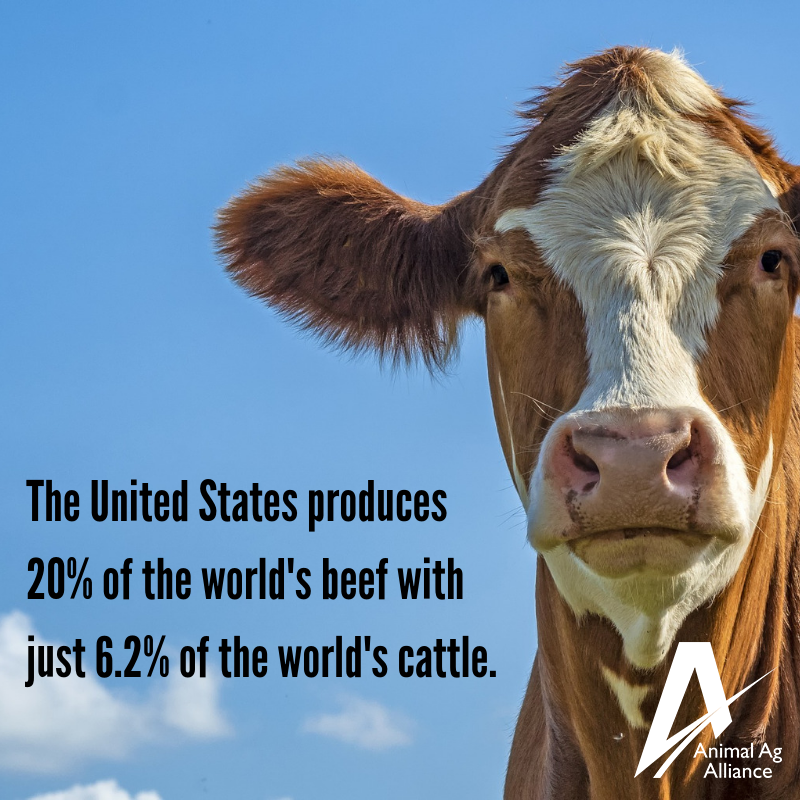 The U.S. ranks 3rd in worldwide total cattle population, producing 20% of the world's beef with just 6.2% of the world's cattle. Talk about sustainability! https://bit.ly/2CdHFtu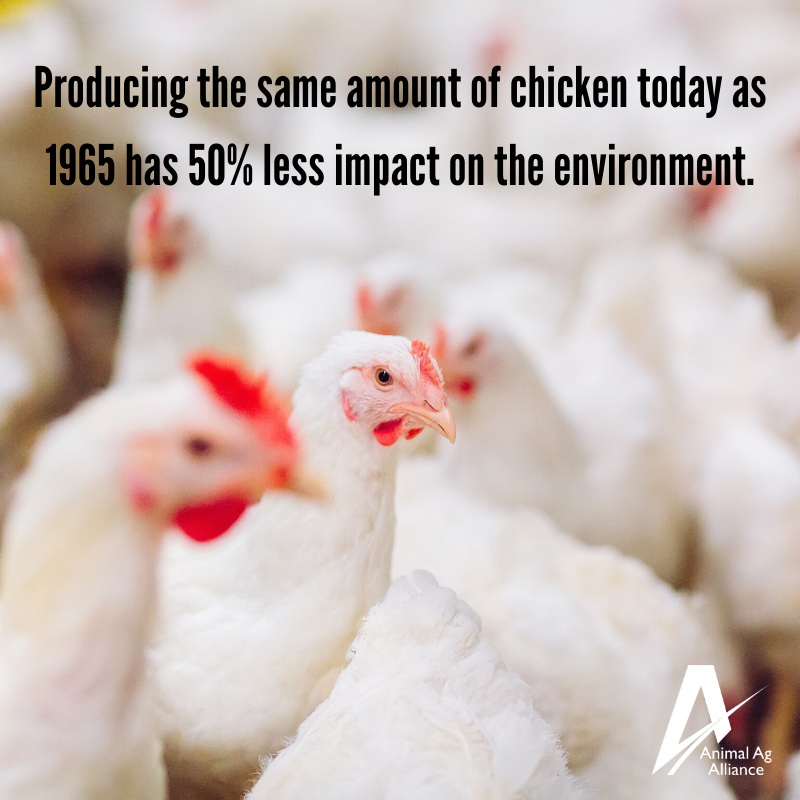 Chicken farmers are hard at work taking care of our environment! https://bit.ly/2TKTIYN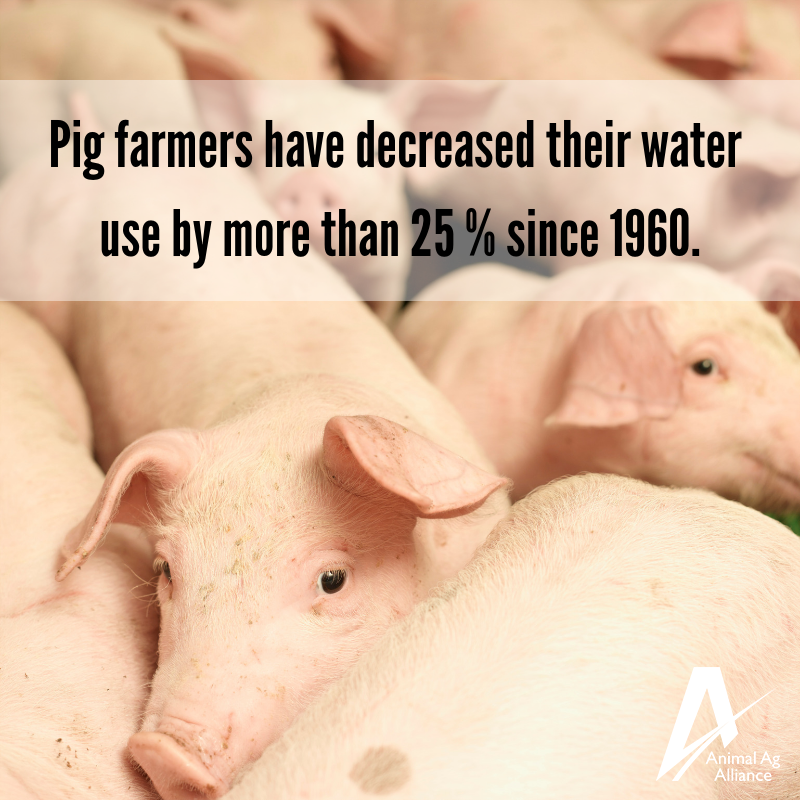 According to a new study, the inputs needed to produce a pound of pork in the United States became more environmentally friendly over time! https://bit.ly/2H8tTgB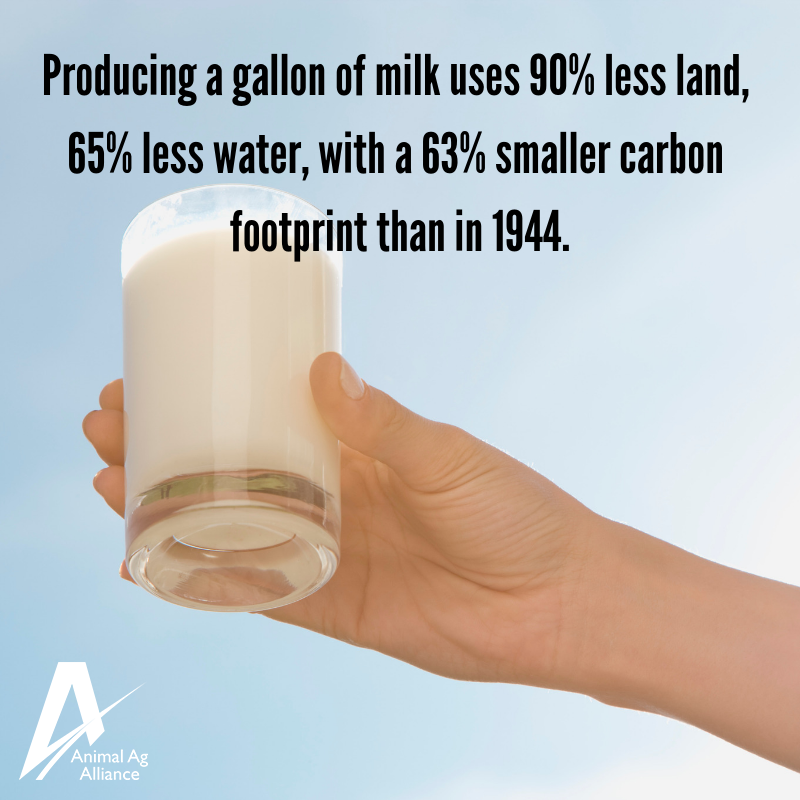 Raise a glass to dairy farmers! As of 2007, producing a gallon has a 63% smaller carbon footprint than in 1944, thanks to improvements made in cow comfort, health, nutrition, and breeding. https://bit.ly/2dBNpzP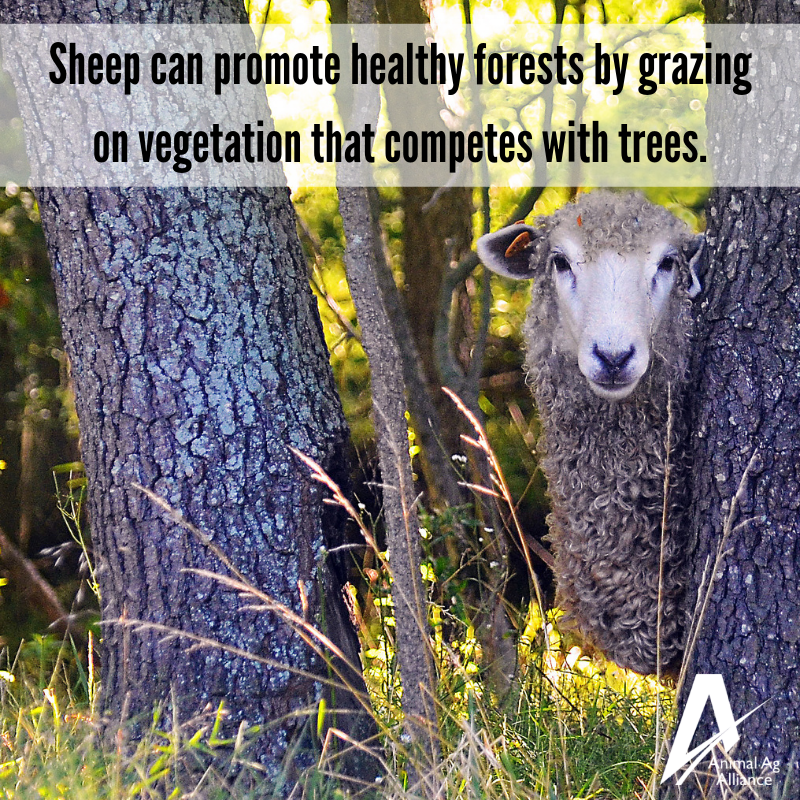 In California, Oregon, Washington and Canada, sheep grazing in forest plantations can double the number of healthy trees and increase each tree's growth by 30 percent compared with areas not grazed! http://bit.ly/2pb6Shw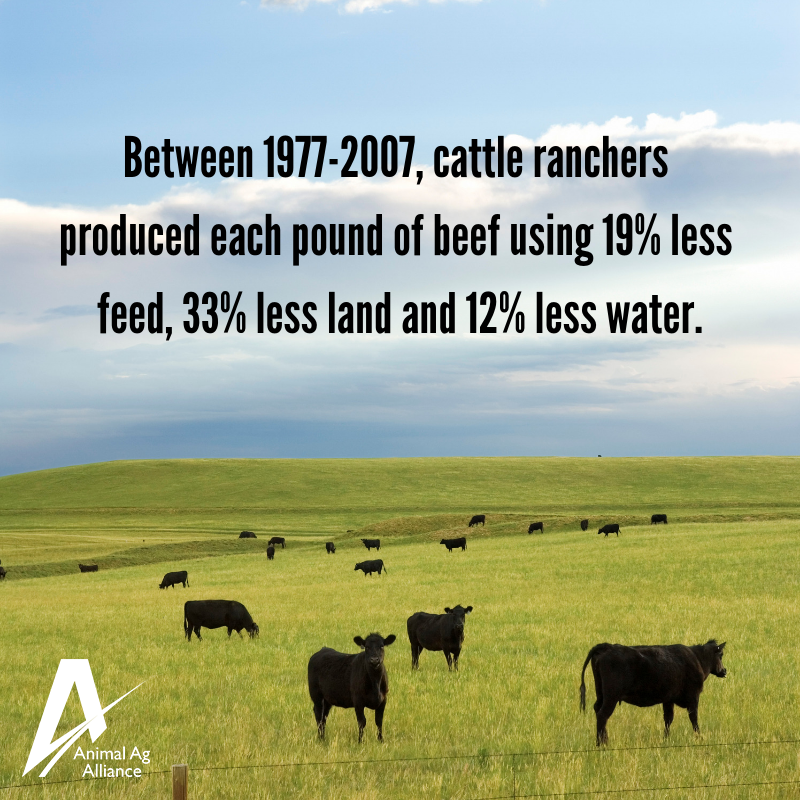 Between 1977-2007, cattle ranchers produced each pound of beef using 19 percent less feed, 33 percent less land, 12 percent less water. https://bit.ly/2GT5QAe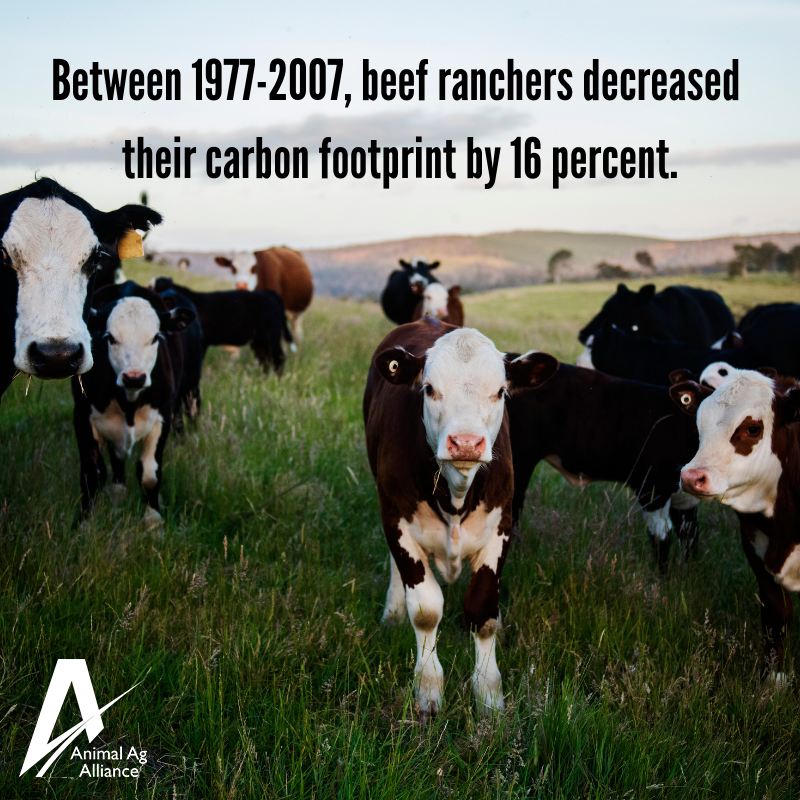 The carbon footprint per billion kilograms of beef produced in 2007 was reduced by 16.3% compared with equivalent beef production in 1977. Beef ranchers are committed to environmental stewardship! https://bit.ly/2GT5QAe
Category: Social Media
Tag: Environment, Social Media, Sustainability,