Thank you for getting social about animal agriculture! Share any of the following graphics to your social media pages!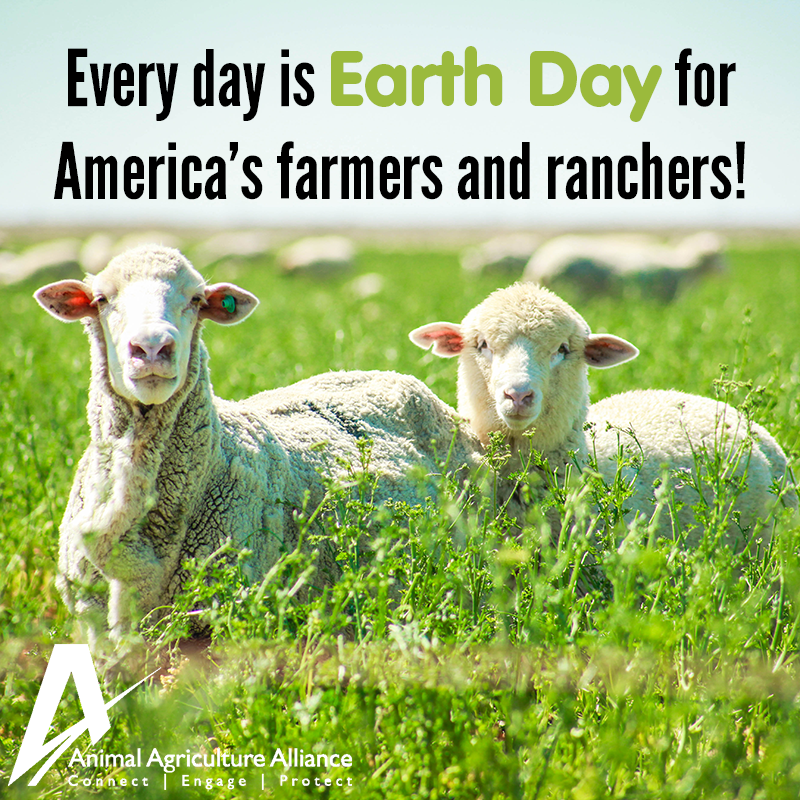 Today many are celebrating Earth Day, but for farmers and ranchers every day is Earth Day! Caring for the land, water and air is a responsibility farmers take seriously. They understand the importance of protecting natural resources to ensure their children have the opportunity to continue farming and ranching. http://bit.ly/292RfUz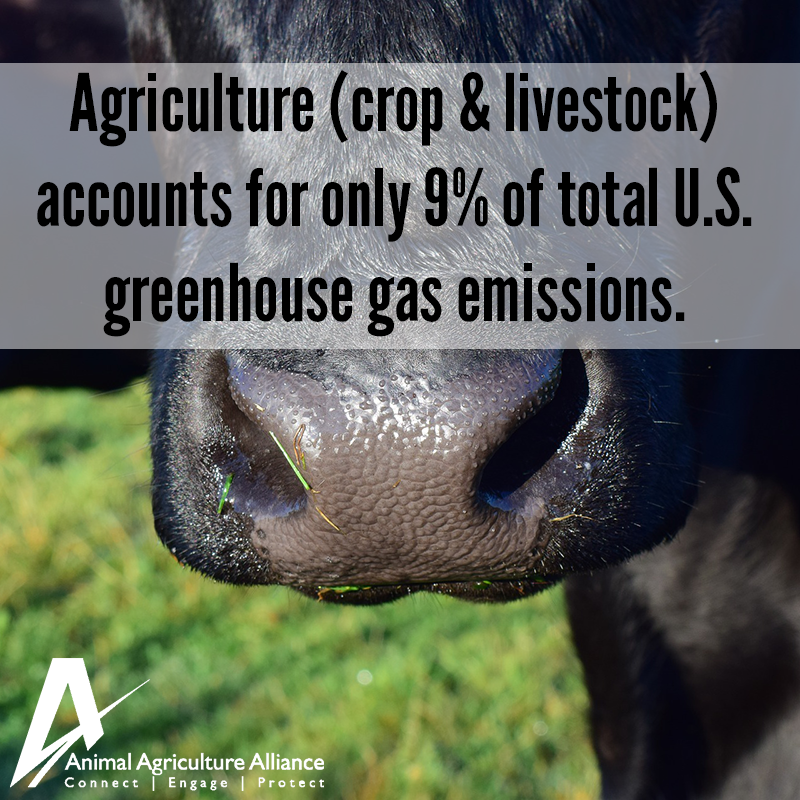 Myth: Animal agriculture is responsible for 51 percent of greenhouse gas emissions.
Fact: According to the 2015 EPA report, agriculture (crop and livestock) accounts for only nine percent of total greenhouse gas emissions in the United States, making it impossible for animal agriculture to account for 51 percent of total emissions. On a global level, livestock production accounts for 14.5 percent, still proving that animal agriculture is not responsible for more than half of GHG emissions. http://bit.ly/2dvIhRK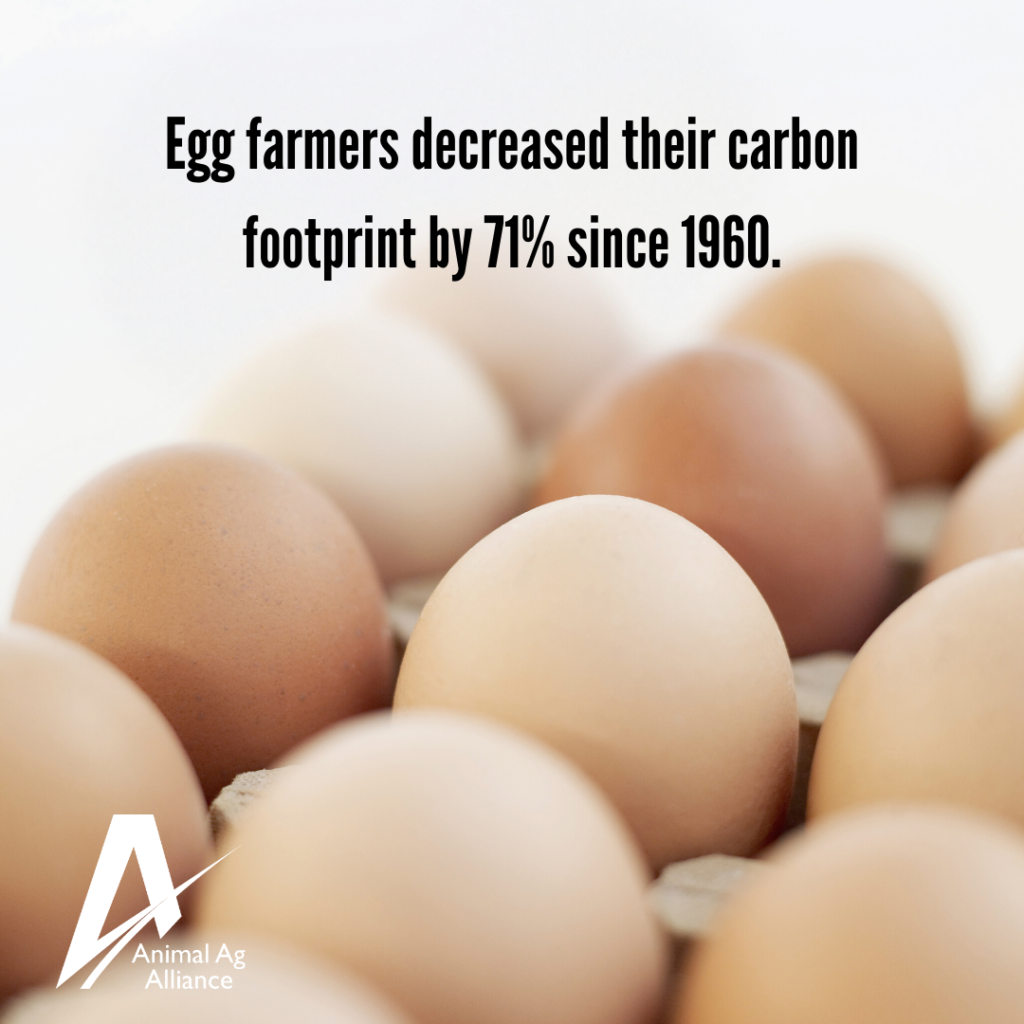 Compared to 1960, egg farmers have made significant strides in minimizing their environmental impact with the help of technological advancements and improved animal husbandry practices.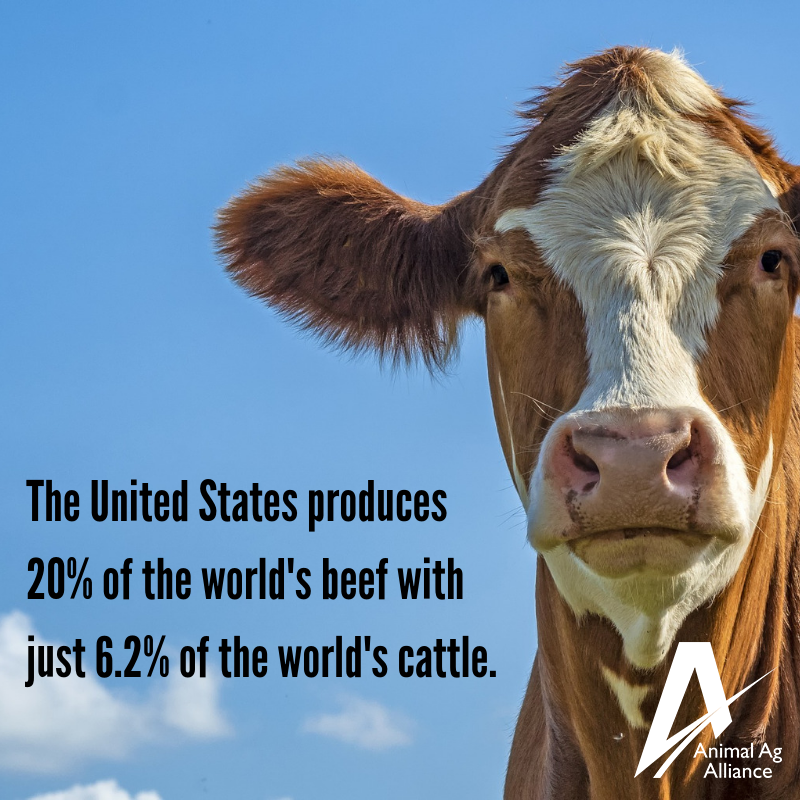 The U.S. ranks 3rd in worldwide total cattle population, producing 20% of the world's beef with just 6.2% of the world's cattle. Talk about sustainability! https://bit.ly/2CdHFtu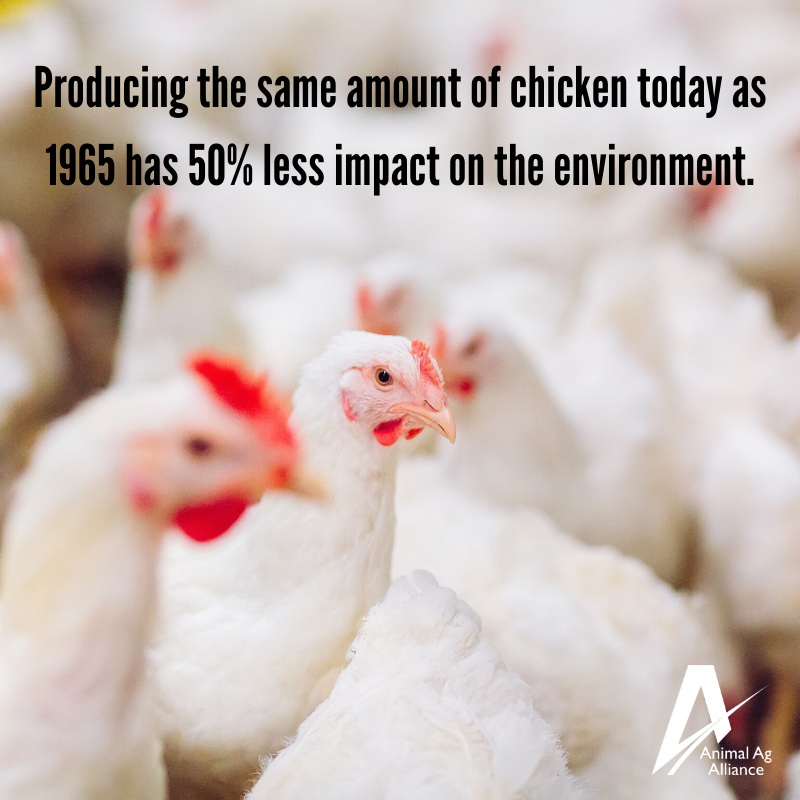 Chicken farmers are hard at work taking care of our environment! https://bit.ly/2TKTIYN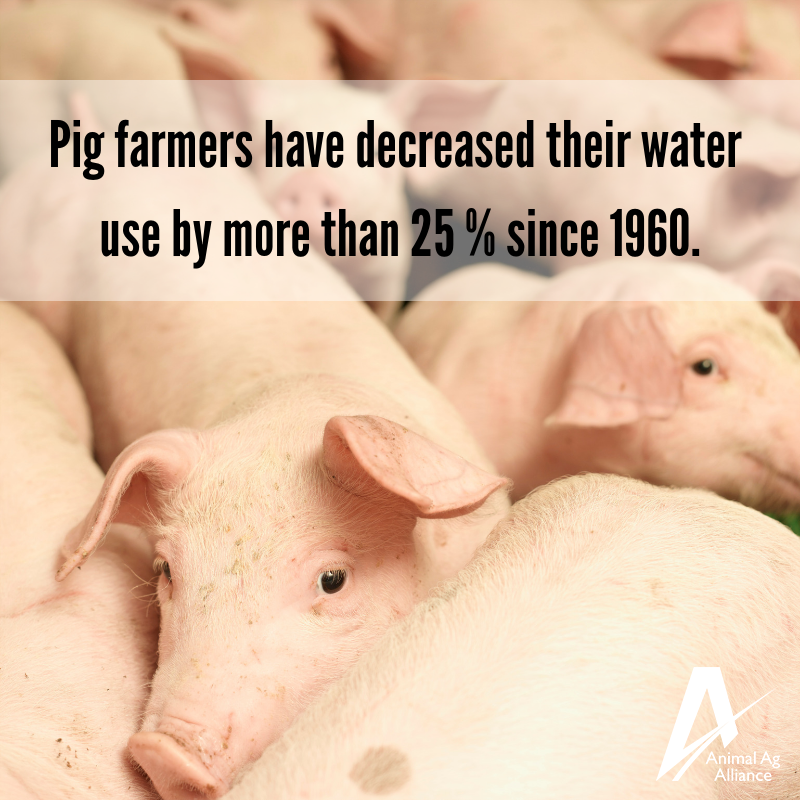 According to a new study, the inputs needed to produce a pound of pork in the United States became more environmentally friendly over time! https://bit.ly/2H8tTgB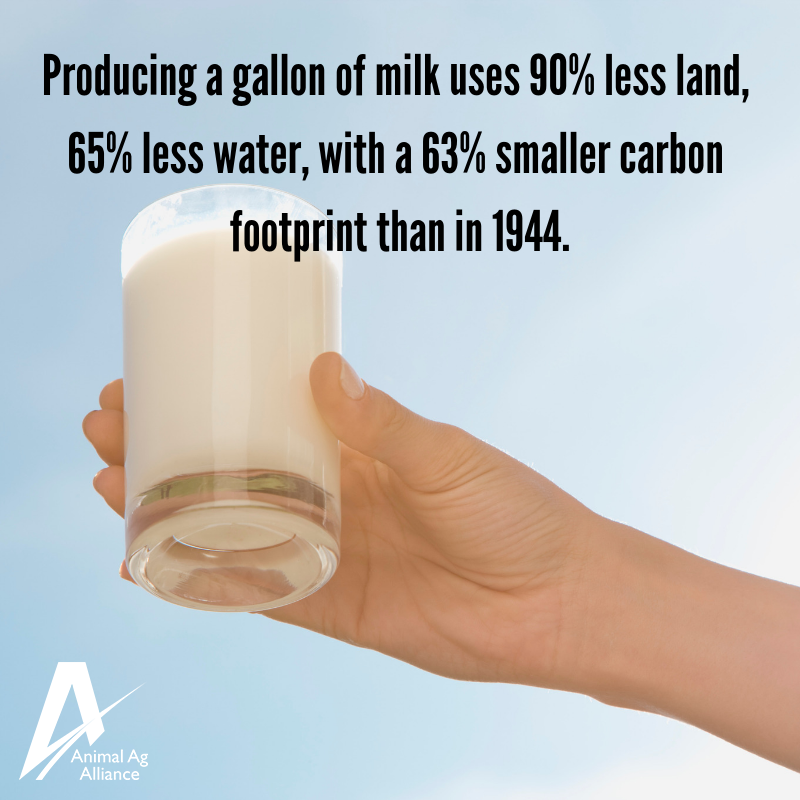 Raise a glass to dairy farmers! As of 2007, producing a gallon has a 63% smaller carbon footprint than in 1944, thanks to improvements made in cow comfort, health, nutrition and breeding. https://bit.ly/2dBNpzP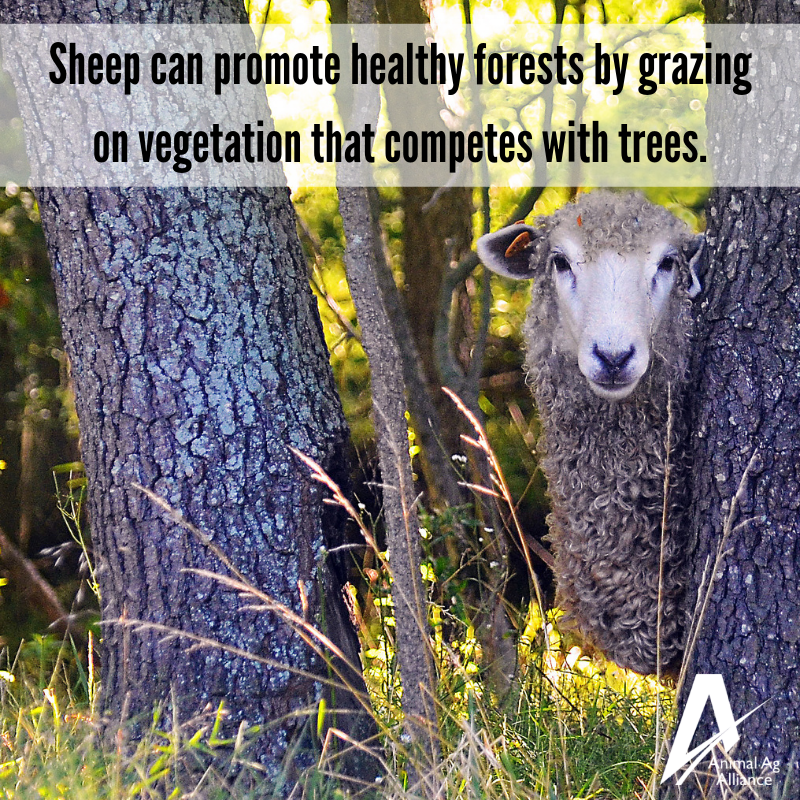 In California, Oregon, Washington and Canada, sheep grazing in forest plantations can double the number of healthy trees and increase each tree's growth by 30 percent compared with areas not grazed! http://bit.ly/2pb6Shw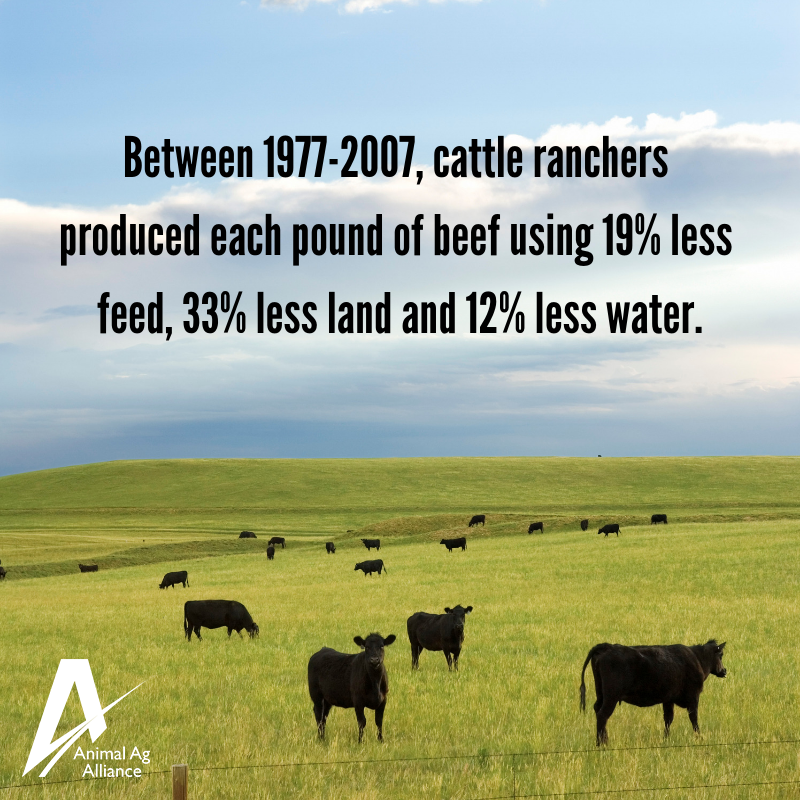 Between 1977-2007, cattle ranchers produced each pound of beef using 19 percent less feed, 33 percent less land, 12 percent less water. https://bit.ly/2GT5QAe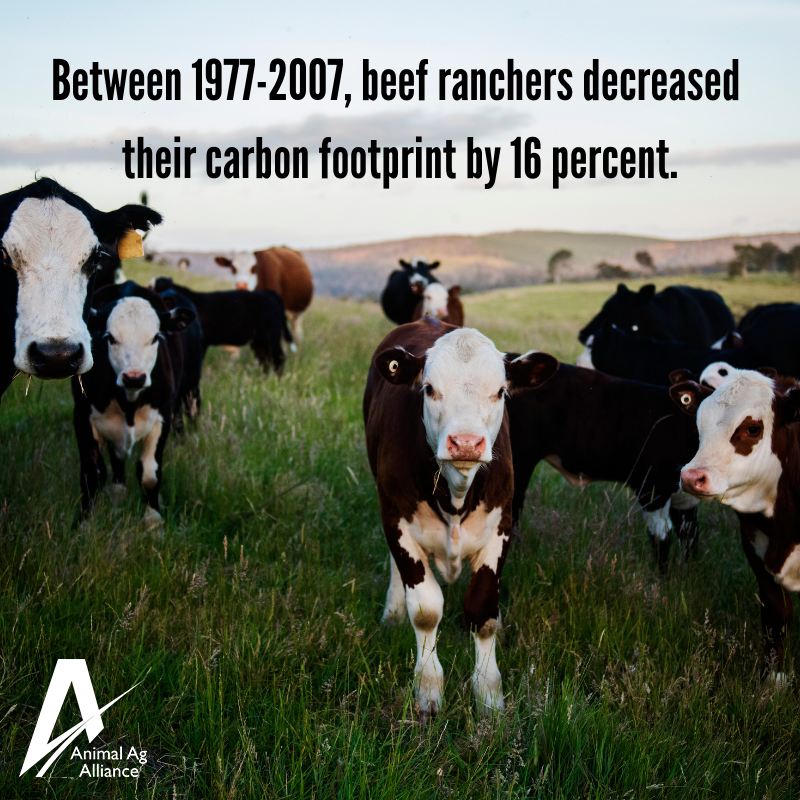 The carbon footprint per billion kilograms of beef produced in 2007 was reduced by 16.3% compared with equivalent beef production in 1977. Beef ranchers are committed to environmental stewardship! https://bit.ly/2GT5QAe
Category: Social Media
Tag: Environment, Social Media, Sustainability,