Animal Agriculture Alliance announces returns of College Aggies Online
Scholarship competition kicks off September 10
June 13, 2018 – Today, the Animal Agriculture Alliance announced that its annual College Aggies Online (CAO) scholarship program will return this fall, kicking off September 10. The nine-week program, now in its 10th year, brings together students from across the country to develop life-long advocates for agriculture. Registration is open and sponsorship opportunities are available.
This year the competition will feature an undergraduate and graduate division for the first time. "We are excited to watch the program grow every year," said Casey Kinler, Alliance communications manager. "Adding a graduate division will give students more opportunities to win scholarships and be recognized as future leaders at the Alliance's annual Stakeholders Summit."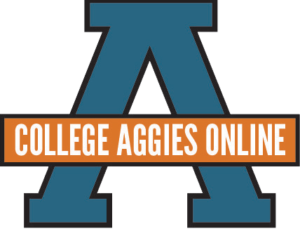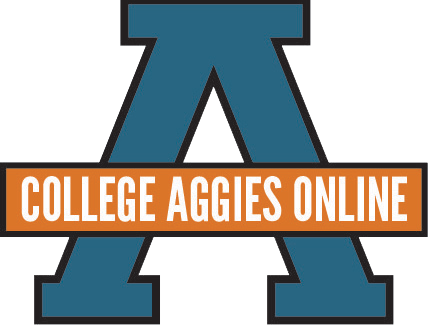 Students will have the opportunity to network with industry leaders while enhancing their communication skills. Each week participants receive training from industry experts about current and emerging issues in agriculture. Students earn points by completing weekly challenges, including writing a blog post, designing an infographic, creating social media content, attending webinars and more.
Student organizations can also participate as a group and complete club challenges. These challenges include holding an "Dairy Day," teaching at local elementary schools, handing out candy wrapped with meat myths and facts, and many more. The clubs receive points for each challenge they complete.
"Each year we are impressed by the students' work ethic and creativity," said Kay Johnson Smith, Alliance president and CEO. "We are thrilled to be entering the 10th year of the competition and celebrate the achievements of so many students dedicated to helping bridge the communication gap between farm and fork."
Since the program started in 2009, more than 6,000 students have competed with last year's participants representing 43 states and 89 universities. In 2017, students reached 4.4 million people online with their social media posts and more than 16,000 people in person at campus events.
Collegiate clubs and individuals interested in becoming confident communicators on behalf of agriculture are invited to sign up at http://collegeaggies.animalagalliance.org.
CAO would not be possible without the generous support of our sponsors. 2018 sponsors include: Seaboard Foundation, Cooper Family Foundation, Ohio Poultry Association, Diamond V, National Pork Board and Domino's Pizza Inc.
To become a sponsor of this year's program, contact Allyson Jones-Brimmer, Director of Industry Relations at ajonesbrimmer@animalagalliance.org.
About the Alliance:
The Animal Agriculture Alliance is an industry-united, nonprofit organization that helps bridge the communication gap between farm and fork. We connect key food industry stakeholders to arm them with responses to emerging issues. We engage food chain influencers and promote consumer choice by helping them better understand modern animal agriculture. We protect by exposing those who threaten our nation's food security with damaging misinformation.
Category: Press Releases
Tag: College Aggies Online,