Alliance Summit attendees to hear directly from consumers on food purchasing decisions during live focus group
Early registration and hotel discounts end April 1st
March 28, 2016 – Understanding your customer is key to succeeding in any business, but connecting directly with food purchasers can be a challenge for farmers and agricultural organizations. The exciting speaker lineup at the 2016 Animal Agriculture Alliance Stakeholders Summit will be kicked off with a live consumer focus group titled "What Do Consumers Really Want?" During the session, the audience will hear opinions on food purchasing decisions, labels, animal welfare and more hot topics straight from consumers themselves.
This year's Summit, themed "Securing Animal Agriculture's Future: Action, Please!", is set for May 5-6, 2016 in Arlington, Va. The event will focus on securing a bright future for animal agriculture by finding solutions to the challenges facing the industry today. Attendees will hear from thought-provoking speakers, participate in engaging discussions and leave with actionable ideas that they can immediately implement on their farms or in their businesses. Early registration rates and hotel discounts end April 1st.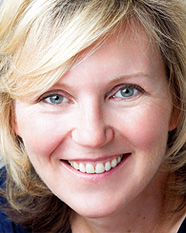 The focus group will be moderated by Jan Johnson of Millennium Research. Johnson, who founded Millennium Research in 1997, is an exceptional qualitative market researcher, and has gathered excellent reviews for her ability to get the most taciturn respondents to articulate their thoughts. She is highly respected by clients for her ability to generate streamlined questionnaires that maximize information and minimize respondent fatigue.??
"I'm really looking forward to this panel," Johnson said. "Hearing exactly what your customers think can really lead to breakthroughs in how we approach difficult marketing and product issues."
Before becoming a market researcher, Johnson was in agricultural publishing as a sales manager, and editor. She has experience in public relations, marketing communications and radio. She graduated Summa cum Laude from Moorhead State University with a degree in communications and minors in business administration and economics.
"Grocery shoppers and restaurant diners are all of our shared customers, and we need to be responsive to their questions, concerns and preferences," said Kay Johnson Smith, president and CEO of the Alliance. "What better way to understand what today's consumers are looking for than to ask them directly? This engaging session will be the perfect way to start the Summit and will set the stage for an agenda full of thought-provoking and inspiring speakers sharing ways we can better work together to connect with consumers and build confidence in today's food system."
The Stakeholders Summit is a one-of-a-kind conference attended by a diverse group of decision makers, including representatives from farms, ranches, food processors, restaurants, grocery stores, legislatures, universities and government agencies.
Be sure to check the Alliance website for the most up-to-date Summit information. You can also follow the hashtag #AAA16 for periodic updates about the event. For general questions about the Summit please contact summit@animalagalliance.org or call (703) 562-5160.
Details:
Early registration (available through April 1, 2016) for the one-and-a-half day event is $375 for Alliance members, $425 for non-members and $325 for those in government or academia. Members of the media receive complimentary registration and should contact Hannah Thompson at hthompson@animalagalliance.org for instructions on how to register. Registration materials and full event schedule can be found at www.animalagalliance.org/summit.
This year's Summit will be held at the Westin Arlington Gateway in Arlington, Va. Rooms are available at a special group rate by visiting the hotel's website or calling 1-888-627-7076.
The 2016 Summit is approved for 10 ARPAS CEU's. ARPAS members in attendance can obtain this credit using the ARPAS website (www.arpas.org).
Refer a Friend:
Help us spread the word about Summit! If you refer a friend to attend the 2016 Stakeholders Summit who has never attended a pervious Stakeholders Summit and they list your name as their recommender when they register for the event, you'll both be entered in a drawing to win a $100 gift card! Each referral will count as one entry and there is no limit on the number of entries for referrers. We will give away two $100 gift cards at the 2016 Stakeholders Summit – one drawing for referrers and one drawing for those who were referred. All registrations with a referral listed made until online registration closes on May 4 will be entered. Must be present at the 2016 Stakeholders Summit to claim your gift card.
Get involved:
Show your support for the Alliance's outreach efforts by becoming an official Summit sponsor today! For a complete listing of Summit sponsors or to watch video recordings from the 2015 Summit please visit www.animalagalliance.org/summit. For more information on sponsorship opportunities, contact Allyson Jones-Brimmer at ajonesbrimmer@animalagalliance.org.
Current 2016 sponsors include: U.S. Poultry & Egg Association, Meatingplace, Farm Journal Media, Watt Global Media, Farm Credit, American Feed Industry Association, National Pork Board, National Cattleman's Beef Association, Alltech, Zoetis, Diamond V, Charleston|Orwig, National Pork Producers Council, Merck Animal Health, Smithfield, Provimi, Bayer Animal Health, PotashCorp, Seaboard Foods, Iowa Soybean Association, Aviagen, Cattle Empire, United Soybean Board, Elanco Animal Health, Council for Biotechnology Information/GMO Answers, The National Turkey Federation's 20 by 2020 Project, United Egg Producers, Kemin Industries, American Veal Association, Cobb-Vantress, GNP Company, Agri Beef Co., National Chicken Council, North Carolina Farm Bureau Federation, Dairy MAX and the Food Industry Environmental Network.
In addition to sponsoring the Summit, companies, associations and individuals can support the Alliance's outreach and engagement efforts by donating to the Silent Auction. Proceeds from the 2016 Silent Auction at the Summit will support the Alliance's College Aggies Online (CAO) program. CAO helps train the next generation of leaders in agriculture by challenging students to go out of their comfort zone to engage online and on campus about current and emerging issues facing agriculture. Previous auction donations have included goods and services such as artwork, quilts, jewelry, craft items, model farm equipment, celebrity autographed items, gift baskets, gift certificates, food items, wine and sporting or entertainment event tickets. To support CAO through the Silent Auction, contact Allyson Jones-Brimmer at ajonesbrimmer@animalagalliance.org.
 About the Alliance:
The Animal Agriculture Alliance is an industry-united, nonprofit organization that helps bridge the communication gap between farm and fork. We connect key food industry stakeholders to arm them with responses to emerging issues. We engage food chain influencers and promote consumer choice by helping them better understand modern animal agriculture. We protect by exposing those who threaten our nation's food security with damaging misinformation.
Find the Alliance on Facebook and Twitter.
Category: Press Releases
Tag: Stakeholders Summit,