Alliance announces winners of 2016 College Aggies Online scholarship competition
Students from Kansas State University and Western Illinois University take top prizes
December 8, 2016 – The Animal Agriculture Alliance announced the winners of its annual College Aggies Online (CAO) scholarship program, which is designed to help college students with an interest in agriculture become confident, positive and proactive communicators while competing for scholarship funds.
Since its inception in 2009, more than 5,500 students have participated in CAO. This fall, nearly 350 students competed in the individual division (the biggest competition yet) while 31 student organizations were involved. The participants represent 70 different universities and 36 states.
In the individual competition, the winners were: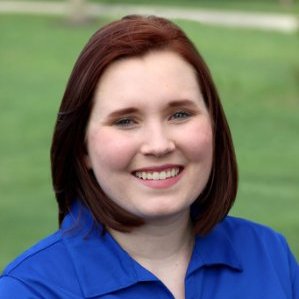 First place, $2500 scholarship: Topanga McBride (pictured to the right), junior in agricultural communications and agricultural economics, Kansas State University
Second place, $1000 scholarship: Brianna Gwirtz, junior in agricultural communications, The Ohio State University
Third place, $500 scholarship: Erica Ballmer, masters student in youth development and agricultural education, Purdue University
In the student organization division, top competitors were:
First place, $2500 award: Agriculture Club, Western Illinois University
Second place, $1000 award: Agriculture Advocacy Class, Northwest Missouri State University
Third place, $500 award: Gator Collegiate CattleWomen, University of Florida
In addition to scholarship funds, the top three individuals and one representative from each top club receives an expenses-paid trip to the Alliance's 2017 Stakeholders Summit, set for May 3-4 in Kansas City, Mo. The Alliance also awarded a "Social Media Rockstar" prize of $500 to Kylie Philipps from University of Florida, who entered the best overall social media post of the competition.
"The 2016 CAO competitors were undoubtedly among the most impressive we've seen," said Kay Johnson Smith, president and CEO. "We hope all CAO participants will continue to utilize the most valuable prize of all – the skills they've gained in talking with their peers about hot topics in agriculture. Thank you to our sponsors, mentors and webinar hosts for helping us continue to expand and improve CAO year after year."
During the nine-week program, which kicked off September 19th, students received weekly assignments ranging from writing a blog post to creating an infographic, giving a public presentation about a hot topic in agriculture and more. Participants earned points by posting content promoting and explaining agriculture on social media. Student organizations completed club challenges. These challenges included holding an "Ag Day" on campus, teaching at local elementary schools, handing out candy wrapped with meat myths and facts, and many more. The clubs received points for each challenge they complete.
The 2016 CAO competitors published a total of 2,000 posts on social media throughout the competition. More than 15,000 students and faculty members attended the various movie screenings, guest speakers, booths, farm tours and other events held on campuses across the country.
For more information on College Aggies Online, visit www.animalagalliance.org/connect/#collegeaggies.
Thank You College Aggies Online Sponsors!
CAO would not be possible without the generous support of our sponsors. 2016 sponsors included: Dairy Management, Inc., National Pork Industry Foundation, National Turkey Federation's 20 by 2020 project, Diamond V, Ohio Poultry Association, Florida Dairy Farmers, AgriBank, Belstra Milling Company, Pennsylvania Beef Council and National Chicken Council.
About the Alliance:
The Animal Agriculture Alliance is an industry-united, nonprofit organization that helps bridge the communication gap between farm and fork. We connect key food industry stakeholders to arm them with responses to emerging issues. We engage food chain influencers and promote consumer choice by helping them better understand modern animal agriculture. We protect by exposing those who threaten our nation's food security with damaging misinformation.
Category: Press Releases
Tag: College Aggies Online,