Alliance announces blog and photo contest winners
Top finishers receive free registration to 2017 Summit
March 13, 2017 – The Animal Agriculture Alliance is excited to announce that Wanda Patsche of Minnesota and Michelle Miller of Iowa are the winners of its blog and photo contests and will receive a free registration to the 2017 Stakeholders Summit. The 2017 Summit, themed "Connect to Protect Animal Ag" will be held May 3-4 in Kansas City, Mo. The conference will build on the 2016 Summit's focus of taking action to secure a bright future for animal agriculture. Speakers will give the audience actionable solutions to take home and implement on their farm or in their business.
Patsche took the top spot in the blog contest with a piece titled "Action, Please – Minnesota "Farm to Table" Style." "As a "city girl turned farm wife," there is nothing I love more than connecting consumers to agriculture," she wrote. "And it could not be more important than it is now. Consumers thirst for information about where the food comes from." Patsche and her husband own and operate a farm in southern Minnesota where they raise corn, soybeans and pigs. Patsche blogs about her life on the farm at www.mnfarmliving.com. The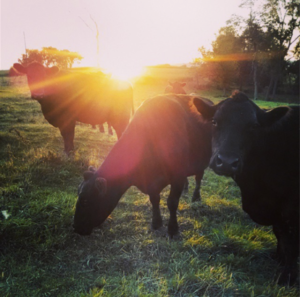 other finalists in the blog division were Nicole Small of Kansas and Melinda Bastian of Missouri.
In the photo contest, Miller finished in first place with a photo of beef cattle from her farm in rural Iowa. Miller works on the family farm anduses social media to bridge the gap between farmers and consumers under the moniker "The Farm Babe." She is a writer and public speaker for agriculture and a regular columnist for Ag Daily. Other finalists in the photo contest were Laura Daniels, Wisconsin; Karra James, Kansas; Krista Stauffer, Washington and Lauren Arbogast, Virginia.
Missed entering the contest? You can still attend Summit! Early registration rates are available through April 3rd by visiting www.animalagalliance.org/summit. You can also help spread the word about Summit and win a prize through the "Refer-A-Friend" contest! Encourage friends, co-workers and colleagues to attend the event, and have them put your name as the referrer when registering. If someone enters your name, you will be entered to win one of ten prizes. You must be present at the 2017 Summit to claim your prize.
Be sure to check the Alliance website for the most up-to-date Summit information. You can also follow the hashtag #AAA17 and #ActionPlease2017 for periodic updates about the event. For general questions about the Summit please contact summit@animalagalliance.org or call (703) 562-5160.  
Make your plans to attend:
The early registration rate of $425 is available through April 3rd. Discounted rates are available for Alliance members, government officials, university representatives and students. To see all rates and register, visit http://animalagalliance.org/summit/register.cfm. Complimentary registration is available for reporters covering the event for media outlets. Contact Hannah Thompson-Weeman at hthompson@animalagalliance.org for details.
The Summit will once again be held in Kansas City in 2017 with all events taking place at the InterContinental Kansas City at the Plaza. Rooms are available at a discounted rate of $175 as supplies last. Rooms must be booked by April 3rd to receive this rate. For hotel booking instructions, visit http://animalagalliance.org/summit/index.cfm?PageID=8.
Did you attend the 2016 Summit?
If you attended the 2016 Summit and were inspired to take action to secure the future of animal agriculture, we'd love to hear from you! Your story could be featured at the 2017 event. Contact Casey Whitaker at cwhitaker@animalagalliance.org to learn more. 
Get involved:
Show your support for the Alliance's outreach efforts by becoming an official Summit sponsor today! To explore opportunities for 2017 please visit http://animalagalliance.org/summit/index.cfm?PageID=3. For more information on sponsorship opportunities, contact Allyson Jones-Brimmer at ajonesbrimmer@animalagalliance.org.
Thank you to our 2017 Summit sponsors: Farm Journal Media, Meatingplace, Watt Global Media, American Feed Industry Association, Farm Credit, National Pork Board, National Pork Producers Council, National Turkey Federation, United Soybean Board, American Veal Association, Council for Biotechnology Information, United Egg Producers, Cobb-Vantress, Inc., National Biodiesel Board, National Cattlemen's Beef Association, The Mosaic Company, Ad Farm, Agri Beef, Boehringer Ingelheim, GNP Business Unit of Pilgrim's Pride Corporation, Kemin, National Chicken Council, American Farm Bureau Federation, Dairy Max Inc., Live Oak Bank, North Carolina Farm Bureau Federation, Eggland's Best, Agricultural Business Council of Kansas City, Food Industry Environmental Network, LLC, Kansas Farm Bureau and Kansas Soybean.
The Alliance thanks the following members for their continued support of Summit and other Alliance programs: U.S. Poultry & Egg Association, Merck Animal Health, Charleston|Orwig, Diamond V, Zoetis, Alltech, Inc., Aviagen Group, Bayer HealthCare LLC, Cargill, Cattle Empire, LLC, Genus PLC – PIC/ABS, Hendrix Genetics, Hy-Line North America LLC, Potash Corp., Provimi North America, Inc., Seaboard Foods LLC, Smithfield Hog Production and Iowa Soybean Board.
About the Alliance:
The Animal Agriculture Alliance is an industry-united, nonprofit organization that helps bridge the communication gap between farm and fork. We connect key food industry stakeholders to arm them with responses to emerging issues. We engage food chain influencers and promote consumer choice by helping them better understand modern animal agriculture. We protect by exposing those who threaten our nation's food security with damaging misinformation.
Find the Alliance on Facebook and Twitter.
Category: Press Releases
Tag: Stakeholders Summit,